Ables, Mollie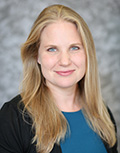 Makubuya, James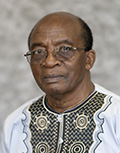 Degree(s)
B.A., Makerere University, Uganda; M.Mus., Catholic University; Ph.D., UCLA
Interests
Department Chairman, Ethnomusicology/World Music; Contextual Meaning and Significance in Music; African Music and Dance
Courses
World Music (Ethnomusicology); Instruments & Culture (Designing and Construction); Introduction to Music; Musicianship; East African Folk Instruments; Wamidan World Music Performance Ensemble
Notes
On joining the Music Department at Wabash College in July 2000, Dr. Makubuya started the World Music program. A number of new World music courses and a World Music Performance Ensemble, Wamidan became part of the curriculum. In addition to his main musical instrument, the endongo (8-string bowl lyre of the Baganda), Dr. Makubuya is proficient in several other East African traditional musical instruments. It is those instruments including tube fiddles, bow harps, thumb pianos, log xylophones, pan pipes, flutes and drums that form the nucleus of the Wamidan performance ensemble. Dr. Makubuya's geographical area of research is East Africa where he mainly focuses on organology, meaning and context of traditional music. Dr. Makubuya is an active participant in the national and international professional society conferences of the Galpin Society, the International Council for Traditional Music and Society for Ethnomusicology in which he has presented regular research papers.
Williams, Sarin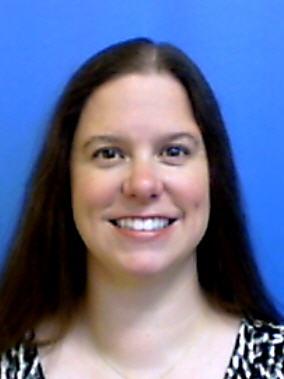 Degree(s)
Doctorate of Musical Arts in Choral Conducting
Interests
Choral Music & Vocal Jazz
Phipps, Julia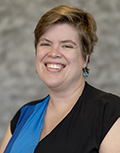 Degree(s)
B.F.A. Theater - Texas Christian University
Bennett, Lawrence E.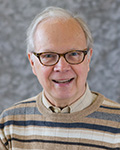 Degree(s)
B.A., Carleton College; M.A., Ph.D., New York University
Interests
Music History, American Music
Notes
Lawrence Bennett came to Wabash College in July, 1995, as Chair of the Music Department. A music historian and tenor, Bennett founded The Western Wind, an a cappella vocal sextet that made numerous recordings and sang many concerts in North America, Europe and Asia. Bennett has edited several collections of music and written often about the music of the Renaissance and the Baroque Era. He spent his sabbatical year, 2001-2002, with his family in Vienna, Austria, where he researched several articles, laid the groundwork for a book on the Italian cantata, and sang in the choir of the Anglican Church of Vienna. During the sabbatical year 2008-09 Bennett prepared an edition of the opera Hypermnestra by Ignaz Holzbauer; the edition will be published in Vienna as volumes 158-60 of the historical series Denkmäler der Tonkunst in Österreich (Monuments of Austrian Music). With Indiana University's Early Music Institute he co-produced performances of this opera at Wabash College and at IU in 2009. Bennett has completed the first of a two-volume study entitled Entertainment in the Age of Absolutism: The Italian Cantata in Vienna, 1658-1740.
Bowen, Richard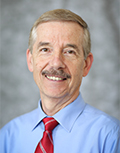 Contact Info
Department and Location
Assistant Professor of Music and Director of Glee Club Emeritus
Music
Degree(s)
B.A., B.S. Lebanon Valley College; M.M. West Chester University; Ph.D. University of Cincinnati
Interests
Early Music, Choral Conducting, Handbells
Hulen, Peter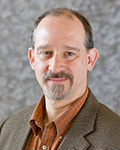 Contact Info
Department and Location
Associate Professor of Music Emeritus
Music
Degree(s)
B.M. University of Tulsa, M.M. Southwestern Theological Seminary, Ph.D. Michigan State University.
Interests
Acoustics, liturgy, cognitive development, art glass, multimedia, China, meaning and value of music.
Courses
Brass Ensemble, Fundamentals of Music, Music Theory, Electronic Music, Composition, Senior Seminar, Cultures & Traditions.
Notes
Peter Hulen composes acoustic and electronic music and multimedia. Performance venues include the International Computer Music Conference (ICMC), the Festival Synthèse Bourges (France), the Society for Electro-Acoustic Music in the United States, and the Society of Composers, Inc. (SCI). Technical presentations include ICMC, Journees D'Informatique Musicale (France), SCI, and MicroFest (California). Influences include microtonality, various types of Asian music, Medieval and Renaissance polyphony, Impressionism, and minimalism. Dr. Hulen also studied Chinese at the Beijing Second Foreign Language Institute.