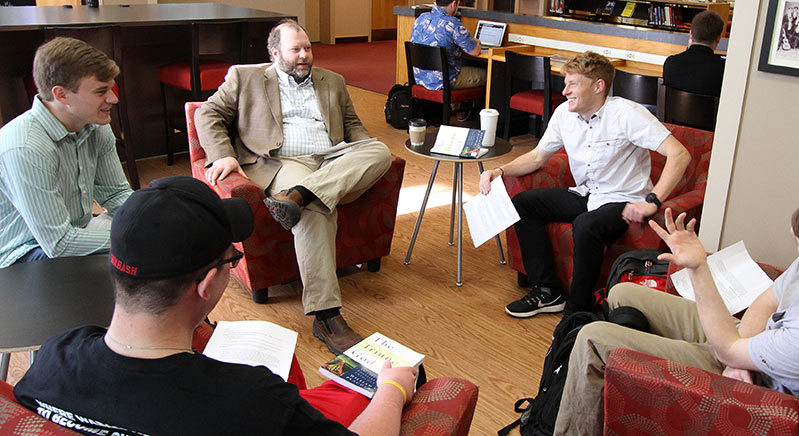 The Religion Department promotes the academic study of religion as part of a rich, well-rounded liberal arts education. Learning how people have understood and practiced religion throughout history is important for understanding our world, while also being intellectually exciting and personally enriching. We encourage broad and rigorous engagement and critical thinking about religion and theology.
Religion majors study everything from ancient texts to contemporary issues — from religious traditions they know well to those that are new to them. Our courses are intended for all students, including believers, skeptics, and seekers of all kinds. They typically challenge and complicate students' religious beliefs, while also giving students the tools to broaden and deepen their beliefs — thus preparing them for success in graduate school, in religious vocations, as teachers of religion, and in all career options open to liberal arts graduates.
Religion has always been a popular Wabash major. Here are the career paths pursued by recent Wabash graduates with a Religion major: Attorney, Regional Vice President, Physician, Founding Partner Election Services, Financial Representative, Assistant Rector, Account Manager, President, Real Estate Agent, Accountant, General Manager, Deputy Prosecuting Attorney, Regional Marketing Director, Financial Advisor, HS Psychologist, Superintendent, Dept. Homeland Security, Professor, Football Coach.