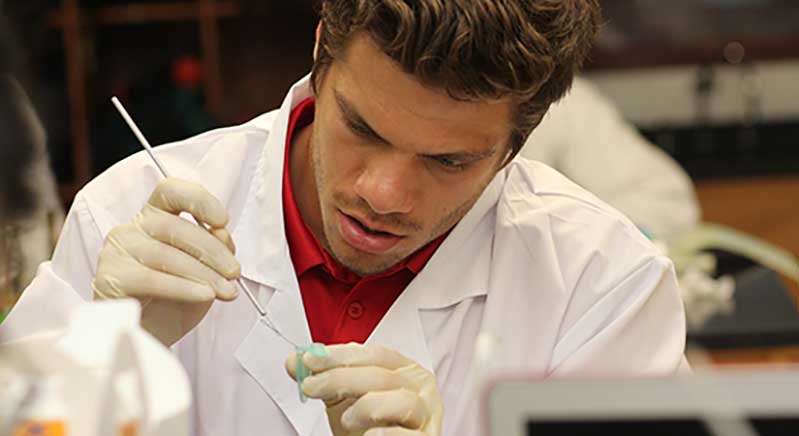 How does Pre-Med prepare you for medical school?
The Wabash liberal arts degree has a track record of success for students interested in studying medicine. The College boasts a 94% acceptance rate to medical school, working case-by-case with students early on in their college careers to help determine if medicine is right for them. Students interested in medicine, dentistry, pharmacy, veterinary science, optometry, nursing, physical or occupational therapy, or other health professions should consider the Wabash Pre-Med Program, which combines courses from biology, chemistry, psychology, physics, and other disciplines within the Humanities to meet academic requirements for a pre-med degree. In addition to high academic performance, pre-medicine majors should participate in community service and take advantage of opportunities to gain professional exposure through medical internships, shadowing, and gap year experiences. Health professional schools want excellent students who understand the world around them, so students are encouraged to take part in the WabashX Global Health Initiative throughout their four years.
When it's time to apply and interview for medical school, your Pre-Health Advisor will assist you with the timing and preparation of your standardized tests (MCAT, DAT, OAT, GRE, etc.) and applications. The Wabash Pre-Health Committee will also generate a committee letter of recommendation for you. For more information, contact the Pre-Health Advisor Jill Rogers.
---
Pre-Med Track Prerequisites