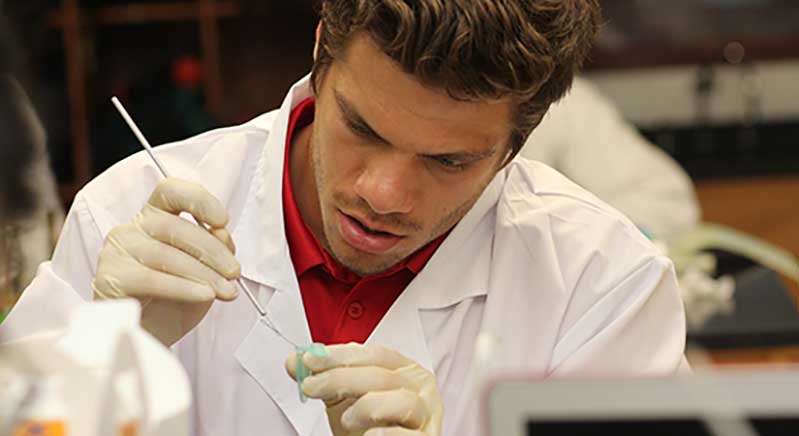 If you are interested in medicine, dentistry, veterinary science, optometry, nursing, physical or occupational therapy, or other health professions, the Wabash Pre-Health Advisor can provide you with information about your prospective field of study. Each year, about 15-20 Wabash seniors apply to health professional school and over 90 percent are accepted.
During your four years here at Wabash, you should do their best academically, participate in community service, and take advantage of opportunities to gain professional exposure. Health professional schools want excellent students who understand the world around them. When it's time to apply, your Pre-Health Advisor will assist you with the timing and preparation of your standardized tests (MCAT, DAT, OAT, GRE, etc.) and applications. The Wabash Pre-Health Committee will also generate a committee letter of recommendation for you. For more information, contact Jill Rogers.
Learn more about prerequisites for medical school, how to apply and interview for medical school, shadowing, internships, and gap year experiences, and see additional resources.
Wabash Career Guides can be found below: