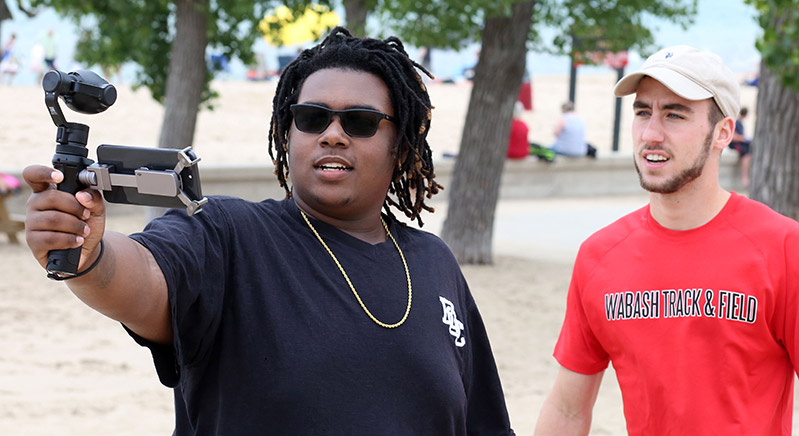 The Film and Digital Media minor introduces Wabash students to the study and practice of film and digital media from a wide range of critical and disciplinary perspectives. The minor incorporates courses from across the College that analyze film as an artistic form with a rich history, as a mode of cultural expression, as a medium shaped by literature and the visual arts, as well as a form of popular entertainment.
The courses require students to engage with films from a range of genres and styles. In production courses, students learn digital production tools in the process of creating original content. The remaining electives allow students to foster their interests from either a critical- or experiential-based perspective.
The Film and Digital Media minor helps students strengthen their critical thinking skills through the exploration, analysis, and hands-on production of film and media. Students are provided with a background in film and media that is both highly marketable and grounded in the liberal arts. An excellent complement to many different majors, a minor in Film and Digital Media enhances a student's understanding of the ways film and media shape our society and animates and encourages the interdisciplinary connections foundational to a liberal education.
The Film and Digital Media minor complements the WabashX Initiative Digital Arts and Human Value.