Asian Studies AT
WABASH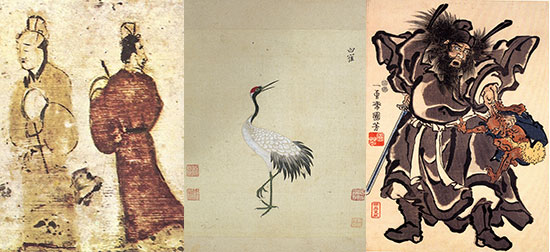 Asia is home to some of the world's oldest and most influential traditions and institutions. The Silk Route over land and the bustling ports of the Indian Ocean created the first world trading system. Scientific knowledge and military technologies developed in Asia were adopted in several parts of the world. The peoples of Asia portrayed their lives in the arts, and in works of philosophy, religion, and literature, which dealt with issues of profound and enduring interest. At the same time, throughout history, the people of Asia were greatly influenced by their interactions with the rest of the world. At present, Asian nations are undergoing massive transformations caused by economic growth, changing demographic profiles, political transformations, and migration. These developments within Asia are producing global repercussions. Containing more than half of the world's population, Asia is critical in finding solutions to the common problems of climate change, global pandemics, human trafficking, and terrorism. In the areas of philosophy, religion, literature, and the arts, Asian voices continue to play a vital role in the global conversation.
The Asian Studies Minor is an interdisciplinary program that prepares Wabash students for roles of leadership and service in a global society that is increasingly influenced by Asia. Students pursuing any major are invited to join this program.
The goal of the Asian Studies minor is to provide students with a solid understanding that developments within Asia and the historical and cultural exchanges between Asia and the World have played an important role in shaping World History and the creation of the modern world. The courses in this program are designed to help students achieve competency in at least one Asian language, to enable them to gain a knowledge of critical issues in contemporary Asia vis-à-vis the rest of the world, and an appreciation of the diversity of Asian cultures.
The program is administered by the Asian Studies Committee, currently chaired by Professor Dan Rogers.
Program Highlights
Interdisciplinary courses offered by faculty members in History, Religion, Political Science, and Modern Languages & Literatures
Opportunities to learn Asian languages
A course plan that offers Study Abroad opportunities
Close mentorship provided by experienced faculty
Scholarship opportunities for qualified students