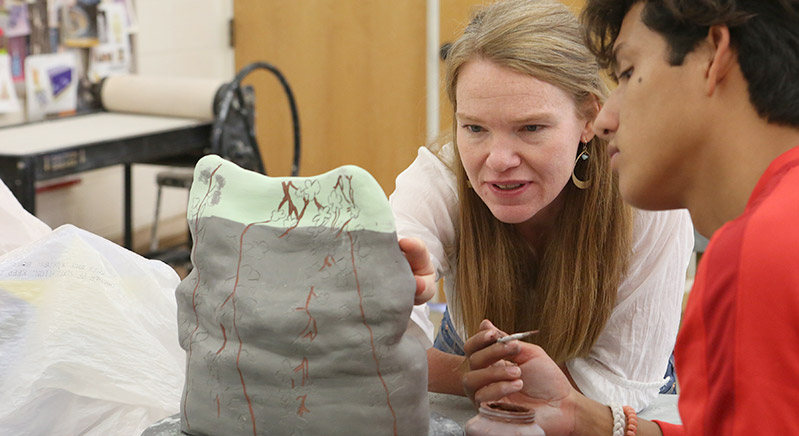 Whether concentrating on studio work or on art history, art majors develop a set of visual skills: looking, composing, and understanding. Along with the knowledge gained from the other humanities, students learn to use these skills in creating works of art, and the art historian uses these skills when interpreting works of art. Whereas studio art develops visual expression, art history puts visual expression into words. Students develop both skills over several related courses, concentrating either on building up a visual or a verbal vocabulary.
The Wabash Art Department believes that understanding, expressed both visually and verbally, sustains the student in his chosen field and guides him through his dealings with the wider world. Each year, the Art Department sponsors a robust Gallery Exhibition Program.
A related Arts program is the WabashX initiative, Digital Arts and Human Values. The initiative seeks to advance our understanding of how digital media and its congruent culture can reflect and shape our values constructively for the enrichment of society.
What can you do with an Art Major? Private School Instructor, Actuarial Consultant, Research Coordinator, University Resources Specialist, IT Director, Physician, Science Research Associate, Creative Marketing Director, AT&T Sales Mgr., Investment Counselor, March of Dimes Community Director, Air Traffic Controller, Church Media Director, County Museum Director, Web & Graphic Designer, National Research Manager, College Ceramics Instructor, Cross Fit Coach, Orthodontist, Public Relations Executive, Exhibiting Artist, and of course, Art Professor