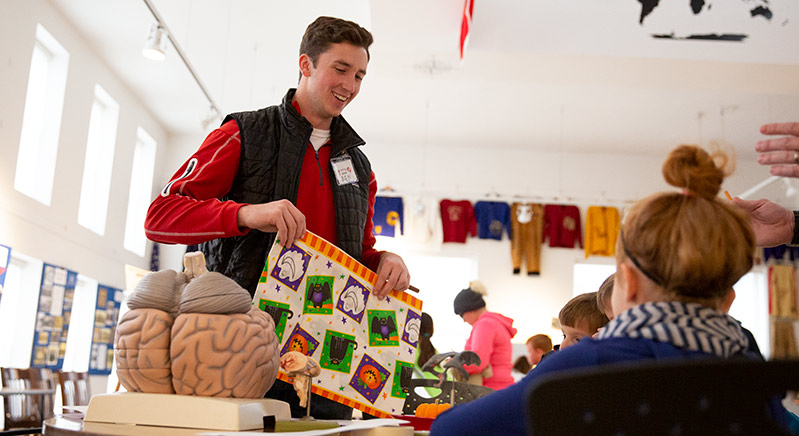 What is neuroscience?
Wabash College's neuroscience minor provides students with an introduction to the study of the nervous system from a range of levels. The nervous system is one of the major organ systems in the body and is critical to our identity. Discoveries in this field have great promise to illuminate the roots of our mental experience and provide the tools to preserve and reverse the effects of injury and disease. The study of neuroscience is fundamentally interdisciplinary and draws on techniques from diverse fields including biology, psychology, chemistry, physics, mathematics, and philosophy. Check out specific neuroscience course offerings in our curriculum.
The courses included in the neuroscience minor focus on the fundamentals of the biology and function of the nervous system, from the specializations of single neurons and glia to the large networks of neurons which support movement, memory, emotion, and more. Energized and knowledgeable faculty drive students engaging in the minor toward cutting-edge studies in the field, including faculty research on vision, navigation, habit formation, and weight regulation. The minor should interest students seeking a career in neuroscience or in the biomedical or health sciences, and is open to a student majoring in any field.