Philosophy AT
WABASH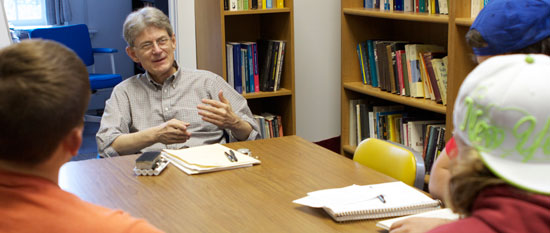 The department prepares students for life, for graduate study in philosophy, and for careers in many fields.The Wabash College philosophy department has a program that offers both a program in the study of philosophy and advanced work in small seminars.
The faculty represents a diversity of viewpoints and work to help students develop their own skills and points of view. The department offers a variety of classes at both an introductory and more advanced level, providing opportunities for students to pursue their own interests.
The major concludes with a project of independent research presented to department faculty and other majors for discussion.