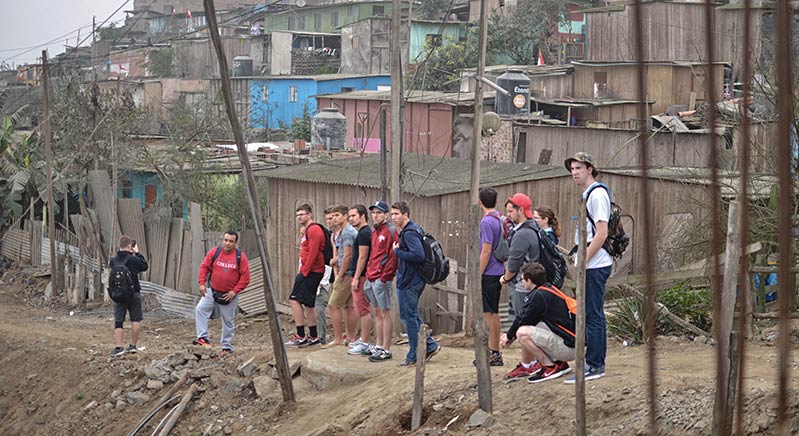 The mission of the Global Health Minor is to educate Wabash students in global health from a liberal arts perspective. Students will be challenged to understand the burden of disease in society, examine the history of public health, acquire the basic tools to evaluate health in communities, consider health in the context of human rights, and assess the influence of culture on human health. The minor is an interdivisional program that brings together courses addressing the economic, social, biological, and ethical issues surrounding the health of communities, particularly those in low-resource regions. The minor is designed to engage students interested in medicine, policy, economics and other social sciences, humanities and culture.
The learning goals and objectives of the program are:
Engage students in interdisciplinary, multi-divisional thinking through a focus on local and global public health issues. Students will gain knowledge of complex global health problems and health care issues.
Emphasize the connections among socioeconomic, historical, political, and biological determinants of health, and their importance to global public health.
Improve problem-solving and analytical skills, and appreciate the complexity of global health research through service-based projects.
Develop a consciousness regarding global issues and the populations, communities, and governments in low-resource settings by thinking critically about ethical and moral questions in global health, and an awareness of power and privilege in inter-cultural contexts.
Understand the broad range of ways global health affects our lives and the lives of people in communities, and to develop skills for active participation through vocation and leadership.
Better understand how to live humanely.