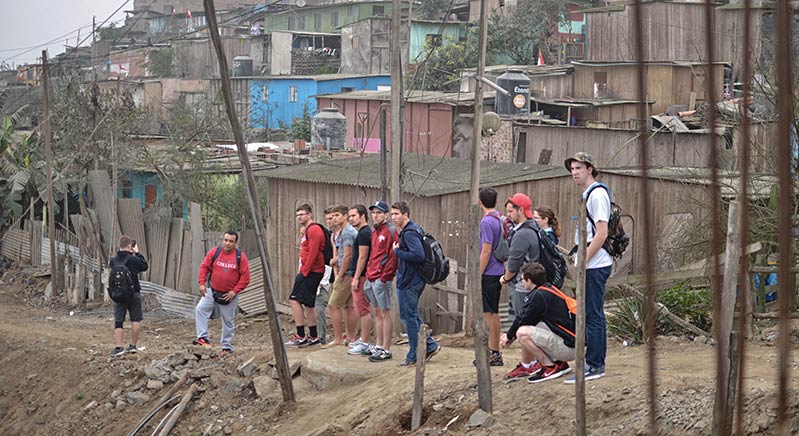 What is global health?
Wabash College's global health minor examines the history of public health, the burdens of disease, and evaluates health in local and international contexts. Students will be challenged to understand the societal burden of disease, acquire the basic tools to evaluate health in communities, consider health in the context of human rights, and assess the influence of culture on human health. The minor is an interdivisional global health program that brings together courses addressing the economic, social, biological, and ethical issues surrounding the health of communities, particularly those in low-resource regions. The minor is designed to engage students interested in careers in global health, such as medicine, policy, economics, and other social sciences. Check out the specific courses in global health in our curriculum.
The study of global health as a minor provides curricular structure complementing the local and international work of the WabashX Global Health Initiative, offering strong support of the "education" prong of the Initiative's mission, "to transform the lives of students through education, investigation, and service." Dedicated faculty and advisors lead the initiative. Any student interested in this minor academically should strongly consider participating in the extracurricular, one-of-a-kind Global Health Initiative at Wabash College.