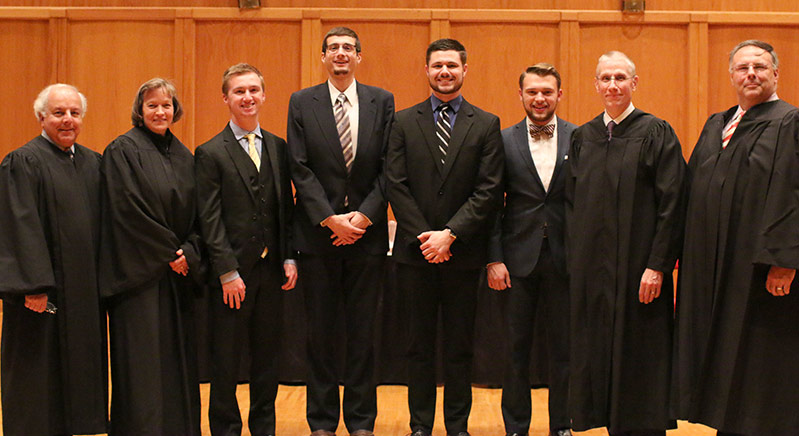 Studying rhetoric helps students become effective speakers, listeners, and writers; understand their roles as ethical actors and citizens; and analyze how a variety of texts function persuasively. Such preparation leads rhetoric majors into productive careers in professional, academic, and legal contexts.
The Rhetoric Department hosts a number of annual events including Moot Court, the Brigance Forum, and the Baldwin Oratorical Contest.
See our annual department newsletter and additional resources for rhetoric students.
A Wabash rhetoric major will find a wide range of career options such as: Communication Director, Attorney, Insurance Agent, Manager, Cost Accountant, Business Sales Representative, Teacher, Management Fellow, Senior Analyst, District Sales Manager, Founder/President/Business Owner, Development & Alumni Relations Director, Business Development Marketing, President/CEO, Senior Vice President & Chief of Staff, CEO