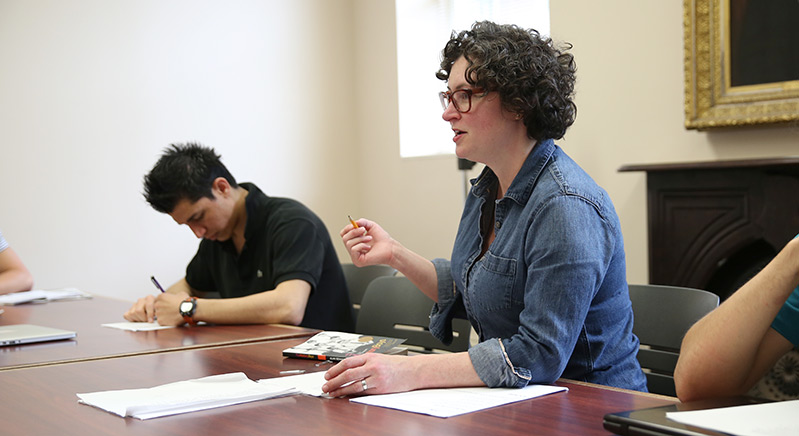 Wabash College is committed to preparing its students for leadership and service in a diverse and changing society. As part of that commitment, the Gender Studies minor gives students the opportunity to gain a firm grounding in an interdisciplinary field that investigates the social, cultural, and biological factors that constitute femininity, masculinity, and sexual identity.
Gender Studies explores the similarities and differences between people's experiences, perspectives, and voices by analyzing variations in gender roles that occur across cultures and over time, examining relationships between biological differences and social power, and investigating the complex interaction of gender with race, class, and culture.
Gender Studies also involves a critical investigation of strategies that aim to transform unjust or coercive social systems based on gender. Through coursework and an independent senior project, students undertake a systematic and critical analysis of gender issues across academic disciplines. The program is administered by the Gender Issues Committee.