Theater AT
WABASH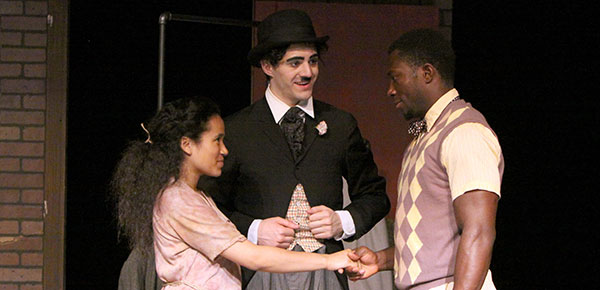 The Theater Department places a high value on the power of drama. The value is particularly critical in performance, to celebrate humanity, to heal and to excite, to explore social, moral, political, and religious viewpoints and to challenge an audience to confront a multitude of ideas, feelings and values. These matters are a central concern in both course work and the production of plays.
The theater department staff challenges the student to create his own plays and to act, design, and direct them. Collaboration in production work offers the student an important opportunity to develop skills in working harmoniously and seriously with others.
In studying the significant classic and contemporary works of dramatic art and in mastering the basic crafts of performance, the theater student develops both his intellect and his technique.
The curriculum aims to develop the student's understanding of theater through courses in the theory and practice of performance, the study of theater history and dramatic literature, film, and playwriting. The development of practical skills for theater majors and minors as actors, directors, designers, technicians, and playwrights in actual stage production work is carefully structured by the department staff.