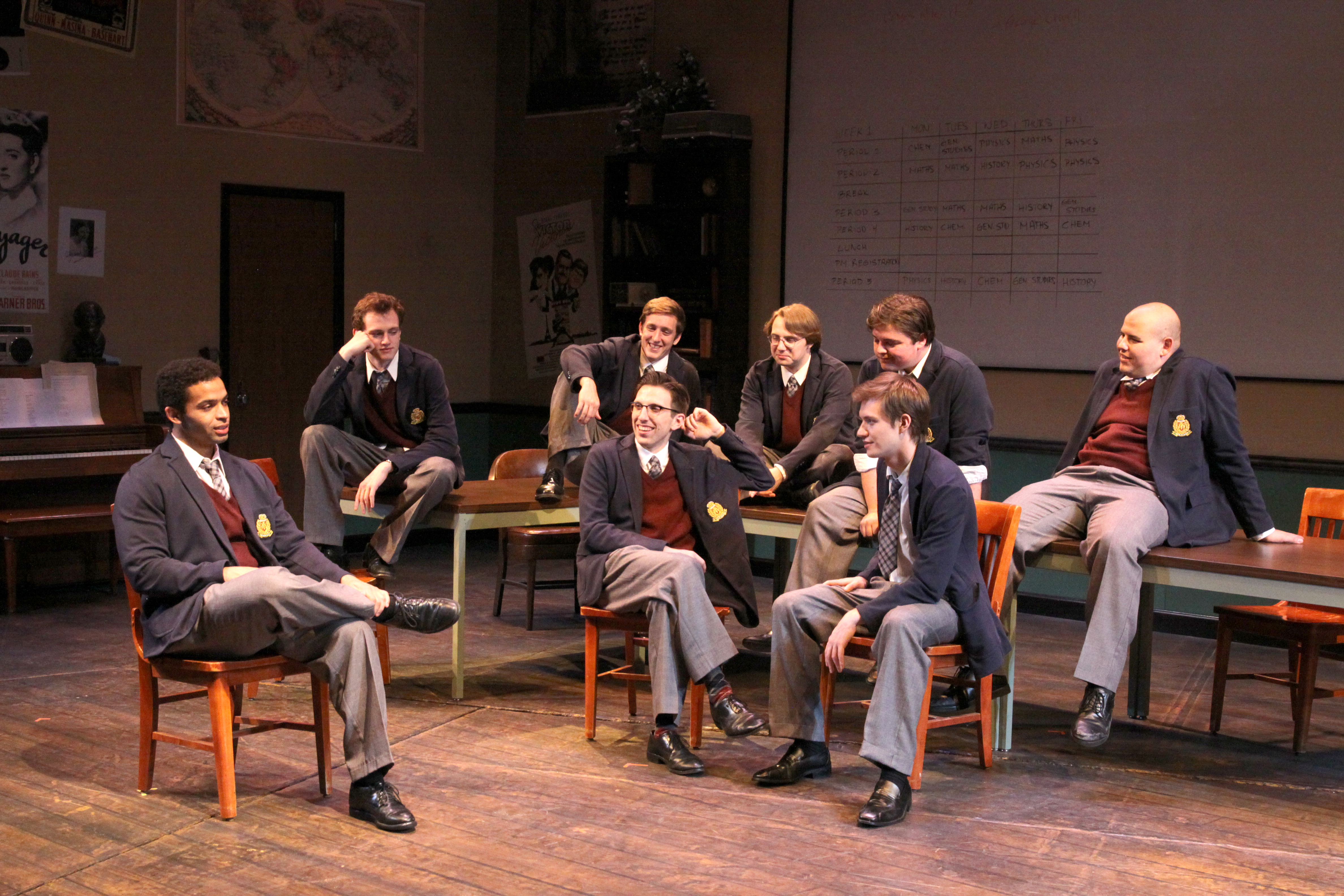 The Fine Arts Center is the home to Wabash theater. Located east of the campus mall on Grant Street, the original 32,000 square-foot structure was completed in 1968 with the art and music wings added in 1993. Productions take advantage of the 370-seat Ball Theater and the 150-seat Experimental Theater, as well as dedicated lighting, sound, costume, and scene shops.
---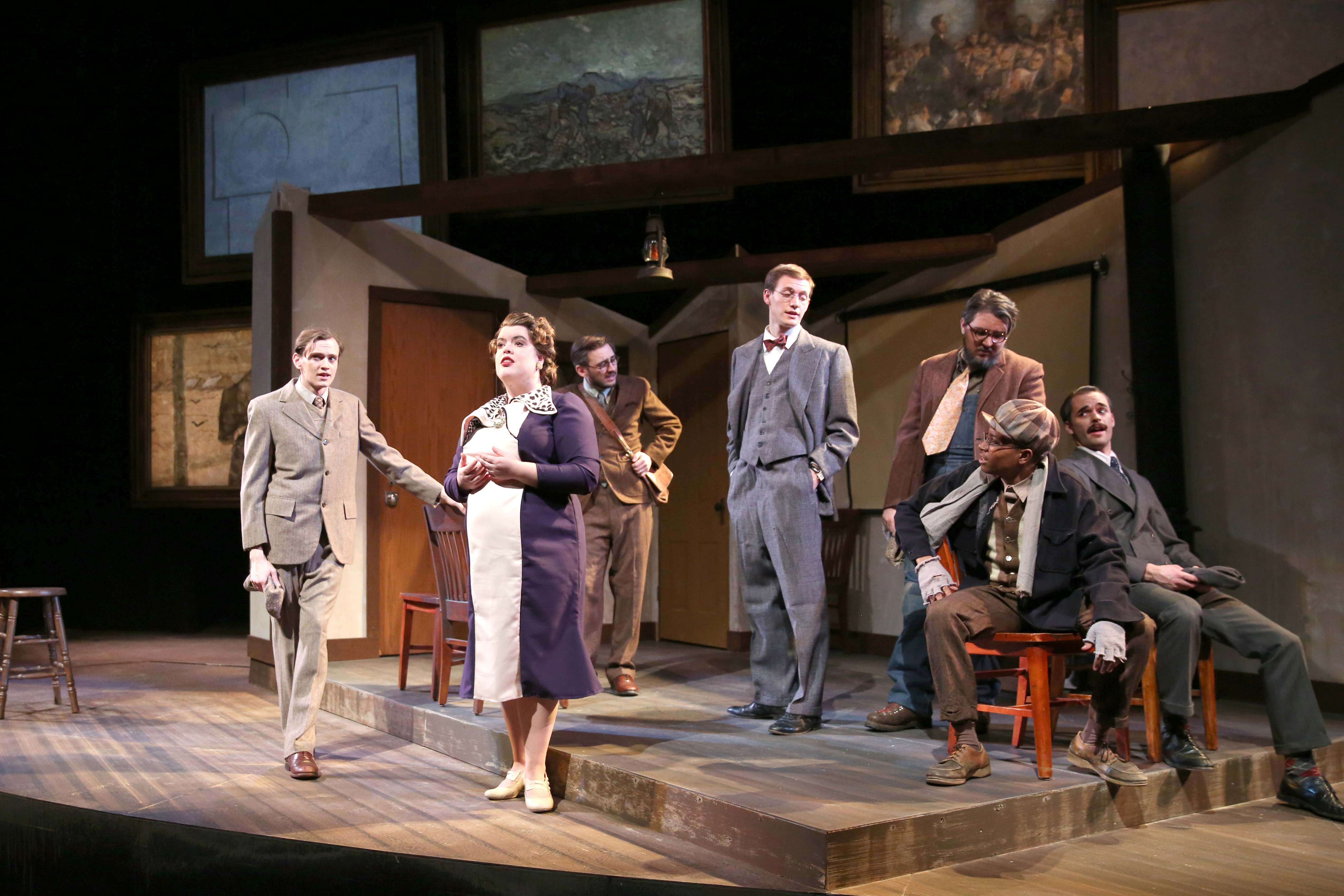 Ball Theater
Dedicated to former trustee Edmund and honorary alumna Virginia Ball, this proscenium stage has housed many of the mainstage productions across the decades of Wabash productions. The theater features a comprehensive half-height fly rail system; separate, dedicated lighting and sound booths; an attached scene shop off the stage-right wing; a scenic painting area off the stage-left wing; and fully-stocked costume and make-up wardrobes and dressing rooms. The nimble configuration allows for outstanding sight lines accommodating both thrust and on-stage audiences – as well as live music orchestras – via height-adjustable pneumatic platforms built into the stage. The theater is wheelchair accessible at the top row, with natural acoustic paneling that delivers quality sound to all seats for an optimal audience experience anywhere in the house. In addition to annual productions, Ball Theater is used by TEDxWabashCollege, an independent student-produced event, the Visiting Artist Series, and the President's Distinguished Speakers Series.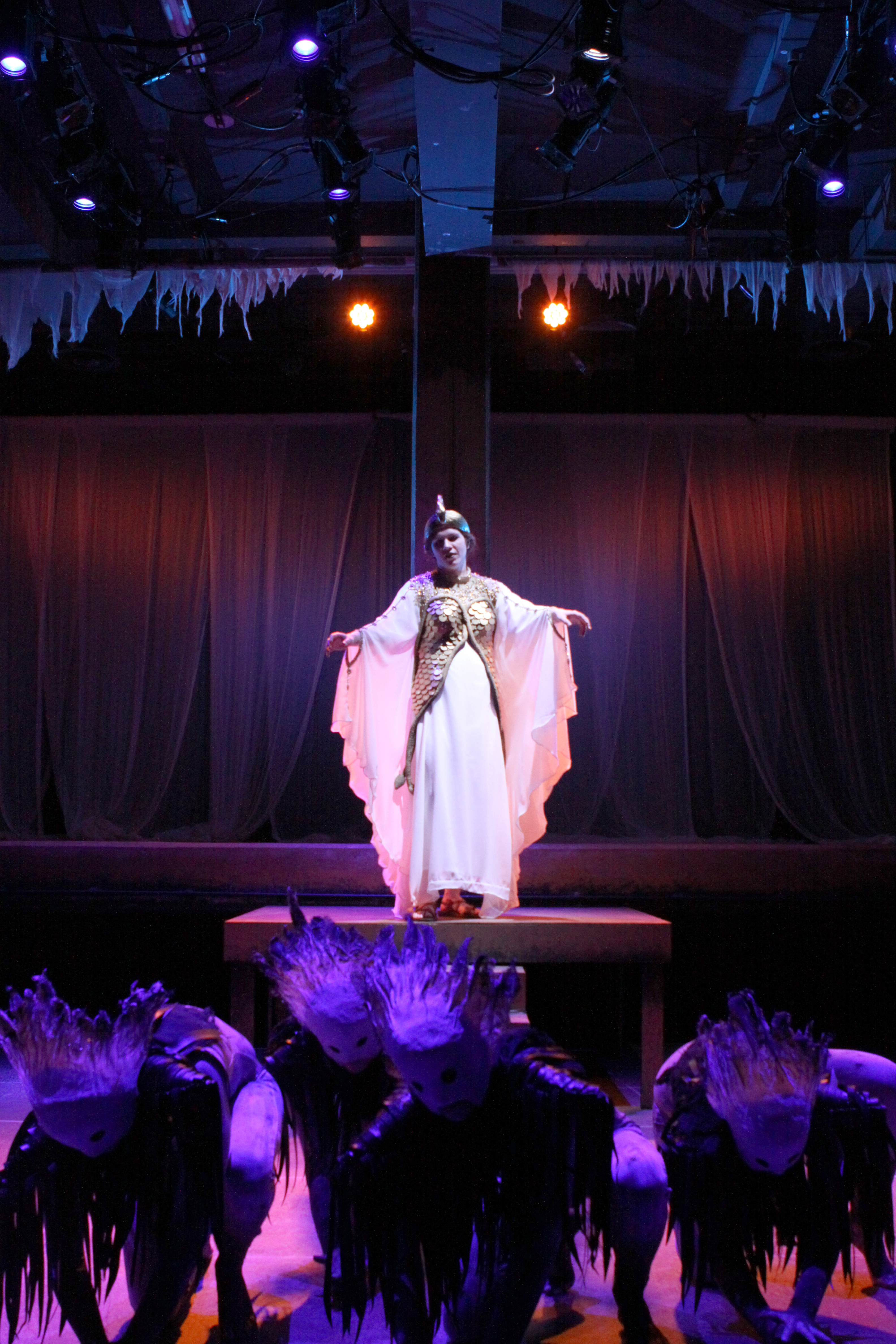 Experimental Theater
Located in the lower level of the Fine Arts Center, the traditional "black box" Experimental Theater is prominent for its high degree of flexibility. Mainstage and student productions alike take advantage of the space's modular arrangement of seating and staging, grounded by a dual-level rectangular "L" floor plan for a full range of creative possibilities. A walled-off production booth provides lighting and sound equipment with a complete electrical grid built into the ceiling of the space, allowing for a maximum level of artistic control. The Experimental Theater hosts the annual Studio One-Acts, a series of plays produced by students in the Directing and Acting classes within the department's academic offerings.