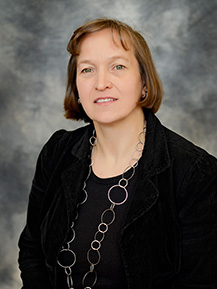 Joyce Burnette
PROFESSOR OF ECONOMICS, LAWRENCE E. DEVORRE PROFESSOR OF ECONOMICS
I am an economic historian who focuses on the role of women in the labor market. My 2008 book, Gender, Work, and Wages in Industrial Revolution Britain, argues that, since strength was important in many occupations, lower wages do not necessarily imply discrimination. In the less-skilled and more competitive portions of the labor market women were sorted into occupations where strength mattered the least and were paid market wages that matched their productivity. Women did face discriminatory barriers imposed by union and professions, and these barriers appeared in less competitive portions of the labor market. I have collected an extensive sample of English farm accounts (1740-1850), and I have used this sample to examine differences in employment and wages by gender. Currently I am working on turn-of-the-century Swedish manufacturing workers with Maria Stanfors of Lund University, and I am studying absenteeism among US factory workers.
My teaching interests are wider. I generally teach Labor Economics and Game Theory in the spring. I teach economic history when I can, and have taught a course on the Great Depression a number of times. I often teach the Senior Seminar whose topic varies but has included labor market discrimination, labor supply, and immigration. I have also taught a freshman tutorial focused on food.
EDUCATION
B.A., Valparaiso University, 1989
Ph.D in Economics, Northwestern University, 1994
RECENT COURSE OFFERINGS
Freshman Tutorial
Econ 101 Principles of Economics
Econ 241 Game Theory
Econ 224 Economic and Political Development
Econ 332 Labor Economics
Econ 401 Senior Seminar
RECENT PRESENTATIONS
"Is It Who You Are, Where You Work, or Whith Whome You Work that Matters for Earnings? Gender and Peer Effects among Late Nineteenth-Century Industrial Workers" (with Maria Stanfors)
• Cliometrics Society Conference, Pittsburgh, May 20-21, 2016
"The Gender Gap in Turn-of-the-Century Swedish Manufacturing"
• Economic History Association meetings in Nashville, Sept. 12, 2015
"Absenteeism in Nineteenth-Century US Manufacturing"
• Women in Changing Labor Markets, Lund, Sweden, Mar. 12, 2015
• Economic History Society, Telford, Mar. 28, 2015
RECENT PUBLICATIONS
"The Paradox of Progress: The Emergence of Wage Discrimination in US Manufacturing," European Review of Economic History, 2015, 19:128-148.
with Maria Stanfors, "Estimating Historical Wage Profiles," Historical Methods: A Journal of Quantitative and Interdisciplinary History, 2015, 48:35–51.
"Agriculture, 1700-1870, in Roderick Floud, Paul Johnson, and Jane Humphries, eds., The Cambridge Economic History of Modern Britain, Cambridge University Press, 2014.
"Decomposing the Wage Gap: Within- and Between-Occupation Gender Wage Gaps at a Nineteenth-Century Textile Firm," in Avner Greif, Lynne Kiesling, and John V. C. Nye, eds., Institutions, Innovation, and Industrialization: Essays in Economic History and Development, Princeton Univ. Press, 2014.
HONORS AND AWARDS
First Monograph Prize, Economic History Society, 2010.