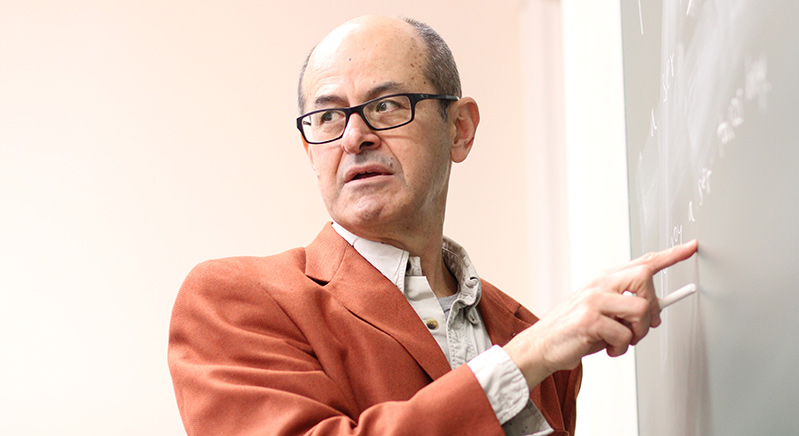 Why study Spanish?
Wabash College understands that learning Spanish is one avenue of many for understanding and interacting with the world, its peoples, and its histories. The Department of Modern Languages and Literatures prepares students for citizenship in a multi-cultural, multi-lingual global community, promoting proficiency in the Spanish language as one avenue to expand knowledge of cultures and literatures in a pluralistic world. Proficient and engaged faculty work with students to provide a greater understanding of world affairs through the historical context, traditions, achievements, and lifestyles of Spain.
Why major in Spanish?
The Department of Modern Languages and Literatures offers major and minor programs in the Spanish language, with courses ranging from beginning Spanish grammar to advanced seminars on Spanish literature, culture, and linguistics. Elementary Spanish class requires no previous experience with the language; students who complete those courses will acquire a fundamental understanding of Spanish language and culture. Spanish majors engage in advanced courses that enable students to review and further develop language skills within a cultural context. Most of our Spanish students either study abroad at some point during their junior year, participate in our summer program in Ecuador, or travel for post-graduate fellowships and study in Spain. Our most advanced students take Spanish courses on Peninsular and Latin American literature and culture, as well as Spanish linguistics. For a full course offering, check out the Spanish curriculum here.
What can you do with a degree in Spanish?
A Spanish major builds a life-long skill which can lead to many career opportunities. Here are some career paths taken by recent Wabash graduates with a degree in Spanish: High School Teacher, Athletic Director, Sales Manager, Locomotive Engineer, Farmer, Financial Advisor, Consultant, Attorney, Institutional Stock Broker, Governmental Affairs Director, Airman 1st Class, Private High School Principal, Seminarian, Professor, Swim Coach, Executive Director, Senior Systems Engineer, CEO, Multimedia Editor