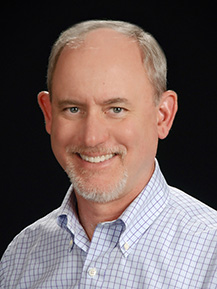 Robert Royalty
PROFESSOR OF RELIGION
Prof. Royalty started teaching at Wabash College in 1999. He teaches biblical studies, sociology and anthropology, and critical theory. He has led immersion trips to Turkey with Wabash students in 2003 and 2010 and he regularly travels to Mediterranean countries for research. His research areas in early Christianity include apocalyptic literature, which kept him busy during Y2K, and the Christian notion of "heresy," the topic of his current book project. He has received fellowships from the National Endowment for the Humanities, the Stanford Humanities Center, and the Wabash Center for Teaching and Learning in Religion and Theology, where he has been an active participant in conferences and programs (see below):
http://www.neh.gov/grants/guidelines/fellowships.html
http://shc.stanford.edu/
http://www.wabashcenter.wabash.edu/home/default.aspx
Prof. Royalty lived in a dorm at Stanford as a Resident Fellow for two years before coming to Wabash. He acted in one dramatic production, Shakespeare's A Comedy of Errors, in 2003, where he played the Duke of Ephesus. If he's not in his office, class, or library, you can find him around the Allen Center at lunchtime or, during migration, on Sugar Creek Trail looking for birds.
EDUCATION
RECENT COURSE OFFERINGS
REL 141 - Intro to Hebrew Bible
REL 162 - Intro to New Testament
REL 297 - Anthropology of Religion
REL 272 - Apocalypse Then, Apocalypse Now
REL 372 - The Seven Cities of the Apocalypse (immersion course to Turkey)
RESEARCH
The Origins of Heresy
"Theory at Work" (Teaching Theology and Religion)
"Apocalypticism in Early Christianity," The Encyclopedia of Ancient History
RECENT PRESENTATIONS
"Peter Lied, Jesus Died, Mary Cried, and Judas Laughed: Representations of Power and Difference in post-Resurrection Narratives." Wabash College Humanities Colloquium, April 4, 2011.
"Helping Students Navigate Faith Challenges in the Biblical Studies Classroom." Wabash Center and Academic Teaching and Biblical Studies Section, SBL Annual Meeting, November 21, 2010.
Panel discussion of "Visionary and Apocalyptic Rhetoric." Rhetoric and the New Testament Section, SBL Annual Meeting, New Orleans, November 21, 2009.