Art
Current Exhibition Schedule
Eric Dean Gallery: 2016-2017 Exhibition Schedule
---
Fine Arts Center Wabash College
September 12 – December 10, 2016
Dirt & Flowers and Other Things We Eat and Breathe: Charles A. Gick
Opening Reception: Monday, September 12, 7 - 8:30 p.m.
ERIC DEAN GALLERY BREAK & ADDITIONAL CLOSINGS:
SATURDAY, OCTOBER 15 (Fall Break)
SATURDAY, NOVEMBER 12 (Monon Bell Game)
NOVEMBER 19-27 (Thanksgiving Break)
DECEMBER 11-31 (Winter Break)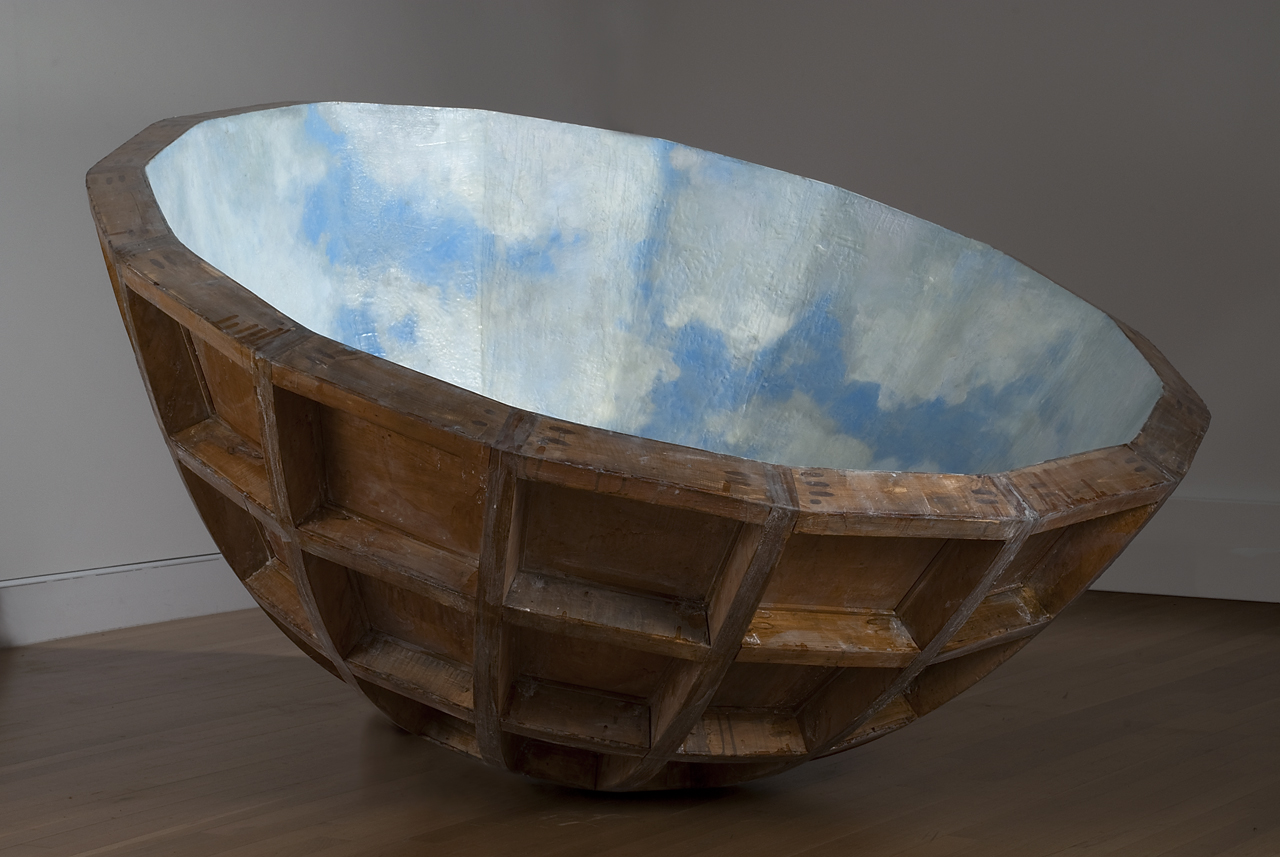 Dome (2011), 33" x 72", Wood, oil, encaustic and mixed media/sculpture
In the exhibition Dirt & Flowers: and Other Things We Eat and Breathe, Charles A. Gick's poetic works of art confront and examine humanity's often tenuous, physical, intellectual, and emotional relationship with art, nature and science. His paintings, photography, sculpture, video, and installation art are inspired by the phenomenological and ephemeral qualities found in the environment such as a gust of wind, a violent storm, the simple passing of a cloud. Gick presents the viewer with art as an element of nature.
---
January 23 – April 8, 2017
REFRAIN
Opening Reception: Monday, January 23, 7:00 – 8:30 p.m.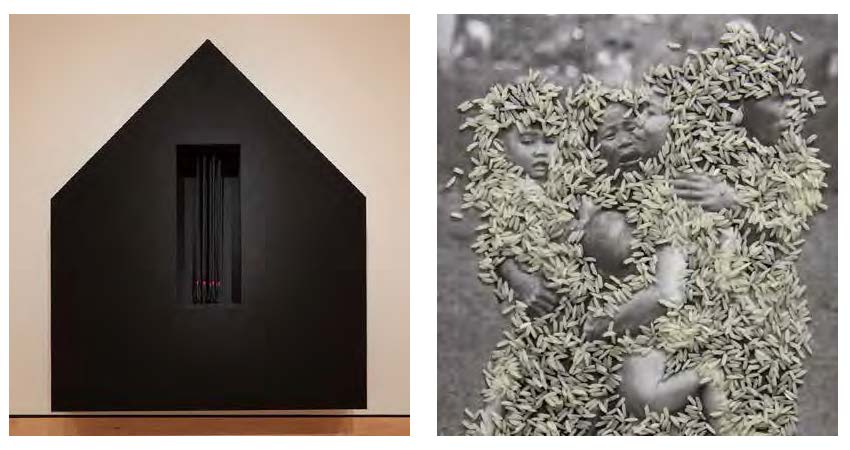 Binod Shrestha Sanctum: Home, 2012, Wood, fabric, thread, and mesh, 82 x 68 x 12 in
and
Giang Pham, Veiled In Bullets, 2014, Rice on Found Drawing of Vietnam War, 8 x 10 in
In REFRAIN, Giang Pham and Binod Shrestha collaboratively present a two-person exhibition on the theme of growth and loss in relation to the body. The works in REFRAIN touch on issues of memory, displacement, cultivation, and conflict through multiple visual art mediums such as drawing, sculptural installation, photography, moving images, and non-traditional media.
---
April 21 – May 14, 2017
2017 Senior Art Majors Exhibition
Opening Reception: Friday, April 21, 4:30–6 p.m.
Wabash senior art majors will exhibit their art works. The exhibit represents a final rite of passage for these talented men who have dedicated their academic focus to the visual arts.