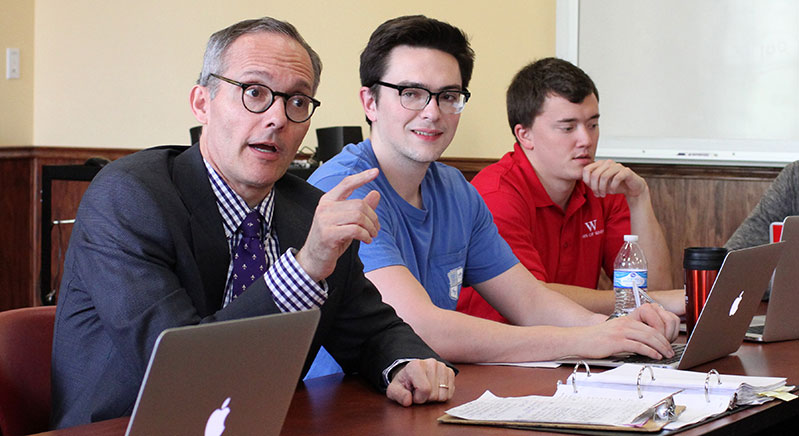 Aristotle called politics "The Queen of the Sciences," and knowledge of politics is important for all liberally-educated people. The political science department provides broad exposure to these four major areas of the discipline: American politics, Comparative politics, International politics, and Political theory.
By studying political science, students study the perennial questions of politics and learn how government works here and around the world. Political science majors learn to analyze and interpret the significance of political events and governmental processes to understand, evaluate, and even shape them.
Many Wabash men major in political science to prepare for a career in law. Wabash offers a unique opportunity for future barristers with our Moot Court program.
Wabash political science majors have found varied career paths. Wabash men have become successful in careers such as: HR/Strategy, Attorney, Regional Vice President, Business Analyst, Mayor, Cloud Management Specialist, Business Development Manager, Assistant US Attorney, Senior Consultant, Analyst, Defense Strategy Consultant, Product Director, CEO, HS Teacher, Indiana Regional Manager, U.S. House Legislative Assistant, COO, Political Consultant, Corporate Strategy Manager, Branch Manager, Industrial Broker -- Senior Vice President