Wabash College Orchestra
Alfred Abel, director
The Wabash College Chamber Orchestra is vital and energetic organization at Wabash College, performing major concerts in both the fall and spring semesters in the beautiful and acoustically satisfying Salter Auditorium.
Under the direction of Alfred Abel, the orchestra has performed works by a wide variety of composers from the 16th to the 20th century including not only great masters like Bach, Bartok, Stravinsky, Beethoven, Brahms, Ravel, Vivaldi, Haydn, Handel and Mozart but also composers who are less frequently performed by today's orchestras, including very early composers such as Rameau, Mouret, Purcell, Byrd and Jenkins. Last spring the orchestra also included arrangements of ragtime music by Indiana native composers in its concert. The orchestra seeks to provide and opportunity for its members to play great masterworks in unabridged and unsimplified form.
WCCO draws its members not only from the Wabash student body, but also from musicians on the faculty and staff, from professional and amateur musicians out of the surrounding geographic area, and from a few especially advanced secondary school students. There is a broad representation of age, gender, race, and background.
This diversity provides a wide spectrum of musical expertise and training, not only allowing Wabash men to benefit from playing with more experienced players, but also by encouraging them to pass along their own abilities and experiences to other less advanced players. This symbiosis has brought together a particularly intelligent, relaxed and friendly group of musicians who support one another in a common love of and commitment to great music.
Wabash College Chamber Orchestra is always on the lookout for musicians who fit this profile, and welcomes inquiries regarding openings for upcoming concert sequences.
Chamber Orchestra Director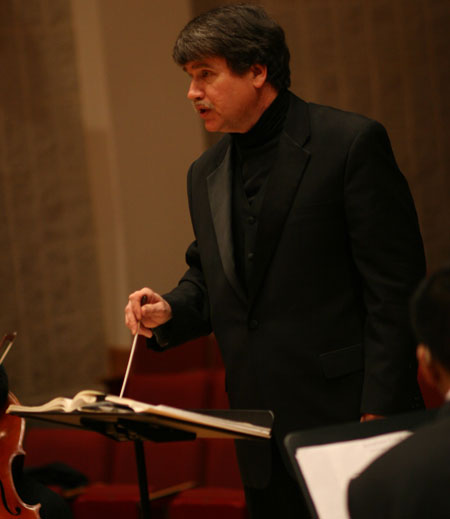 Concert Master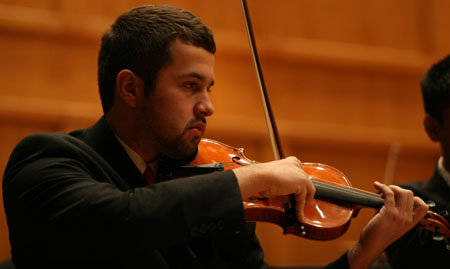 Violin Players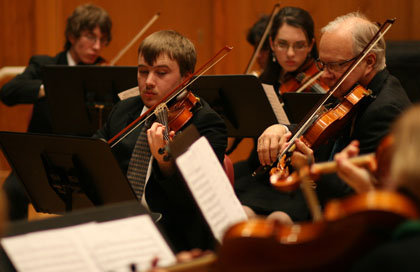 Violin Players (left; right)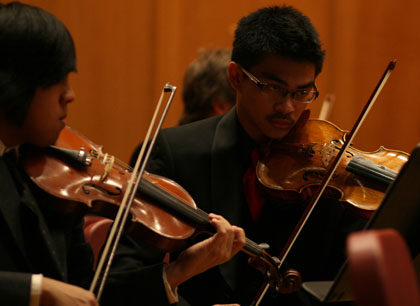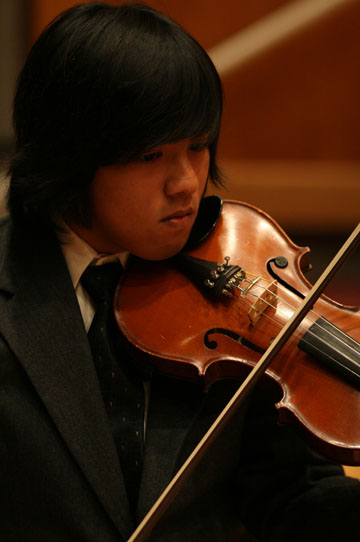 Violin (left), Viola (center) and String Bass (back) Players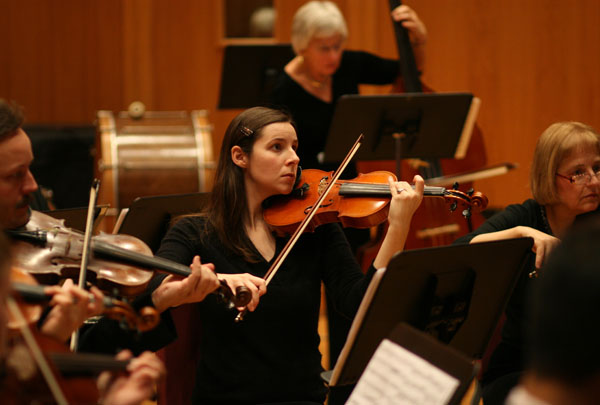 Violoncelli Players (left; right)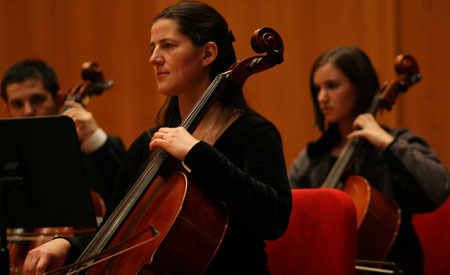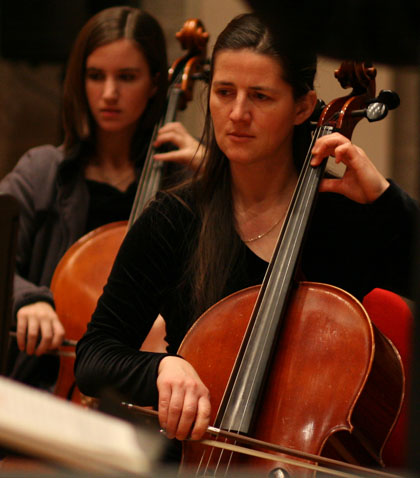 String Bass Players (left; right)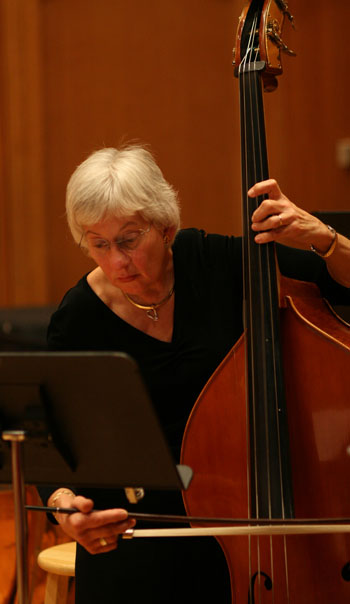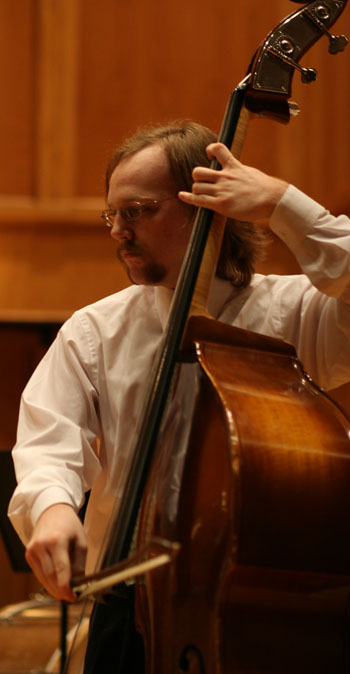 Oboe (left-back; right-front) & Clarinet (left-front; right-back) Players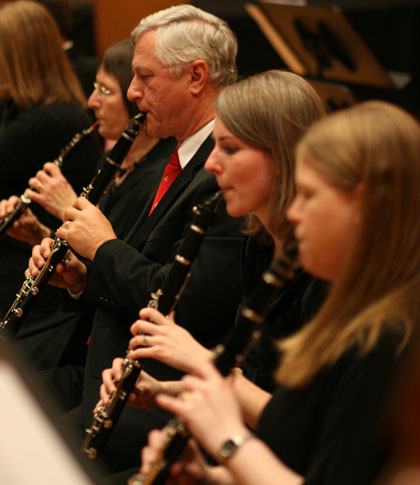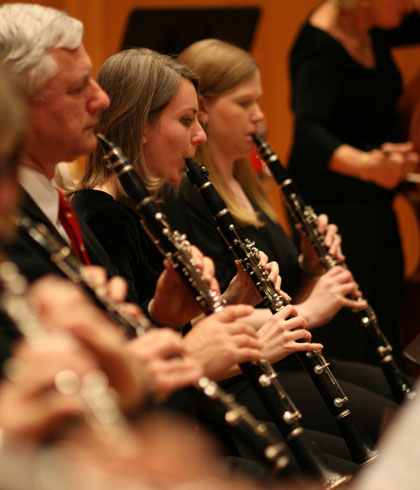 Flute Players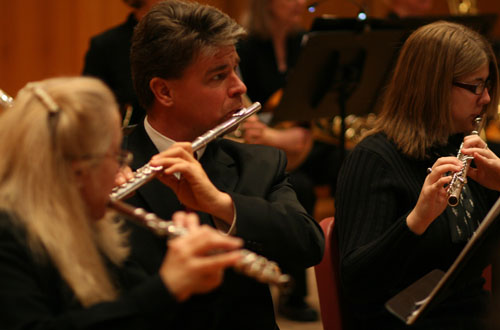 French Horn Players