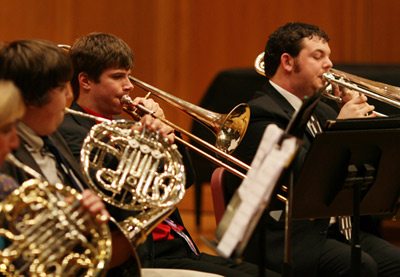 Wabash College Brass Ensemble
Chad Downey, Director
The Wabash College Brass Ensemble performs at several events each year, including Homecoming, Family Day, Jazz Band joint concert, Christmas Festival of Music and Readings, and the Brass Ensemble Spring Concert.
Under the direction of Professor Chad Downey, the Brass Ensemble has performed a wide variety of works from the Renaissance to the avant-garde, from 16th-century cathedrals and town halls, to the blues and the Beatles.
Joining the Wabash men who bring their discipline and musicianship to the ensemble are musically proficient and dedicated members of the faculty and the Crawfordsville community who contribute their skill and experience to this vibrant, flourishing group of musicians.
The ensemble includes music majors and minors, as well as those for whom music is just an important part of life. The Wabash College Brass Ensemble welcomes the participation of players from a variety of backgrounds who are willing to dedicate themselves to disciplined rehearsal and high standards of performance.
The ensemble rehearses Wednesdays 7:00-8:30 p.m. in Salter Hall during the fall and spring semesters.
French Horns (left) and French Horn Player (right)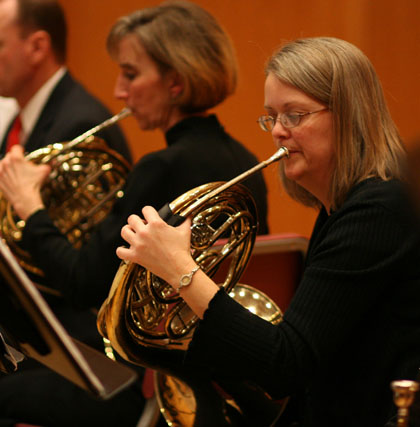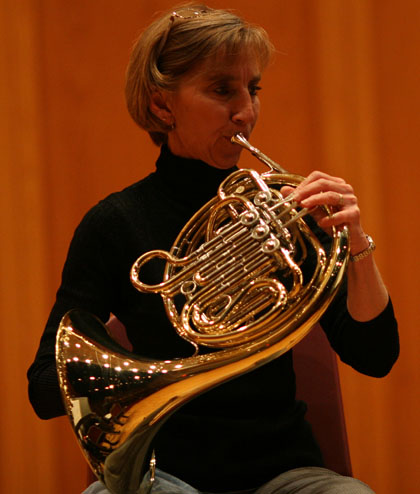 Trumpet Players (left; right)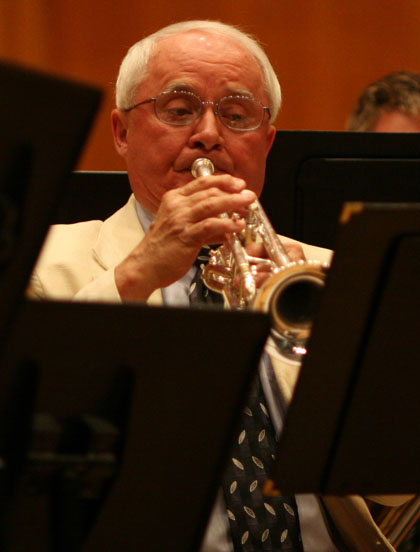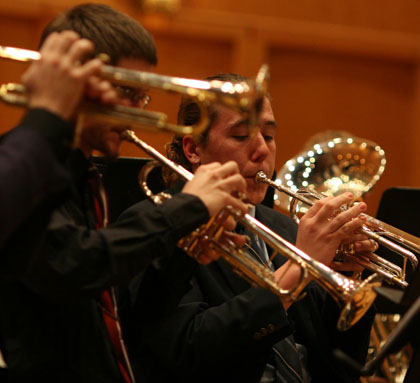 Trumpet Players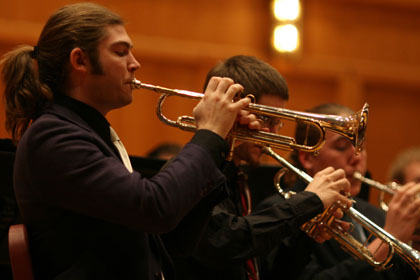 Trombone Players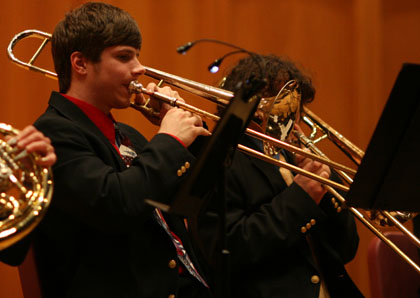 Tuba Players