History
Immersion Learning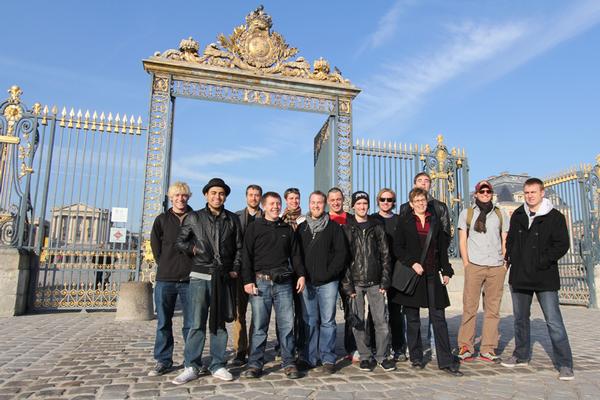 History Professor Michelle Rhoades has taken three classes to France for Immersion Learning opportunities, including students in her Historical Memory in France course in fall 2011. The students spent eight days in and around Paris, and kept a daily blog that described their experiences.
"The travel component of my course is part anthropological field work (they have a project to complete while in Paris), part historical observation (they have already written papers on historical memory), and part personal experience," said Dr. Rhoades. "Travel allows students to compare theories about the importance of Versailles, Notre Dame, French cuisine, Vichy France, and French politics to what they see and experience in Paris. In other words, my students will travel to the number-one tourist destination in the world not as tourists but as highly-educated specialists, each able to decipher and read the complexities of France's past as it is represented in the present."
Click here to read the class blog and see photos from the trip.