The Wabash Global Health Initiative transforms the lives of our students through global public health education, investigation and service and in so doing, effects positive change in the underserved communities globally.
In the classroom: Tutorials focus on issues like sustainability and over-population, and readings in EQ center around global engagement and equity in healthcare. Science classes along with courses on the psychology, sociology, and economics of healthcare teach students about the biological and social determinants of health.
Weaving these important themes across the disciplines and throughout the curriculum provides the framework for students to purposefully engage in their communities.
In our neighborhood: Working with schools, free clinics, health departments, and other local organizations, students apply their knowledge to understand healthcare disparities and to serve the underserved.
---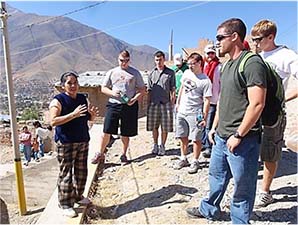 Across the globe: The study abroad experience in Peru engages students in their work in global health and helps them understand their role in the world as global citizens. Students not only learn, but also serve and spend significant time working in areas of poverty. The health problems on which the GHI has focused have been those which transcend national boundaries, disproportionately affect the resource-poor people of the world, and are best addressed by multidisciplinary solutions.
---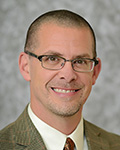 Eric Wetzel, Director
Professor of Biology
wetzele@wabash.edu
765-361-6074
Hays Hall 119 & 114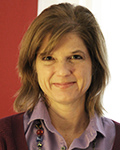 Jill Rogers, Global Health Coordinator
rogersji@wabash.edu
765-361-6171
Arnold House

---
GHI Stories
- Seven Students Named GHI Fellows
- Wetzel Wins Butler-Turner Student-Alumni Engagement Award