Phi Delta Theta — 114 West College Avenue
"Half of the education I received at Wabash came from my time in the Phi Delt house."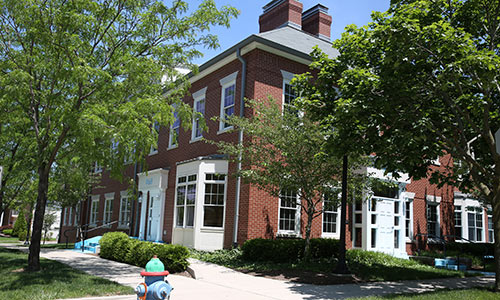 Generations of alumni that comprise our brotherhood share this sentiment. We pride ourselves on the closeness of our relationships with both Wabash and members of Phi Delta Theta. We are now in our 162nd year, the longest continuous tenure of any house on campus and the longest running Phi Delta Theta chapter in the nation. Phi Delta Theta teaches men that their principles of commitment, outlined in The Bond of Phi Delta Theta, are not to be viewed as separate ideals, but as areas of discipline for daily life. Developing our brothers intellectually, in leadership, and human service is vital to our members. A member will support, and in turn have the support of his brothers.
Our chapter has always been known for its diversity and athleticism, as well as our involvement on campus and the strength of the bond of brotherhood we share. We have brothers involved in sports, including football, soccer, wrestling, and club sports like rugby. Phi Delts are also involved in many other clubs and organizations, and academic departments on campus, such as Sphinx Club, Parliamentary Union, Unidos Por Sangre, Wamidan, and others. We continue to be one of the closest and strongest fraternities here at Wabash College, one where a Wabash Man can spend the best four years of his life.
If you are planning to attend Wabash and are interested in joining a fraternity, stop by and hang out with the brothers of Phi Delta Theta to see what we are all about.
Phi Delta Theta Leadership
Nathaniel France '24--President njfrance24@wabash.edu
Notable Alumni
Robert Allen '57, Former CEO of AT&T Corporation
Mike Dill '71, Retired Senior Vice President, American Funds
Dr. Jim Cumming '61, Award-Winning Pediatrician
Rich Calacci '91, Chief Revenue Officer, Bleacher Report