Phi Delta Theta was organized with three principle objectives: The cultivation of friendship among its members, the acquirement individually of a high degree of mental culture, and the attainment personally of a high standard of morality. In other words, Friendship, Sound Learning, and Moral Rectitude.
These objectives, referred to as the "Cardinal Principles", have guided over 225,000 men since 1848 when the Fraternity was founded at Miami University in Oxford, Ohio.
The Fraternity teaches men that these areas of commitment, outlined in The Bond of Phi Delta Theta, are not to be viewed as separate ideals, but as areas of discipline for daily life. Developments intellectually, in leadership, and in human service (to name a few) are vital to the men of Phi Delta Theta. A member will support, and in turn have the support of, his brothers as these principles are lived out.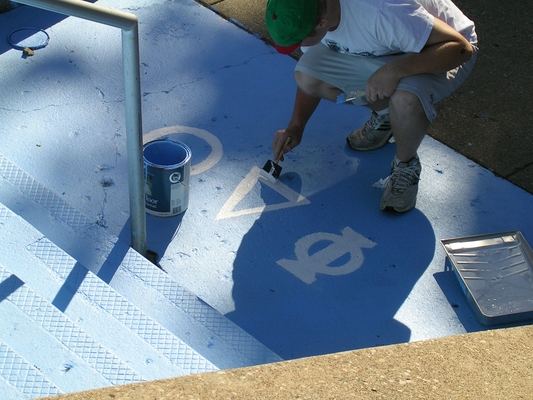 Our chapter at Wabash College embodies these Three Cardinal Beliefs within our own identity that flourishes in Wabash's environment. Phi Delts on campus are known for their uncompromising sense of brotherhood and for their diverse set of talents and interests. Through athletics and involvement in campus organizations, the educational benefits of Wabash College manifest in the individual personalities and interests of each Brother, with the supporting foundation of all of those around him. Despite all the diversity and personality, we continue to be the standard for brotherhood and friendship among fraternities at Wabash College, a fraternity where a Wabash Gentleman can spend the best four years of his life.