TKE Congratulates the Class of 2014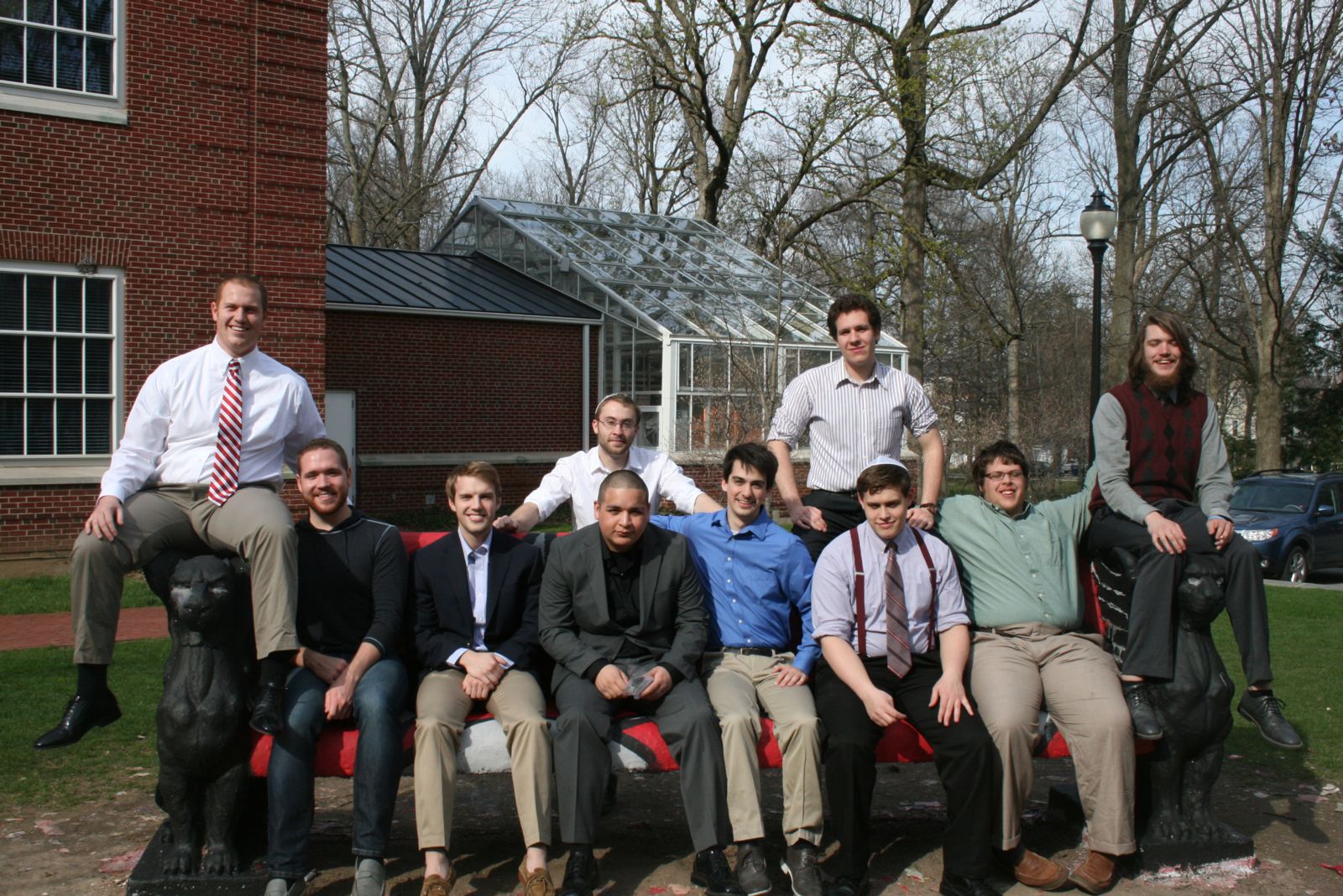 On May 18th, the Wabash Class of 2014 received their diplomas as their undergraduate years officially came to a close. Among those graduating were 12 Tekes, Evan McFarland, Sebastian Garren, Rodrigo Alejandre, Zachary Vega, Luke Ryle, Zachary Goldberg, Ron Allman, Zachary Churney, Samuel Bennett, Matthew Michaloski, Mark Riffle, and Thomas Brooks. As their fellow fraters, and as their friends, we wish them all great success and fulfillment in the various paths they choose for themselves.
Several TKE seniors graduated with special honors:
Mark Riffle, Matthew Michaloski, and Samuel Bennett were all inducted into Phi Beta Kappa.
Thomas Brooks graduated cum laude.
Mark Riffle graduated magna cum laude.
Samuel Bennett and Matthew Michaloski graduated summa cum laude.
Earlier in the semester, Sebastian Garren received a Fulbright scholarship to study education.
The Alpha-Alpha Chapter is very proud of all its newest alumni members. All of them are capable of having a meaningful impact on the world around them, and we look forward to seeing that impact unfold as the rest of us continue our Wabash journies.
---
TKE Awards Given at Faculty Dinner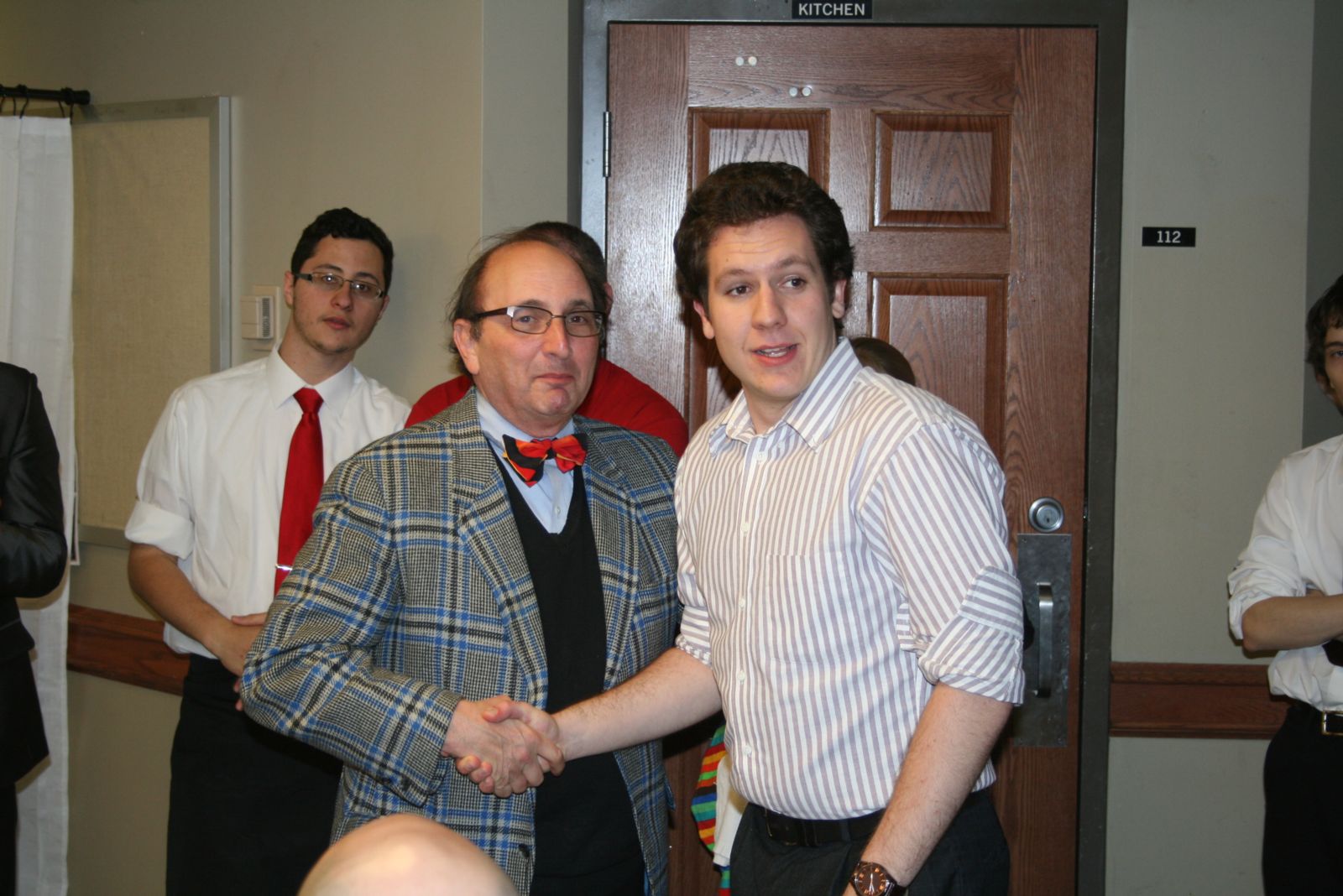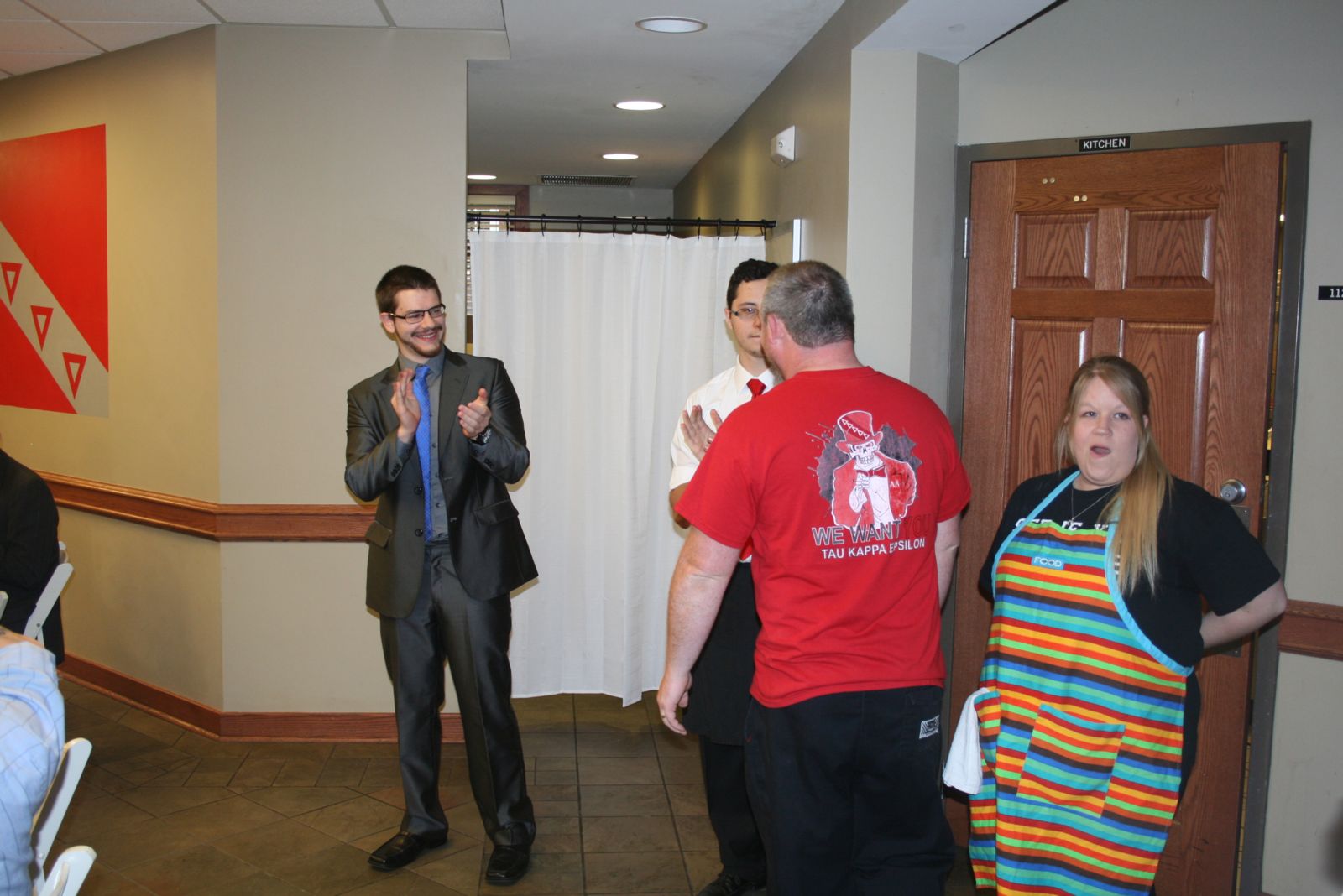 On April 17th, TKE held its once-a-semester faculty dinner. The event, coordinated by Steward Brandon Wongngamnit '16, was a success, with a large number of faculty present, and delicious food prepared by Chef Doug Roe, and his wife Kerri. During the dinner, Fraters Jon Pactor and Gene King gave out a few awards to acknowledge the efforts of Alpha-Alpha Fraters. The award for Highest Freshman GPA went to Cameron Brown '17, who had a perfect 4.0 in the fall semester. The award for Most Improved GPA went to Shariff Harrison '16. Finally, the Board of Advisors Leadership Award went to Matthew Michaloski '14, for his tremendous efforts as fall semester Hegemon and his role in guiding the house towards a better future.
---