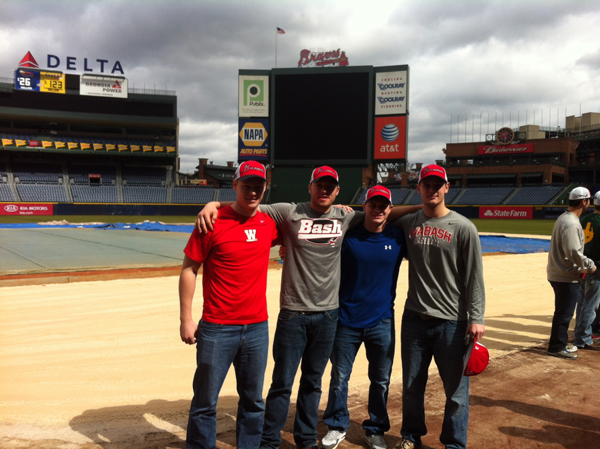 We're located on the campus of Wabash College in historic Crawfordsville, Indiana. Wabash, an independent liberal arts college, offers a truly unique educational opportunity for young men. Wabash provides its students with an entire framework for personal growth. Superb educational development results from small, personalized classes, world-class facilities, and top-notch professors. Student life is governed by a single rule--the student will conduct himself as a gentleman at all times. Phi Kappa Psi lives on "The Great Joy of Serving Others." We are a band of brothers forever until we from life shall part. Phi Psi is a great place to spend your college career. With our focus on brotherhood, scholarship, and a rewarding college experience, we're sure to give you the best four years you can have.
Follow us on Twitter!
Like us on Facebook!