Riffle '14 Named To NIC All-American All-Fraternity Team
Recently, Wabash Football Captain and fellow Frater Mark Riffle '14 was named a member of the North American Interfraternity Conference's All-American All-Fraternity Team, an honor recognizing the achievements of Greek football players around the nation. The Fraters of the Alpha Alpha Chapter are proud to see one of their own be recognized, and would like to thank Mark for representing TKE so well both on and off the field.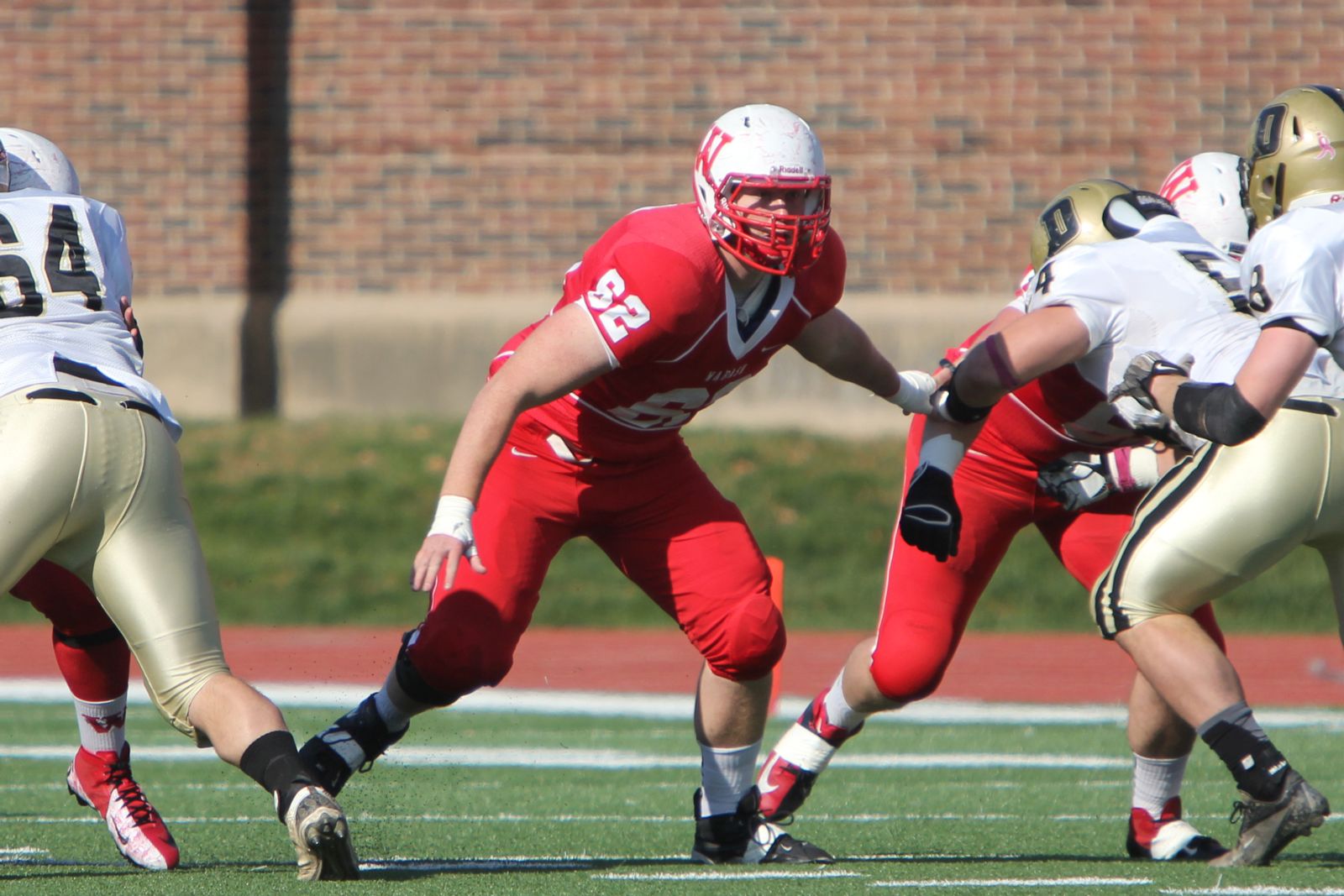 List of those named All-American All-Fraternity: http://www.nicindy.org/blog/announcing-the-nics-2013-all-american-all-fraternity-football-teams/
---
TKE Raises Money For Charity
On Friday, February 7th, TKE held its Halftime Freethrow Shootout competition during the Wabash Basketball home game. Spectators generously donated $292 to be split between The Montgomery County Free Clinic and St. Jude's Children's Hospital. The total amount of funds would be split 60% and 40%, with the larger share going towards the charity who's representative won the freethrow shootout. The contestants were Dr. Greg Dallinger, professor of Chemistry at Wabash, and representing St. Jude's, and our own Frater, and current Dean of Students, Mike Raters '85 representing the MCFC. The contestants had two minutes to shoot free throws. Whoever had more successful baskets at the end of the two minutes won the competition, and their charity would get the 60% of the total donations. Dean Raters won, and so $175.20 went to MCFC, and $116.80 went to St. Jude's. The event was an incredible success, and could not have been possible without Dr. Dallinger or Dean Raters, as well as Frater Michael Smith '15, who organized the event as chair of the House Philanthropy Committee. Thanks is also owed Athletic Director Joe Haklin '73, Brent Harris, and to the fraters who assisted Michael in setting up the event.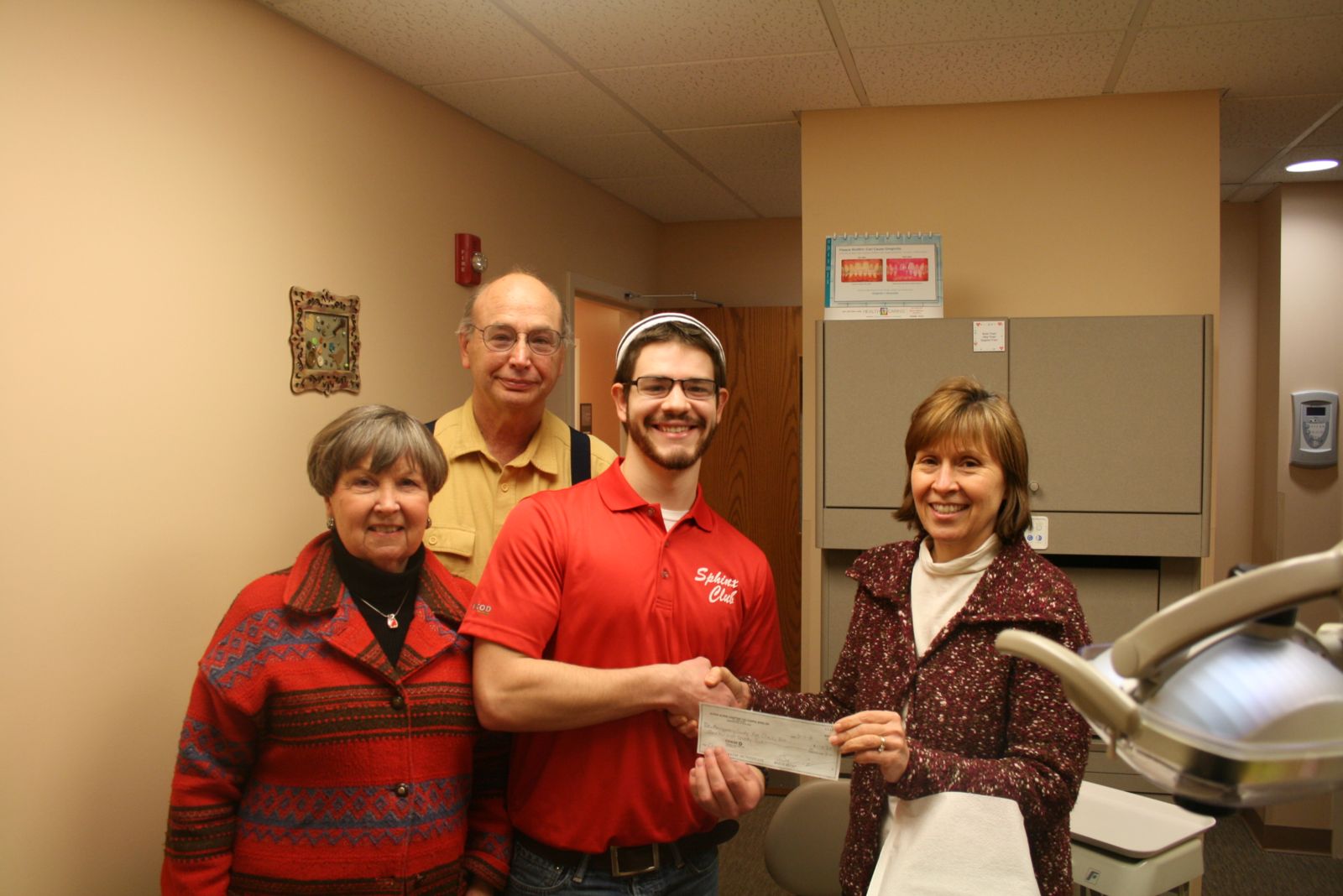 Prytanis Zachary Haltom '15 hands over the check to Montgomery County Free Clinic
Additionally, see TKE get a shoutout on the MCFC's website here:
http://www.mcfreeclinic.org/news/