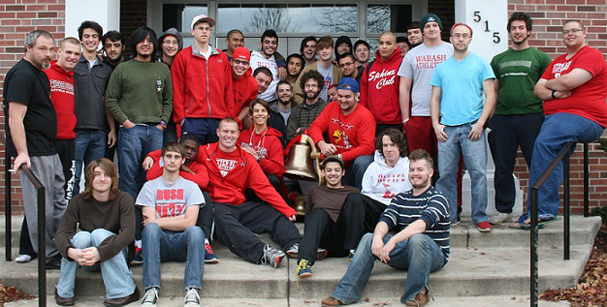 ---
Tau Kappa Epsilon Holds Halftime Shootout, Raises $316
On February 9th during the halftime show at the Wabash v. Kenyon basketball game, the brothers of TKE held a charity shootout between Walter Novak and Michael Abbott. The winner of the shootout, Dr. Novak, won important bragging rights and the ability to direct 60% of the raised funds to the Animal Welfare League. Michael Abbott, who came up short of a win on Saturday was still able to give 40% of the money to the Family Crisis center. Both participants had a great time and the money is going to two very worthy causes. Last week, our chapter president and historian delivered two checks to the delighted presidents of each charity and as we speak an orphaned puppy and a family in distress have food to eat tonight thanks to those who donated. We would like to give special thanks again to Walter Novak and Michael Abbott for shooting out in front of the crowd for these two deserving causes.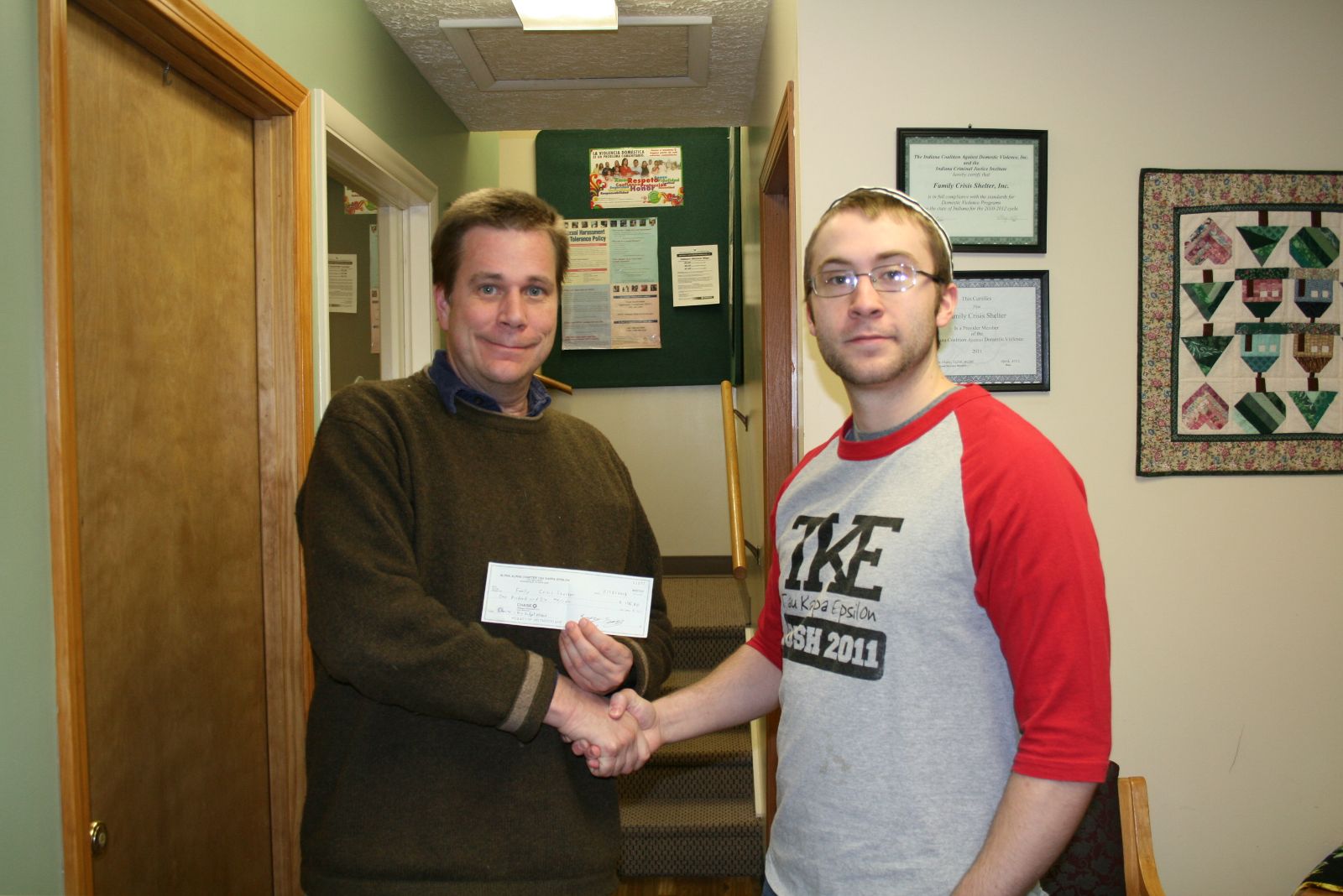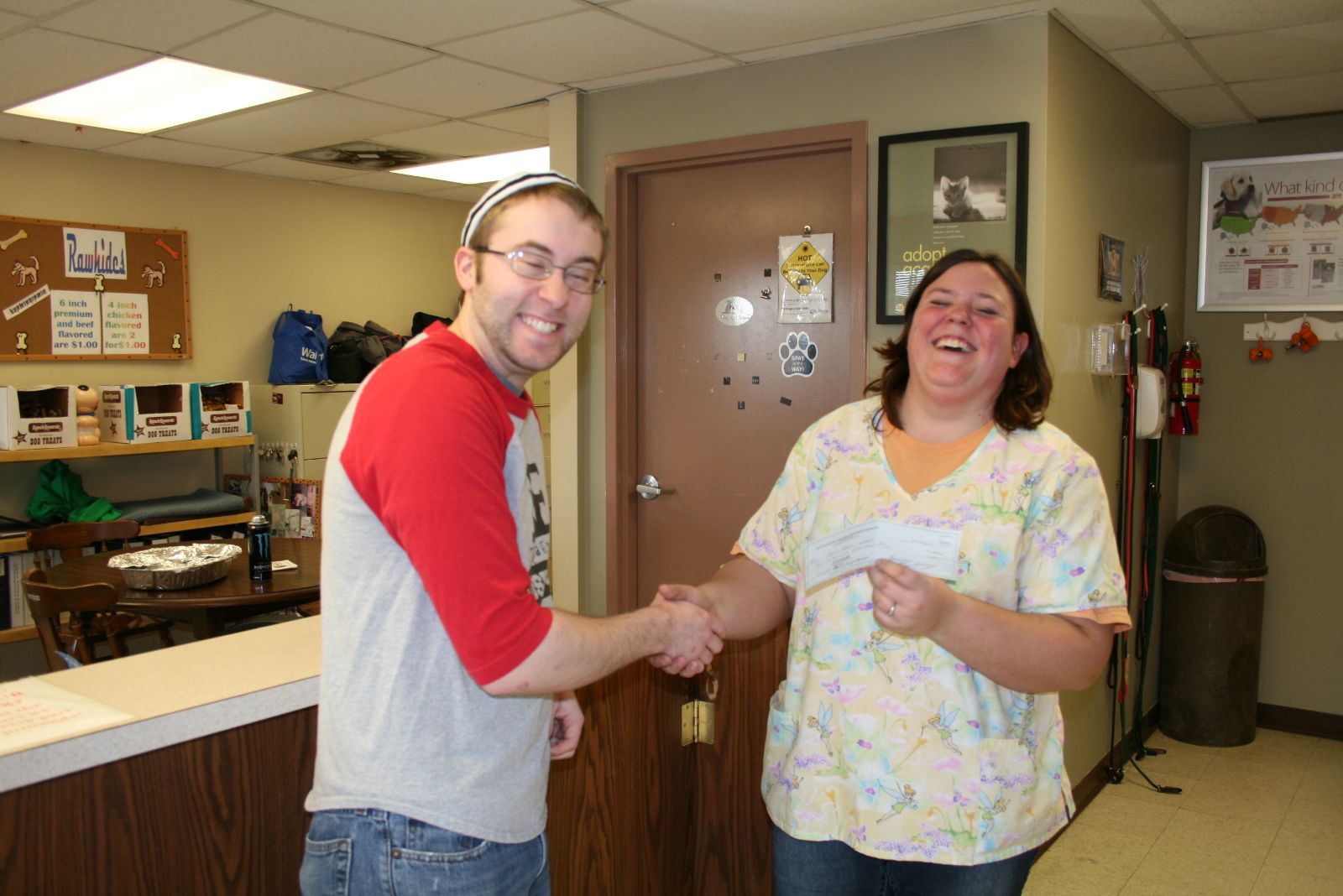 Family Crisis Center Animal Welfare League
---
Schedule a visit to Wabash, and to TKE!

Click here to schedule a visit to Wabash, and be sure to visit TKE! Our doors are always open to visitors!

TKE AA 50th Year Celebration

Tau Kappa Epsilon Alpha Alpha commemorated its 50th year anniversary since rechartering in 1962. An impressive number of fraters past and present gathered to celelbrate teke and share their stories. See photos from both days' events by clicking "Photo Albums" on the side bar.

Rush TKE! Become part of the bond!

We are a group of diverse men hoping to offer you new experiences to share with us. Stop by on Honor Scholar Weekend!