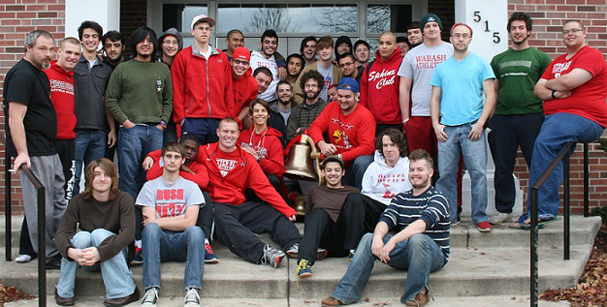 Red Carnation Ball 2014
On the Weekend of April 5th, TKE Alpha-Alpha celebrated its annual Red Carnation Ball, dedicated to recognizing this semester's Chapter Sweetheart, Anna Blackwell, as well as providing a good opportunity for Fraters to unwind as we come down the stretch of another semester of hard work. Additionally, in the spirit of the celebration of love, the Fraters of Alpha-Alpha would like to congratulate Frater David Lawhorn '15 on his engagement to his longtime girlfriend Margaret Johnson.
Chapter Sweetheart Anna Blackwell and Prytanis Zachary Haltom '15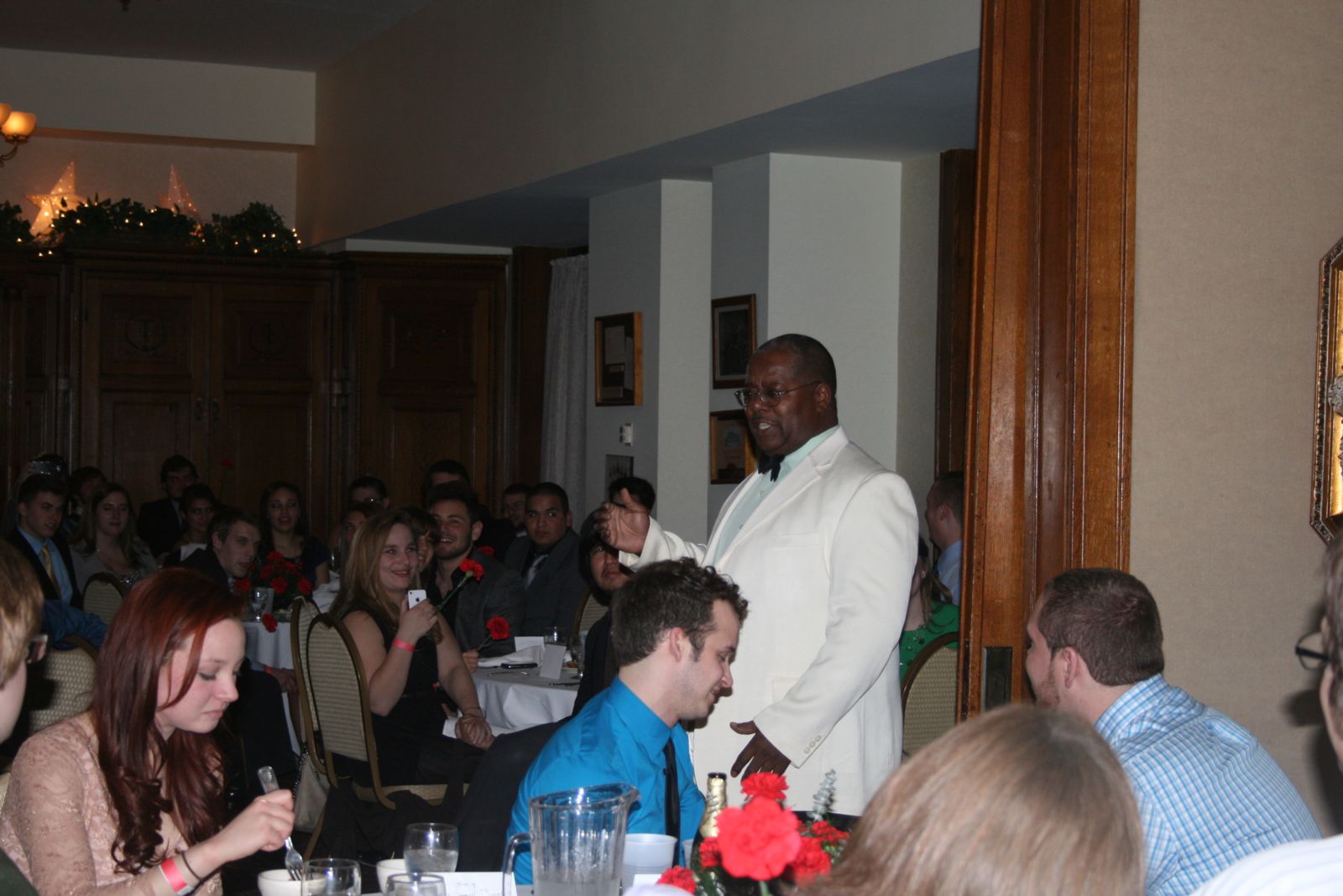 Frater Eugene King serenades the crowd, and melts some hearts.
---
TKE Rushes the Class of 2018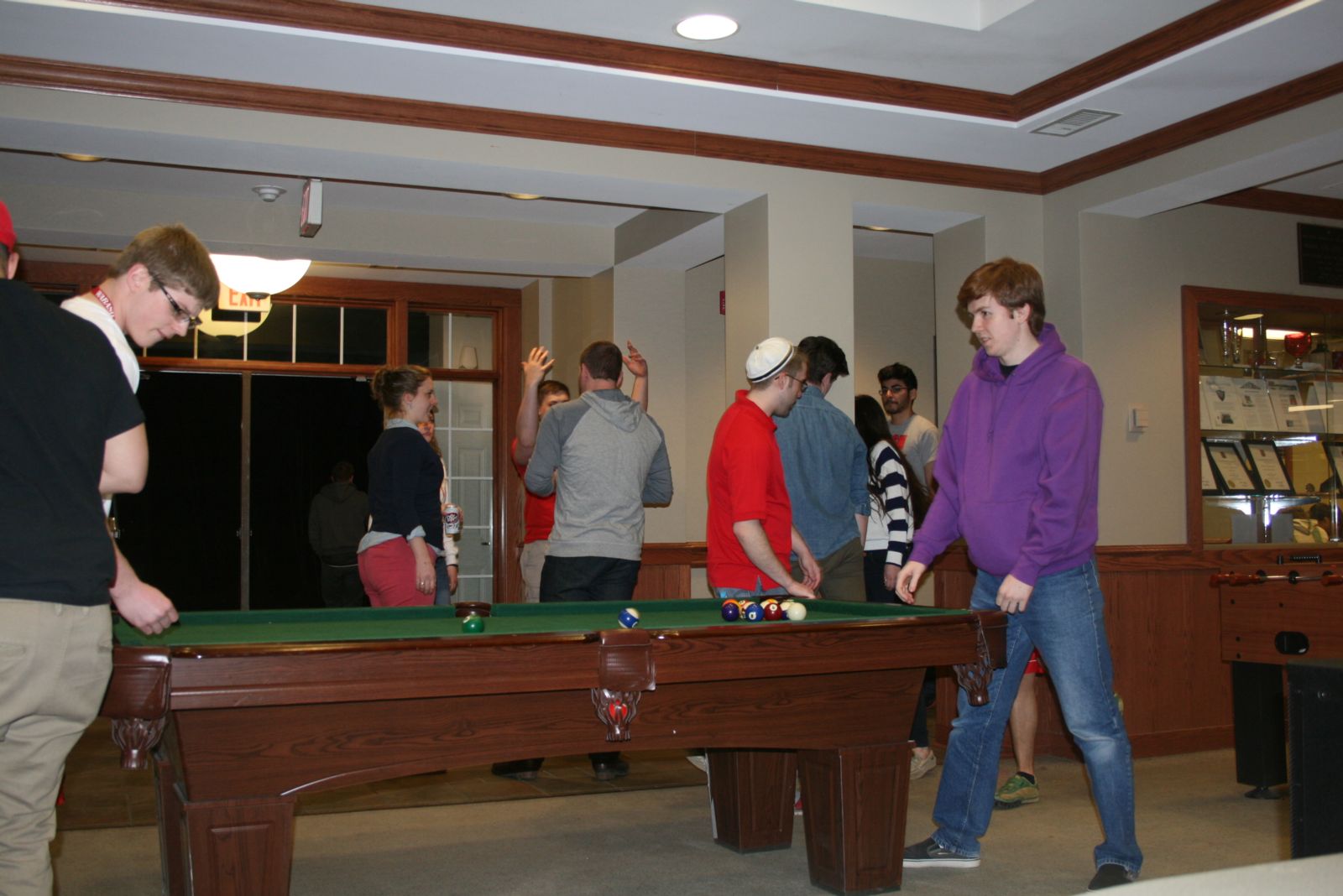 During this year's Honors Scholar Weekend, the TKE House under the direction of Rush Chair Donovan Whitney, and aided by Co-Chairs Jim Schafer and Shariff Harrison, laid the new foundation for the House's future in rushing the high school seniors who this coming fall will become the Class of 2018. The House hosted Casino Night on Friday night, followed up with a live DJ performance on Saturday night. At the time of this writing, 9 bids were given and accepted, with 2 holds remaining. TKE Alpha Alpha very much looks forward to having next year's freshman class join them in the quest of continuing to be a fraternity of difference. Thanks to Donovan, Shariff, and Jim for all the hard work they did in preparation for this hugely important weekend, and thanks to everyone who helped in recruiting future members of the House. Especially those who gave up their beds to do so.
Schedule a visit to Wabash, and to TKE!

Click here to schedule a visit to Wabash, and be sure to visit TKE! Our doors are always open to visitors!

Alpha-Alpha TKE Alumni

The Alpha-Alpha chapter of TKE at Wabash has an exceptional relationship with fraters past. Alumni are always welcome at today's TKE, where lifelong friendships and connections begin every year.

TKE Ideals

Every Teke strives to live a life that exemplifies our fraternal ideals of Love, Charity, and Esteem. These ideals, along with brotherhood, community service, and lifelong friendships, are what makes our fraternity strong.