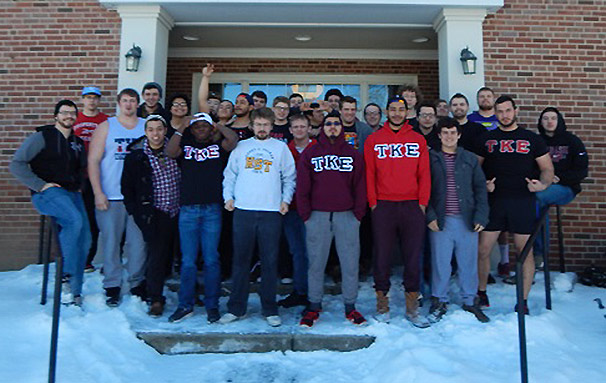 RCB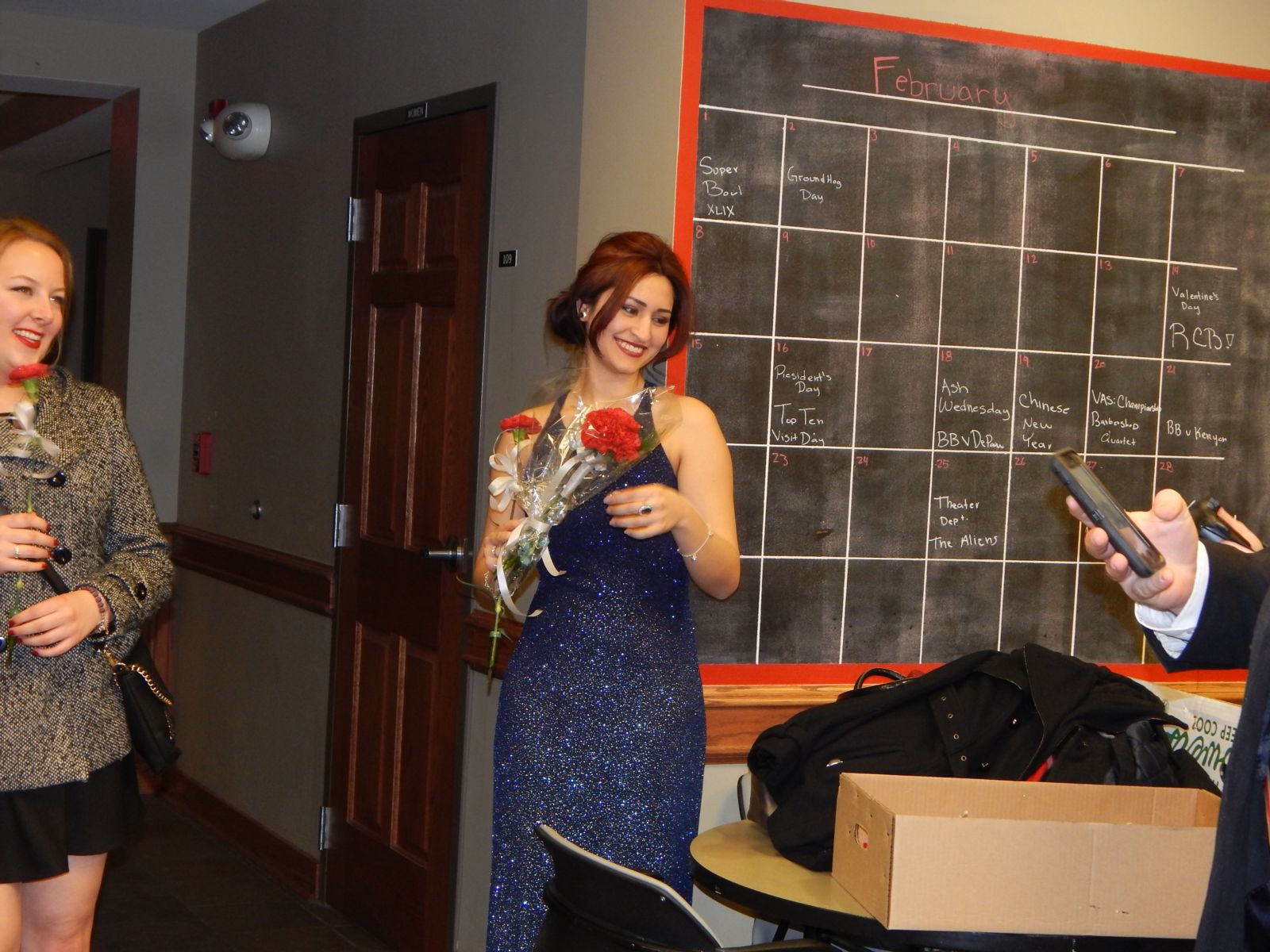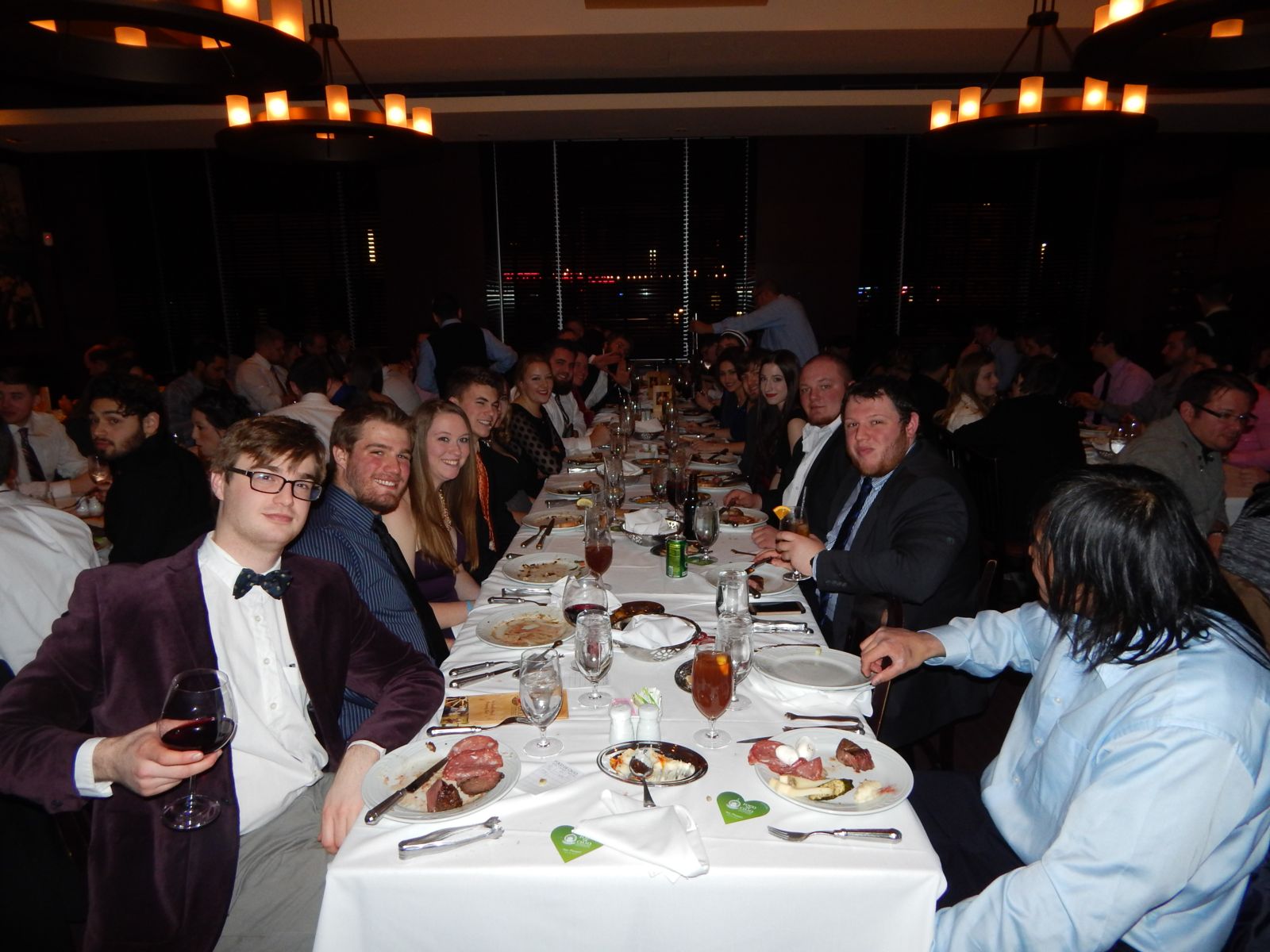 Natalie Coronado is Chapter Sweetheart TKE Brothers Enjoying Fogo de Chão
On Saturday, February 14th, the Alpha-Alpha Chapter of Tau Kappa Epsilon had their annual Red Carnation Ball. Frater Tyler Yoder '15 planned a successful and memorable event for his brothers. Dinner was hosted at Fogo De Chão Brazilian Steakhouse in Indianapolis, where the food is practically endless. After such a great meal, the brothers of Alpha-Alpha headed back to their house to announce the Chapter Sweetheart. Overall, RCB was a great time and the memories made that day will be cherished.
Spring Pledgeship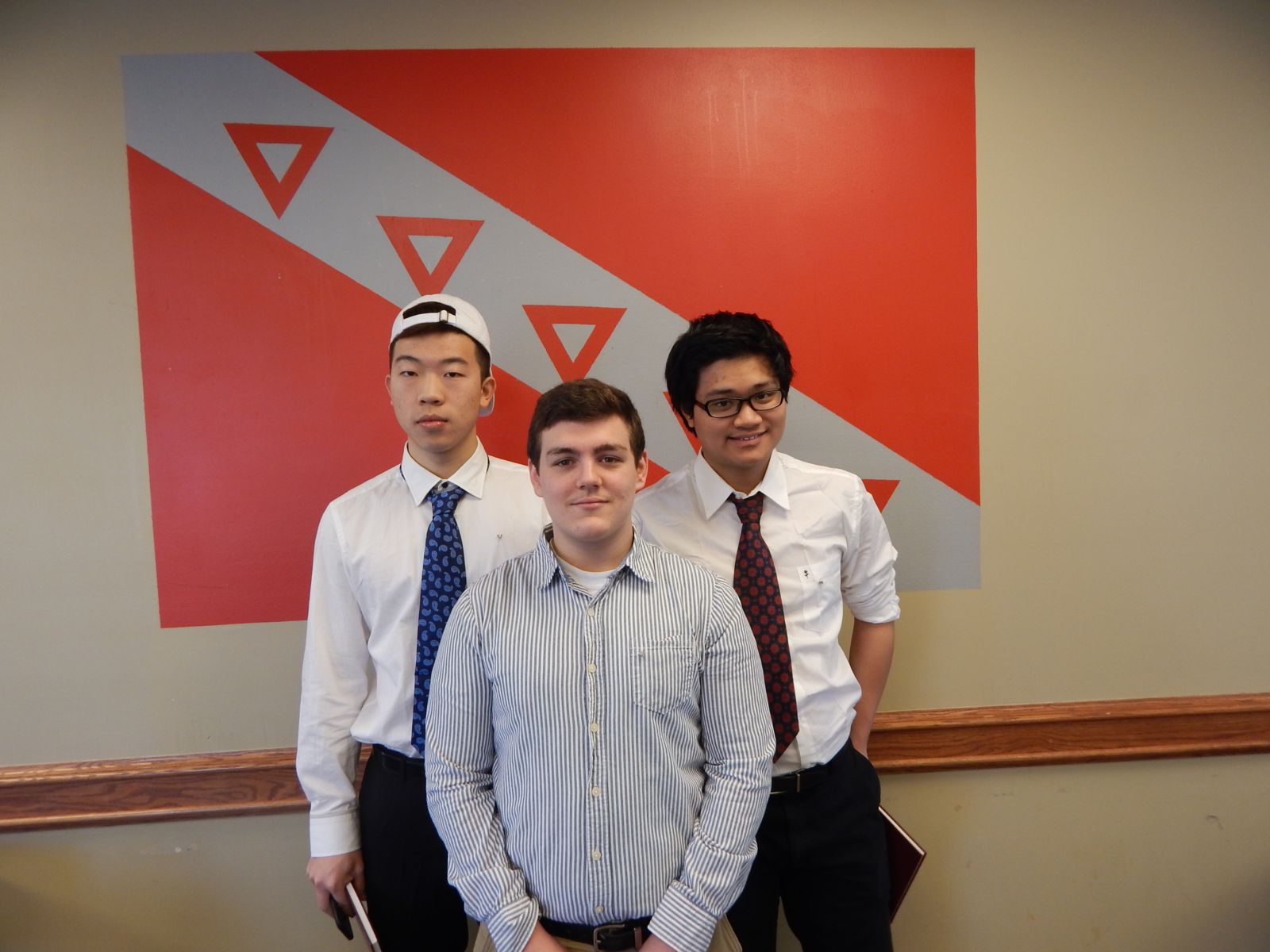 Jerry Gao '18, Blake Glover '18, Tran Viet Anh '18
Towards the end of Fall semester 2014, 3 individuals made the decision to accept their bids and pledge TKE for Spring semester 2015. Jerry Gao '18, Blake Glover '18, and Tran Viet Anh '18 were officially initiated as pledges in late January of 2015 and will embark on this journey known as pledgeship.They have a long road ahead of them to prove that they are worthy to become a part of Tau Kappa Epsilon.
TKE Ideals

Every Teke strives to live a life that exemplifies our fraternal ideals of Love, Charity, and Esteem. These ideals, along with brotherhood, community service, and lifelong friendships, are what makes our fraternity strong.

Alpha-Alpha TKE Alumni

The Alpha-Alpha chapter of TKE at Wabash has an exceptional relationship with fraters past. Alumni are always welcome at today's TKE, where lifelong friendships and connections begin every year.

Schedule a visit to Wabash, and to TKE!

Click here to schedule a visit to Wabash, and be sure to visit TKE! Our doors are always open to visitors!