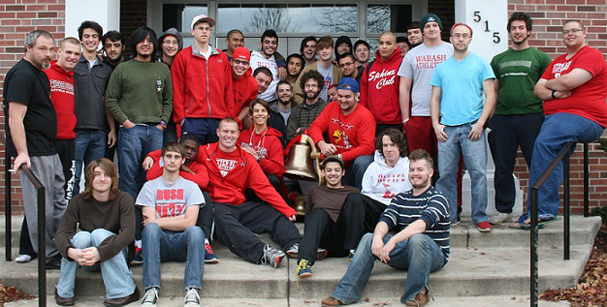 ---
TKE Places Second in Homecoming!
On Saturday, September 21st, Wabash celebrated Homecoming against Denison. The week before was very busy for the TKE pledges, where they had to prepare a float, banner, chant, name a king and queen, and participate in Chapel Sing. The TKE pledges started out strong by placing 4th in Chapel Sing, tying with BETA. For the chant, the pledges had a wonderful performance placing 5th. The TKE Float, which featured Wally holding an air-compressed rifle placed 2nd. During half-time, all of the fraternity pledges presented their banner and King & Queen to the cheering fans. The TKE Banner placed 3rd, but the TKE queen and king didn't place in the top five, despite their efforts. Overall, the TKE Pledges placed 2nd over-all, a feat that hasn't happened in years. Congrats to the TKE Pledge Class of '13!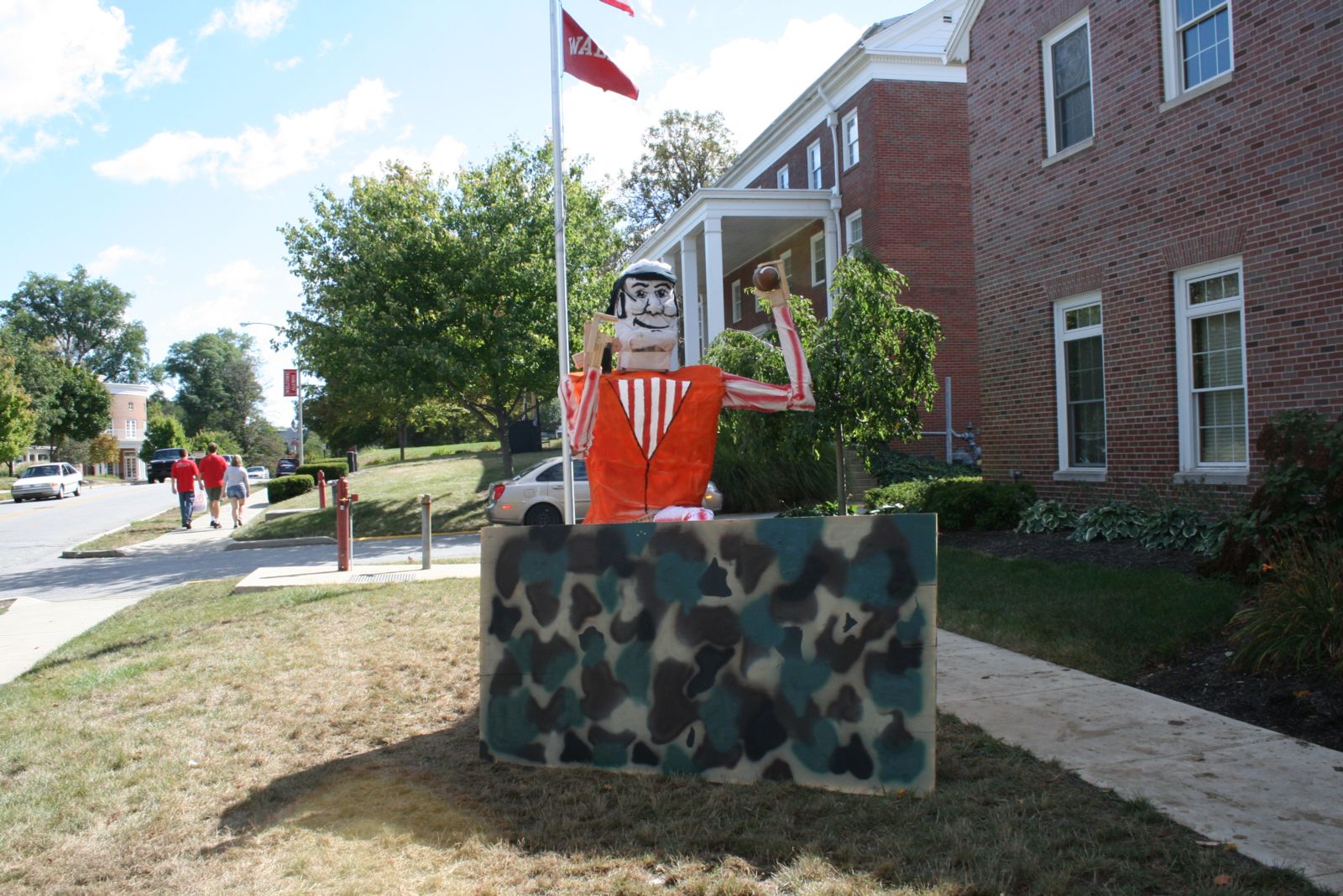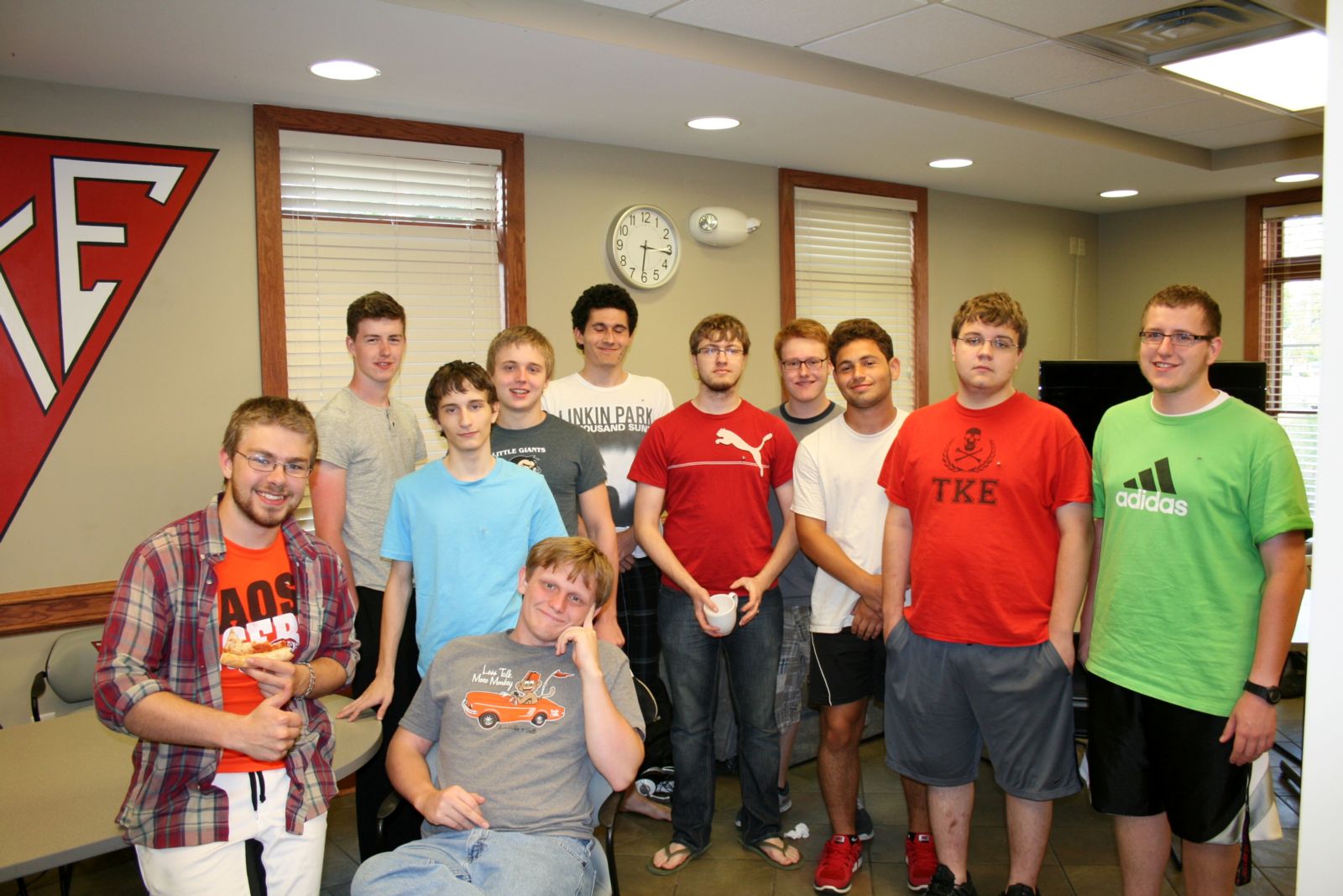 The TKE Float TKE Pledge Class of '13
---
Rush TKE! Become part of the bond!

We are a group of diverse men hoping to offer you new experiences to share with us. Stop by on Honor Scholar Weekend!

TKE AA 50th Year Celebration

Tau Kappa Epsilon Alpha Alpha commemorated its 50th year anniversary since rechartering in 1962. An impressive number of fraters past and present gathered to celelbrate teke and share their stories. See photos from both days' events by clicking "Photo Albums" on the side bar.

Schedule a visit to Wabash, and to TKE!

Click here to schedule a visit to Wabash, and be sure to visit TKE! Our doors are always open to visitors!