The Mission of the Board of Directors is to help facilitate integration of the College's alumni, students, administration, parents, faculty, and friends in order to help the Association achieve its goals. Further, the Board serves to advise and assist the College's administration, when needed or desired, to help in successfully achieving the College's Mission.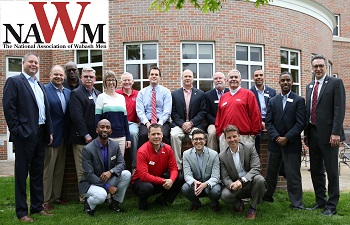 CuRRENT BOARD OF DIRECTORS
Please login to Alumni eServices to access a member's contact information.
President (2023-2025)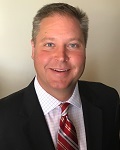 JIM HAWKSWORTH '95
Occupation: Reinsurance
Current: Managing Director & Branch Manager at Guy Carpenter, Chicago, IL
Previous: Willis Re
Wabash Living Unit: Theta Delta Chi
NAWM Committee(s):
NAWM Term Expires: 2025
vice president (2023-2025)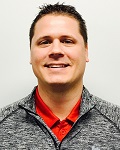 tony unfried '03
Occupation: Management / Entrepreneurship
Current: CEO at Archon Tech Srategies, Indianapolis, IN
Previous: ESG Security
Wabash Living Unit: Lambda Chi Alpha
NAWM Committee(s):
NAWM Term Expires: 2025
Recorder (2023-2025)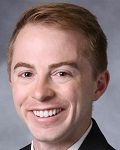 ken farris '12
Occupation: Health Care Administration
Current: Agent, Strategic Sourcing at The Resource Group, an Ascension Company
Previous: Healthcare Associate at Thompson Coburn LLP, St. Louis, MO
Wabash Living Unit: Phi Kappa Psi
NAWM Committee(s):
NAWM Term Expires: 2025
past president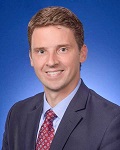 kip chase '03
Occupation: Human Resources
Current: Global Head of HR for Lilly Diabetes at Eli Lilly and Company, Indianapolis, IN
Previous: Eli Lilly and Company
Wabash Living Unit: Martindale Hall
NAWM Committee(s):
NAWM Term Expires: 2025
directors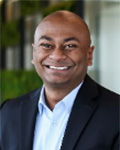 syud "Taz" ahmed '07
Occupation: Management Consulting
Current: Strategy and Product Commercialization Leader at 3M, St. Paul, MN
Previous: Consultant at Boston Consulting Group, Minneapolis, Minnesota
Wabash Living Unit: Independent
NAWM Committee(s):
NAWM Term Expires: 2025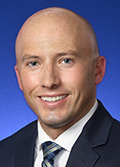 kyle bender '12
Occupation: Marketing
Current: Associate Director of Global Marketing at Eli Lilly and Company, Indianapolis, IN
Previous: Manager-Corporte, Foundations & Gov Affairs at Teach for America
Wabash Living Unit: Phi Gamma Delta
NAWM Committee(s):
NAWM Term Expires: 2026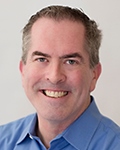 mike Berry '92
Occupation: Management
Current: Sr Director of Business Capability Design and Delivery at Adobe
Previous: Sr VP, Global Head of Marketing Technology & CRM at Conde Nast
Wabash Living Unit: Independent
NAWM Committee(s):
NAWM Term Expires: 2025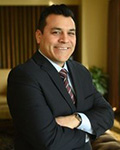 John Castro '97
Occupation: Equity Broker
Current: Managing Director at FOG Equities, LLC, Chicago, IL
Previous: Wholesale Equity Execution Trader at Penserra
Wabash Living Unit: Beta Theta Pi
NAWM Committee(s):
NAWM Term Expires: 2025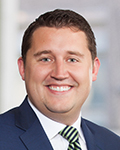 Jake German '11
Occupation: Attorney
Current: Partner at Barnes & Thornburg, LLP, Indianapolis, IN
Previous: Associate Attorney at Barnes & Thornburg, LLP
Wabash Living Unit: Beta Theta Pi
NAWM Committee(s):
NAWM Term Expires: 2024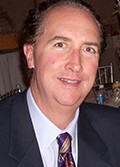 byron lamm '79
Occupation: Asset Management and Investment
Current: Managing Partner at Pin Oak Group, LLC, Fort Wayne, IN
Previous:
Wabash Living Unit: Sigma Chi
NAWM Committee(s):
NAWM Term Expires: 2025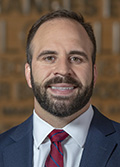 jared lange '08
Occupation: Business Operations
Current: Director of Business Sustainability & Development at Parkland Health, Dallas, TX
Previous: Senior Operations Consultant for CallisonRTKL, Dallas, TX
Wabash Living Unit: Phi Delta Theta
NAWM Committee(s):
NAWM Term Expires: 2026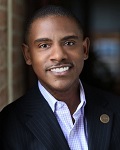 garrard mcclendon '88
Occupation: Professor
Current: Assistant Professor at Chicago State University, Chicago, IL
Previous: WGN-TV
Wabash Living Unit: Morris Hall
NAWM Committee(s):
NAWM Term Expires: 2024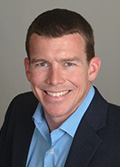 kevin meyer '06
Occupation: Life Sciences
Current: President at Perfinity Biosciences, Inc. at West Lafayette, IN
Previous:
Wabash Living Unit: Phi Gamma Delta
NAWM Committee(s):
NAWM Term Expires: 2026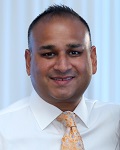 neil patel '94
Occupation: Pain Management Physician
Current: Interventional Pain Management Physician at Brain & Spine Surgeons, New York, NY
Previous: CEO at Northeastern Pain Management, Nyack, NY
Wabash Living Unit: Delta Tau Delta
NAWM Committee(s):
NAWM Term Expires: 2024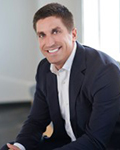 brian shelbourne '12
Occupation: Finance
Current: Vice President, Originations at Merchants Capital, Carmel, IN
Previous: Pharmaceutical Sales Rep at Vernalis, indianapolis, IN
Wabash Living Unit: Beta Theta Pi
NAWM Committee(s):
NAWM Term Expires: 2024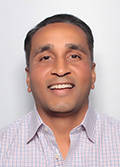 harsh singh '01
Occupation: Executive and Venture Capitalist
Current: Managing Principal for Lodi Ventures, Chicago, IL
Previous: Thomas Medical
Wabash Living Unit: Sigma Chi
NAWM Committee(s):
NAWM Term Expires: 2026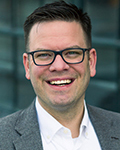 rick strasser '02
Occupation: Strategic Advisor
Current: Director for Not-for-Profit & Higher Ed Advisory Services at Grant Thornton LLP, Arlington, VA
Previous: IBM
Wabash Living Unit: Phi Gamma Delta
NAWM Committee(s):
NAWM Term Expires: 2025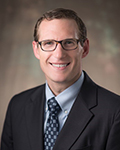 todd vogel '04
Occupation: Neurological Surgeon
Current: Neurological Surgeon at Great Lakes Neurosurgical Associates, Grand Rapids, MI
Previous:
Wabash Living Unit: Theta Delta Chi
NAWM Committee(s):
NAWM Term Expires: 2024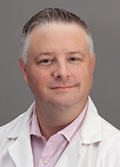 david zimmerman '93
Occupation: Oncology and Hematology Specialist
Current: Hematologist/Oncologist at Fort Wayne Medical Oncology and Hematology, Fort Wayne, IN
Previous:
Wabash Living Unit: Theta Delta Chi
NAWM Committee(s):
NAWM Term Expires: 2026
class agent representatives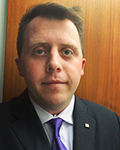 rudy altergott '13
Occupation: Healthcare
Current: Records Manager at Cardiac Surgery Associates, S.C., Chicago, IL
Previous: Fox Rothschild LLP
Wabash Living Unit: Independent
NAWM Committee(s):
NAWM Term Expires: 2024
Chris Carpenter '96
Occupation: Management
Current: Sr. Analyst Proj. Mgmt/Social Media Mgr. at Beckman Coulter, Inc., Indianapolis, IN
Previous: Carpe Multimedia LLC
Wabash Living Unit: Delta Tau Delta
NAWM Committee(s):
NAWM Term Expires: 2026
Regional association representatives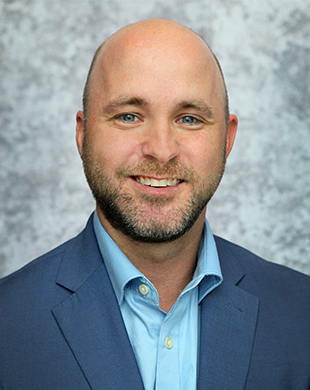 dustin dEneal '04
Occupation: Attorney
Current: General Counsel at First Internet Bank, Fishers, IN
Previous: Baker & Daniels LLP, Indianapolis, IN
Wabash Living Unit: Phi Delta Theta
NAWM Committee(s):
NAWM Term Expires: 2024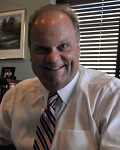 wayne hentrup '84
Occupation: Wealth Management/Retirement Planning
Current: Founder/President/Wealth Manager at Hentrup Financial Group – Evansville, Jasper, and Fishers
Previous: Senior Vice President at Vineyard Financial, Evansville, IN
Wabash Living Unit: Phi Delta Theta
NAWM Committee(s):
NAWM Term Expires: 2025
Faculty Representative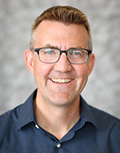 bobby horton
Occupation: Professor
Current: Professor of Psychology
Previous:
Wabash Living Unit: N/A
NAWM Committee(s):
NAWM Term Expires: 2026
Student representative

luis rivera '25
Occupation: Student
Current: Vice President of the Student Body at Wabash College
Previous:
Wabash Living Unit: Lambda Chi Alpha
NAWM Committee(s):
NAWM Term Expires: 2024
Administration representatives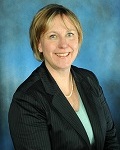 MichelLe Janssen
Occupation: Philanthropy / Non-Profit Management
Current: Dean for College Advancement at Wabash College
Previous: Vice President of Alumni and College Relations at Berea College
Wabash Living Unit: N/A
NAWM Committee(s): All (ex-officio)
NAWM Term Expires: N/A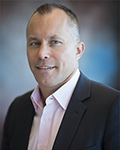 ron dostal '92
Occupation:
Current: Director of Alumni and Affinity Group Engagement at Wabash College
Previous: Principal at DeLoitte Consulting
Wabash Living Unit: Delta Tau Delta
NAWM Committee(s): All (ex-officio)
NAWM Term Expires: N/A
Presidents of the National Association of Wabash Men and Term of Office
1904-1905: Harry Joseph Milligan '73
1905-1906: George S. Harney '88
1906-1907: Dr. Joseph Rilus Eastman '91
1907-1908: Chase Harding '96
1908-1909: Albert A. Baker '74
1909-1910: Jesse Austin Greene '89
1910-1911: Arthur Alonzo Hargrave '81
1911-1912: Michael Emmett Foley '99
1912-1913: Eben Harry Wolcott '86
1913-1914: Finely Pogue Mount '90
1914-1915: William Baden Austin '81
1915-1916: Henry Lane Wilson '79
1917-1918: William Elbridge Ames '95
1918-1919: Daniel Dickey Hains '95
1919-1921: Edward Elbridge Ames '03
1921-1922: Russell Trall Byers '98
1922-1923: Miller Davis '08
1923-1924: Charles Norris Williams '76
1924-1925: Clair McTurnan '10
1925-1926: John Vejen Wilson '10
1926-1927: Herbert Hawks Gortner '90
1927-1928: Roy Massena '02
1928-1929: Joseph Johnston Daniels '11
1929-1930: Mark Anthony Brown '11
1930-1931: Paul Russell Matthews '13
1931-1932: Luther Edward Lewis '14
1932-1933: James Dupont Adams '09
1933-1934: Lee Norman Thorn '24
1934-1935: Clarence Fuson Merrell '09
1935-1936: George Washington Hall '90
1936-1937: Hinkle Cain Hays '12
1937-1938: Philip Clark Leffel '14
1938-1939: Kurt Friedrich Pantzer '13
1939-1941: Clyde Harrison Chase '13
1941-1946: John Kiley Ruckelshaus '22
1946-1948: Ray Prescott Johnson '28
1948-1949: Fred Mossman Naber '20
1949-1950: Charles Devon LaFollette '20
1950-1951: John Clarke Farber '15
1949-1950: Charles Devon LaFollette '20
1950-1951: John Clarke Farber '15
1951-1952: Ernest Reece Mitchell '22
1952-1953: Malcolm M. Edwards '26
1954-1956: Jack Vincent Scott '26
1956-1958: Richard Osborne Ristine '41
1958-1960: Marshall Avery Pipin '24
1960-1962: Robert Mathew Smith '36
1962-1965: Robert Ross Neal '33
1965-1967: Paul John Husting '37
1967-1969: John Richard Scott '42
1969-1971: Richard Gearhart Savidge '38
1971-1973: Willis Paul Tippett, Jr. '53
1973-1975: Omer Hiram Foust '42
1975-1977: James Lyman Keyes '50
1977-1979: Robert Bryan Slade '48
1979-1981: Frederick Corya Scott '60
1981-1983: John Nelson Fox, Jr. '64
1983-1985: Frederick Lewis Pipin '59
1985-1987: Fred William Ruebeck '61
1987-1989: Robert Wedgeworth, Jr. '59
1989-1991: David S. Orr '57
1991-1993: Roger D. Billings, Jr. '59
1993-1995: J. Lee McNeely '62
1995-1997: Roger E. Lumpp '66
1997-1999: Dudley A. Burgess '64
1999-2001: James J. Kilbane '84
2001-2003: Richard W. Fobes '72
2003-2004: Thomas E. Topper '70
2004-2005: James A. Davlin, V '85
2005-2007: William J. Fisher III '66
2007-2009: James Dimos '83
2009-2011: Mark A. Dewart '74
2011-2013: Gregory A. Castanias '87
2013-2015: R. Gregory Estell '85
2015-2017: Eric M. Cavanaugh '76
2017-2019: Robert E. Shook III '83
2019-2021: Marc A. Nichols '92
2021-2023: M. Kip Chase '03