Alumni
The National Association of Wabash Men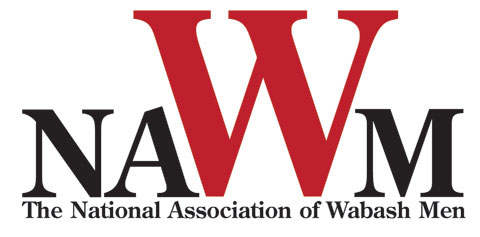 The National Association of Wabash Men (NAWM) is the Alumni Association of Wabash College. Membership in the NAWM is mostly automatic, has no dues, and lasts a lifetime. The NAWM includes all alumni of the College, all tenured members of the Wabash faculty and emeritus faculty, all members of the Board of Trustees and emeritus trustees, and any other persons who have rendered service to the College and been accepted for membership by the Board of Directors of the NAWM.
Organization
The NAWM is led by alumni volunteers serving as members of its national Board of Directors, as leaders of its Regional Associations, and as its Class Agents and Reunion Chairmen. One general membership meeting is held annually at the College, usually at the Saturday Chapel during Homecoming Weekend.
---
The NAWM also selects Honorary Alumni, members of the Wabash College Athletics Hall of Fame, and Alumni Admissions and Career Services Fellows. Honorary Alumni recognition, a practice begun in 1954, is given to men and women who are not alumni of Wabash College but who nonetheless truly personify the spirit and commitment that sets Wabash, its students, and the Wabash community apart from all others. It is the highest honor the Association can give to a non-alumnus. Each honoree is given the opportunity to select his or her honorary class year for permanent inclusion in the rolls of alumni. Membership in the Athletics Hall of Fame is granted to those who, by outstanding athletic achievement and service, have made lasting and significant contributions to the cause of sports at Wabash College, the state of Indiana, and the nation. Alumni Admissions and Career Services Fellows are recognized for making a lasting and significant contribution to Wabash College by their outstanding service to either student recruitment or career preparation. In 2016, the NAWM created the Butler-Turner Student-Alumni Engagement Award to recognize members of the Wabash faculty and staff who have made an outstanding contribution to Wabash College by distinguishing themselves through the investment of personal time and resources resulting in a significant impact on Wabash students and/or alumni.
Nominate an individual for any of these awards.
---
Honorary Alumni of Wabash College in Order of Election
George V. Kendall H'54
Robert E. Vaughn H'54
Frank H. Sparks H'56
William N. Brigance H'59
Theodore G. Gronert H'59
Eli Lilly H'62
Theron S. Banta H'64
Neil C. Hutsinpillar H'64
Frederic M. Hadley H'28
James J. Patterson H'67
James H. Cotton H'69
Joseph C. Polley H'33
Rolland R. Mitchum H'59
Edward L. Haenisch H'71
James O. Huntsman H'52
Waldo E. Stephens H'72
Benjamin A. Rogge H'53
Albert M. Campbell H'26
John Frederick Charles H'52
Victor M. Powell H'55
Norman C. Moore H'77
Thaddeus Seymour H'78
Eric T. Dean H'61
Eliot C. Williams, Jr. H'53
Theodore Bedrick H'52
William J. Stout H'37
Lewis S. Salter H'57
George D. Lovell H'59
Frances D. Hollett H'36
Donald W. Baker H'57
Robert L. Henry H'59
Karl-Heinz Planitz H'64
Wendell N. Calkins H'59
Thomas D. Clements H'77
I. Hall Peebles H'63
Mary Lou Ristine H'41
Peteris M. Silins H'63
John D. Forbes H'50
Joseph O'Rourke, Jr. H'65
James J. Barnes H'91
William C. Swift H'67
Lester B. Sommer H'41

David E. Wilson H'70
Gordon G. Beemer H'96
Robert H. Johnson H'77
P. Donald Herring H'84
Raymond B. Williams H'68
Virginia Hays H'37
Lester L. Hearson H'70
Gregory J. Huebner H'77
John E. Fischer H'70
Joseph E. Turk H'00
John F. Zimmerman H'67
Michael J. Reidy H'04
Larry J. Frye H'81
Horace C. Turner H'76
Mary Ann Salter H'57
Andrew T. Ford H'03
Jean M. Williams H'53
Gregory A. Shaheen H'88
Malcolm L. "Mac" Petty H'82
Robert L. "Bob" Cooley H'77
James K. Olberding H'99
Anne M. Ford H'06
Jasmine Robinson H'85
Edward B. McLean H'03
Stephen D. Charles H'70
Melissa A. Butler H'85
Gail M. Pebworth H'91
Peter J. Frederick H'92
R. Brent Harris H'03
Tobey C. Herzog H'11
David J. Hadley H'76
David A. Phillips H'83
Patrick E. White H'10
Christine M. White H'07
Allison V. Kothe H'69
Jimmy Haffner H'98
James G. Smith H'50
Susan F. Smith H'75
Herbert J. Stern H'62
Elizabeth P. Allen H'57
Kealoha Widdows H'07
William N. Doemel H'74
Nancy J. Doemel H'91
Carol L. Runge H'71
---
Presidents of the National Association of Wabash Men and Term of Office
1904-1905: Harry Joseph Milligan '73
1905-1906: George S. Harney '88
1906-1907: Dr. Joseph Rilus Eastman '91
1907-1908: Chase Harding '96
1908-1909: Albert A. Baker '74
1909-1910: Jesse Austin Greene '89
1910-1911: Arthur Alonzo Hargrave '81
1911-1912: Michael Emmett Foley '99
1912-1913: Eben Harry Wolcot '86
1913-1914: Finely Pogue Mount '90
1914-1915: William Baden Austin '81
1915-1916: Henry Lane Wilson '79
1917-1918: William Elbridge Ames '95
1918-1919: Daniel Dicky Hains '95
1919-1921: Edward Elbridge Ames '03
1921-1922: Russell Trall Byers '98
1922-1923: Miller Davis '08
1923-1924: Charles Norris Williams '76
1924-1925: Clair McTurnan '10
1925-1926: John Vejen Wilson '10
1926-1927: Herbert Hawks Gortner '90
1927-1928: Row Massena '02
1928-1929: Joseph Johnston Daniels '11
1929-1930: Mark Anothony Brown '11
1930-1931: Paul Russell Mathews '13
1931-1932: Luther Edward Lewis '14
1932-1933: James Dupont Adams '09
1933-1934: Lee Norman Thorn '24
1934-1935: Clarence Fuson Merrell '09
1935-1936: George Washington Hall '90
1936-1937: Hinkle Cain Hays '12
1937-1938: Philip Clark Leffel '14
1938-1939: Kurt Friedrich Pantzer '13
1939-1941: Clyde Harrison Chase '13
1941-1946: John Kiley Ruckelshaus '22
1946-1948: Ray Prescott Johnson '28
1948-1949: Fred Mossman Naber '20

1949-1950: Charles Devon LaFollette '20
1950-1951: John Clarke Farber '15
1951-1952: Ernest Reece Mitchelk '22
1952-1953: Malcolm M. Edwards '26
1954-1956: Jack Vincent Scott '26
1956-1958: Richard Osborne Ristine '41
1958-1960: Marshall Avery Pipin '24
1960-1962: Robert Mathew Smith '36
1962-1965: Robert Ross Neal '33
1965-1967: Paul John Husting '37
1967-1969: John Richard Scott '42
1969-1971: Richard Gearhart Savidge '38
1971-1973: Willis Paul Tippett, Jr. '53
1973-1975: Omer Hiram Foust '42
1975-1977: James Lyman Keyes '50
1977-1979: Robert Bryan Slade '48
1979-1981: Frederick Corya Scott '60
1981-1983: John Nelson Fox, Jr. '64
1983-1985: Frederick Lewis Pipin '59
1985-1987: Fred William Ruebeck '61
1987-1989: Robert Wedgeworth, Jr. '59
1989-1991: David S. Orr '57
1991-1993: Roger D. Billings, Jr. '59
1993-1995: J. Lee McNeely '62
1995-1997: Roger E. Lumpp '66
1997-1999: Dudley A. Burgess '64
1999-2001: James J. Kilbane '84
2001-2003: Richard W. Fobes '72
2003-2004: Thomas E. Topper '70
2004-2005: James A. Davlin, V '85
2005-2007: William J. Fisher III '66
2007-2009: James Dimos '83
2009-2011: Mark A. Dewart '74
2011-2013: Gregory A. Castanias '87
2013-2015: R. Gregory Estell '85
2015-2017: Eric M. Cavanaugh '76
2017-2019: Robert E. Shook III '83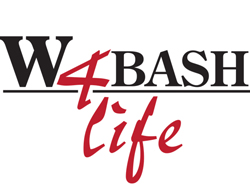 Among its other activities, the NAWM Board awards four Alumni Awards of Merit:
The Frank W. Misch Alumni Service Award, presented to a Wabash alumnus who has distinguished himself by devoted service to Wabash College;
The Fredrick J. Urbaska Civic Service Award, presented to a Wabash alumnus who has distinguished himself by making outstanding contributions to the community in which he makes his home;
The Clarence A. Jackson Career Service Award, presented to a Wabash alumnus who has distinguished himself by outstanding service to his chosen vocation; and
The Jeremy R. Wright Young Alumnus Service Award, presented to a Wabash alumnus within fifteen years of his graduation who has distinguished himself by devoted service to Wabash College, outstanding contributions to the community in which he makes his home, or outstanding contribution to his chosen vocation.
Alumni News