Mission
The Registrar's Office is committed to maintaining the integrity, accuracy, and confidentiality of academic records, continuously improving our processes and services, and supporting Wabash College's mission and its lifelong relationship with students and alumni.
Fall 2020 Course Offerings
Final Examination Schedules
Academic Calendars
Pre-Registration Alpha Rotation
Alpha Rotation for Fall 2019 through Spring 2023
The pre-registration period lasts five days. The first day of pre-registration is for seniors only. For the second, third and fourth days, the underclassmen are placed into three groups based on the first letter of the student's last name, with one group beginning pre-registration each day. The order of these groups rotates each semester. The final day of pre-registration is open to all students.
Diploma Information
Registration Confirmation
Students are required to confirm registration for the following semester by July 30 for the fall semester and December 30 for the spring semester. Registration is considered confirmed when a student is in good standing with the Business Office – meaning he has a paid his tuition invoice or satisfactory payment arrangements are in place; including having all financial aid in place. Students who fail to confirm registration by these dates will be de-registered from all classes for the following semester.
Once a student who has been deregistered confirms his registration, he will be assessed a $125 re-registration fee and allowed to register for classes again. Please note that a student who is de-registered from any course with an active waitlist may be unable to regain his seat in that course even after registration is confirmed, if that seat has been claimed by a waitlisted student.
Archives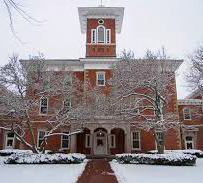 Center Hall, Room 115
Office Hours
Monday — Friday
8:00 a.m. - noon
1:00 p.m. - 4:30 p.m.
Phone
765-361-6416
Email
Twitter
https://twitter.com/WabashRegistrar
---
Online Tools:
Bulletin Edits (Faculty/Staff)
FERPA (Family Educational Rights and Privacy Act of 1974)
New Course/Course Change Proposal Form (Faculty)
Transfer Credit Approval Request
Self-Service/Student Planning Registration Resources:
New Student Curriculum Overview and Student Planning Basics (Fall 2019 webinar)
Sending Courses to Advisor for Review (slide show)
Student Instructions for Student Planning (document)
Other Resources: