Kenneth Rhys Rudolph Memorial Fund for European Summer Study Abroad
Wabash College JUNIORS who did not previously study abroad for a semester are encouraged to pursue summer study abroad in Europe. Thanks to a generous donation from the family of Kenneth Rudolph, a Wabash alumnus, the College is able to offer need-blind scholarships which will defray in part the costs of study abroad and allow the student to earn credit toward graduation.
The deadline for Summer 2024 applications is Wednesday, February 28.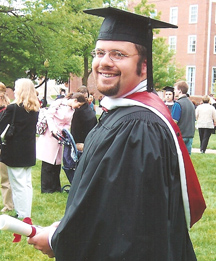 ---
Eligibility
The program is open to currently-enrolled Wabash College JUNIORS
Students of all majors are eligible
Students must plan to return to the College at the end of the summer program
---
Application Process
Complete online applications will consist of:
An essay explaining which program you've chosen and why and what you hope to benefit from the program. See instructions under "Essay," taking care to include the URL for the program you've chosen.
A credit approval request (either part of this form or linked to the student to the Registrar's page for credit approval requests)
Application submitted to Off-Campus Study Committee
---
student Obligations
Students receiving a Rudolph Scholarship will be required to submit the following items to report back to the Rudolph Family:
A thank-you letter
At least one blog entry focusing on an aspect of your experience abroad, preferably including a photo or two of you engaging in your studies abroad
---
Ready to apply?
Reminder: the application deadline is midnight on Wednesday, February 28, 2024.