Faculty Notes: A Bittersweet Time
• December 13, 2007

Share: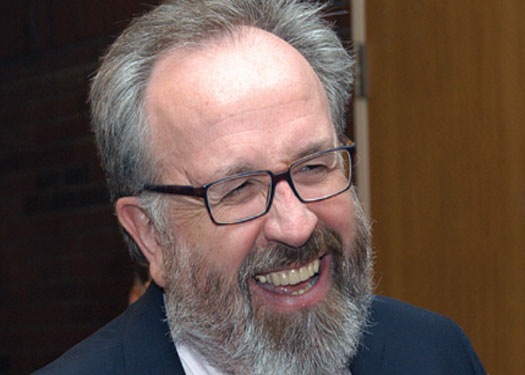 The good news: Professor of Theater Jim Fisher won an award for his teaching and scholarly work. The bad news: it's the last honor he'll earn as a Wabash professor.
The 29-year teaching veteran has decided to leave Wabash to finish his career at his alma mater, the University of North Carolina-Greensboro, where he will serve as Professor of Theater and Chair of the Theater Department.
But before starting his new position, Fisher was honored for his brilliant teaching and scholarly career at Wabash.
Fisher is the 2007 winner of the Betty Jean Jones Award by the American Theater and Drama Society (ATDS), an award that honors excellence in the teaching of American Theater. The Betty Jean Jones Award is the highest honor presented to individual members by the ATDS.
"This award is very humbling," Fisher said. "Previous recipients include scholar/artists whose accomplishments have been a model for me. This award really belongs to Wabash College, too, because in my early days campus leaders like Vic Powell and Eric Dean encouraged my efforts. Various opportunities to develop myself—offered so generously by the College —were essential to me and I am very grateful for them. To have my teaching of American theater acknowledged is a real encouragement to keep trying to do a better job."
Fisher served as chair of the theater department at Wabash from 1980 through 1991 and again from 1995 through 1997. Fisher was named the Indiana Theater Person of the Year for 1996.
At UNC-Greensboro, Fisher will oversee a department of 19 teaching faculty, seven adjunct faculty, and approximately 325 undergraduate and graduate students.
"This award comes at a major transition moment in my life, leaving Wabash after 29 years for the University of North Carolina at Greensboro," Fisher said. "It's a bittersweet time and the award adds a little extra sweetness."