Congratulations on your admission to Wabash College!
Admission is your first important step to joining us in August or January. The Admissions Department will provide you with the New Student Roadmap. Please make sure that you are keeping yourself up-to-date to prepare yourself for starting college! And please refer to the items below so you know what to do after you have received your F-1 immigration document (called an I-20):
Wabash College International Center
Please direct any questions or concerns to: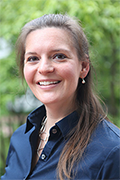 AMY R. WEIR
Director of International Programs
Email: weira@wabash.edu
Phone: 765-361-6078
Office Hours:
8:00 A.M. – 5.00 P.M., Monday – Friday
Location:
The International Center,
512 W Wabash Avenue.