There are many things to remember and do as an F-1 international student, and the International Center is here to help with advice that's specific to your needs!
Please click on the headings below to learn more about those topics. Of course, if you need further guidance, Amy Weir, the Director of International Programs, is available to assist and to answer your questions.
Insurance, Tax, Finances & Resources
Community Friends Host Program
Wabash College International Center
Please direct any questions or concerns to: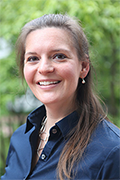 AMY R. WEIR
Director of International Programs
Email: weira@wabash.edu
Phone: 765-361-6078
Office Hours:
8:00 A.M. – 5.00 P.M., Monday – Friday
Location:
The International Center,
512 W Wabash Avenue.