Business Office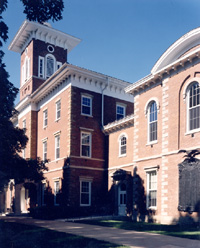 The Wabash College Business Office is located in Room 105 of Center Hall. Contact us:
Wabash College Business Office
301 W. Wabash Avenue
P. O. Box 352
Crawfordsville, IN 47933-0352
Phone: (765) 361-6326
Fax: (765) 361-6433
Email: businessoffice@wabash.edu
Business Office Reminders
To PAY ONLINE, click here
Fall Semester Tuition invoices will be available online, and will be mailed to home address on June 1, 2016. Payment is due July 15, 2016.
Parents and Students: View your TUITION INVOICE online at: https://webservice.wabash.edu/student
1098T FAQs: Click here