The Department of Education's student loan forebearance program is ending.
On September 1, 2023, interest resumes, and payments will be due beginning October 2023.
Learn how to prepare for student loan repayment by using the Student Loan Repayment Toolkit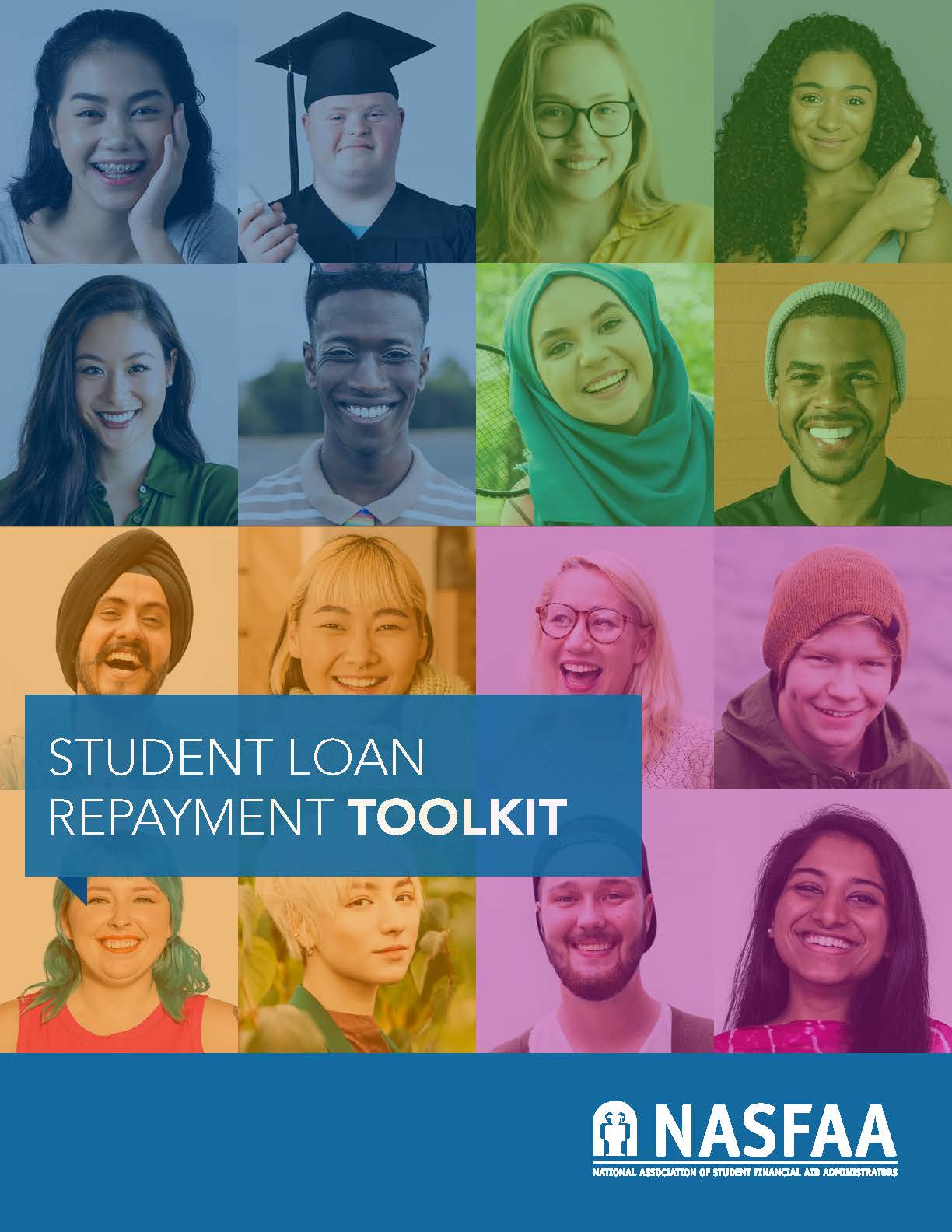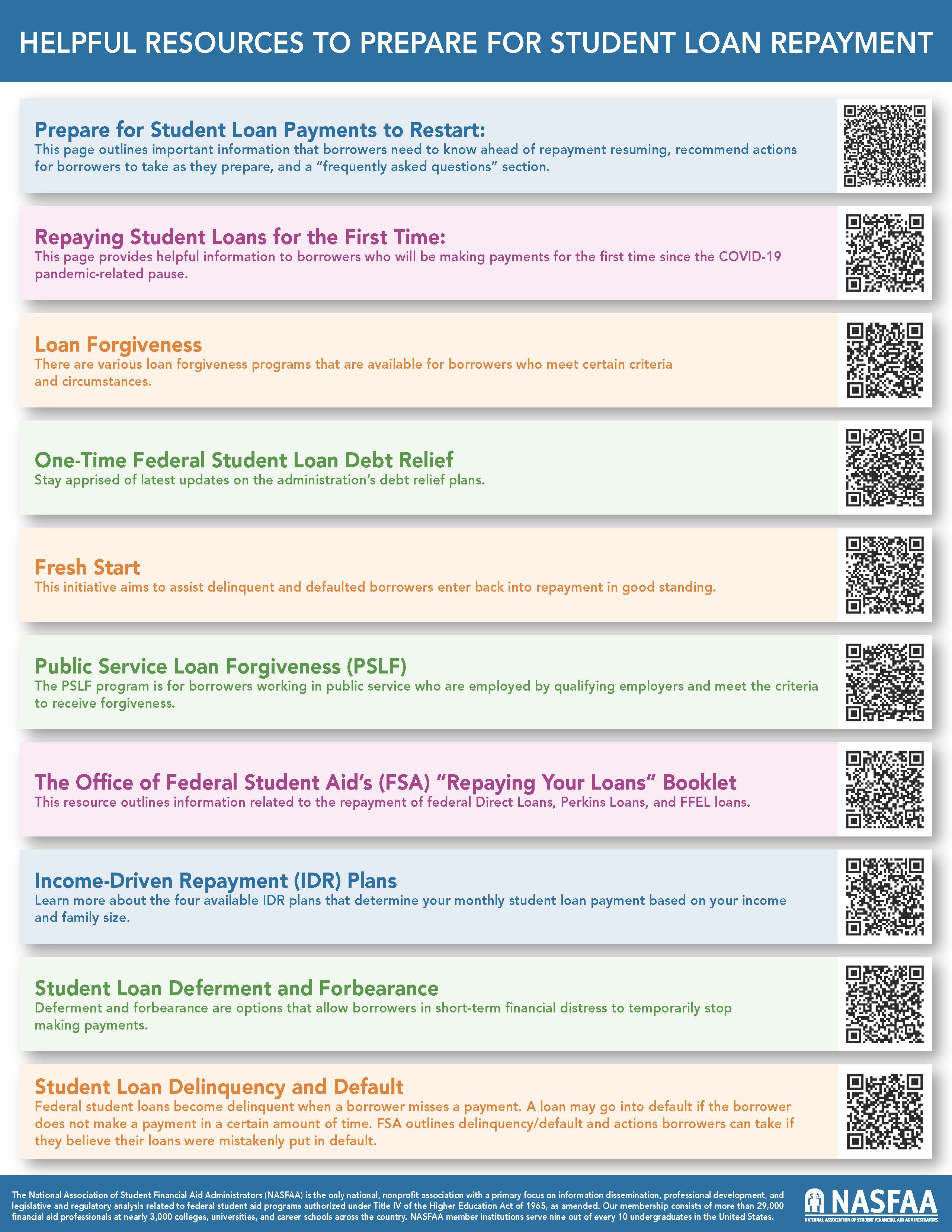 ---
After you graduate, leave school, or drop below half-time enrollment, you have a period of time before you have to begin repayment*. Federal Direct Student Loans have a six month "grace period". *For private loans, consult your loan paperwork or ask your loan lender about the grace period for your specific loan.
Exit Counseling
All student borrowers must complete Exit Counseling prior to graduation or leaving Wabash. Exit Counseling details information about your repayment. Student loans are real loans and there are serious consequences for not making your full loan payment on time. Through this counseling session you will learn about how to repay your loans, consolidation options, and the importance of communicating with your lender(s).
Get Your Loan Information
To ensure that you are making your payments on time, and to the right lender(s), you need to know what loans you have borrowed. If you have questions about who holds your loans, visit Federal Student Aid. The U.S. Department of Education provides a great tool for loan borrowers to better understand your repayment options. The Loan Simulator is a great way to get an idea of how much your monthly loan payments may be based on how much you borrowed.
Loan Consolidation
A Consolidation Loan allows you to combine all of your federal student loans into a single loan. Consolidation loans have a fixed interest rate based on the weighted average of the interest rates of the loans being consolidated. Consolidation for student loans is only available after the student is no longer enrolled. Keep in mind that although consolidation can simplify loan repayment and lower your monthly payment, it can significantly increase the total cost of repaying your loans. Use this Consolidation Checklist to help you make the decision. To obtain information on, or to apply for a consolidation loan, contact 1-800-557-7392 or visit here.
Repayment
If you're having trouble repaying your loans, contact your lender(s) immediately. Your lender can work with you to determine what alternative payment options you may be eligible for.
Wabash has partnered with Ascendium Education Solutions® to assist borrowers with managing loan repayment.
Need Student Loan
Repayment Help?
Our partner, Ascendium Education Solutions®, can help you transition to repayment.
No cost to you!
Insight on your payment options
Student Loan Success Center™
(833) 707-1220
Mon-Fri, 8 AM to 4:30 PM CST
Default
If you default, it means you failed to make payments on your student loan according to the terms of your promissory note, the binding legal document you signed at the time you took out your loan. Action can be taken to recover the money you owe. Here are some consequences of default:
National credit bureaus can be notified of your default, which will harm your credit rating.
You would be ineligible for additional federal student aid if you decided to return to school.
Loan payments can be deducted from your paycheck.
State and federal income tax refunds can be withheld and applied toward the amount you owe.
Late fees and collection costs will be added to the amount you owe.
You can be sued.
FIND OPTIONS HERE ABOUT GETTING HELP WITH YOUR DEFAULTED LOAN