---
The CIBE allows Wabash students from all majors and minors to participate in real-world projects with businesses and non-profits to enhance their liberal arts educations with professional skills that will serve them well in any career path.
---
CIBE Innovation Consultants
Innovation Consultants work with our client partners in real businesses, including start-ups, non-profit organizations, government offices, and established businesses. Students in the Innovation Consultants Program represent nearly every major and minor, fraternity and living unit, and athletics team on campus. We put the diverse backgrounds and experiences of our consultants to work in scenarios where they will practice what they are learning in their studies at Wabash to gain valuable business skills, and simultaneously gain professional connections and mentors with alumni and friends of the college.
Innovation Consultants are paid through the Wabash student employment program hourly for their work. They will have the opportunity to earn promotions and raises, participate in performance evaluations, and gain experience leading teams and managing their peers. In addition to the work consultants do in their engagement projects for their clients, they will work closely with CIBE staff in developing leadership, communication, conflict resolution, and other professional skills that will prepare the for their work after Wabash.
---
Monthly Workshops
Each month Innovation Consultants participate in workshops on topics around business, innovation, and entrepreneurship. In 2022-2023, we'll hear from several of our own Wabash alumni and friends of the college, many of which are also involved in the CIBE as guest presenters during the Business Innovation Program (BIP), client-partners, or internship hosts.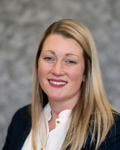 Cassie Hagan
Director for Professional Development and the Center for Innovation, Business, and Entrepreneurship
cibe@wabash.edu



Bryan Biddle
Program Manager
Center for Innovation, Business, and Entrepreneursip
cibe@wabash.edu
---