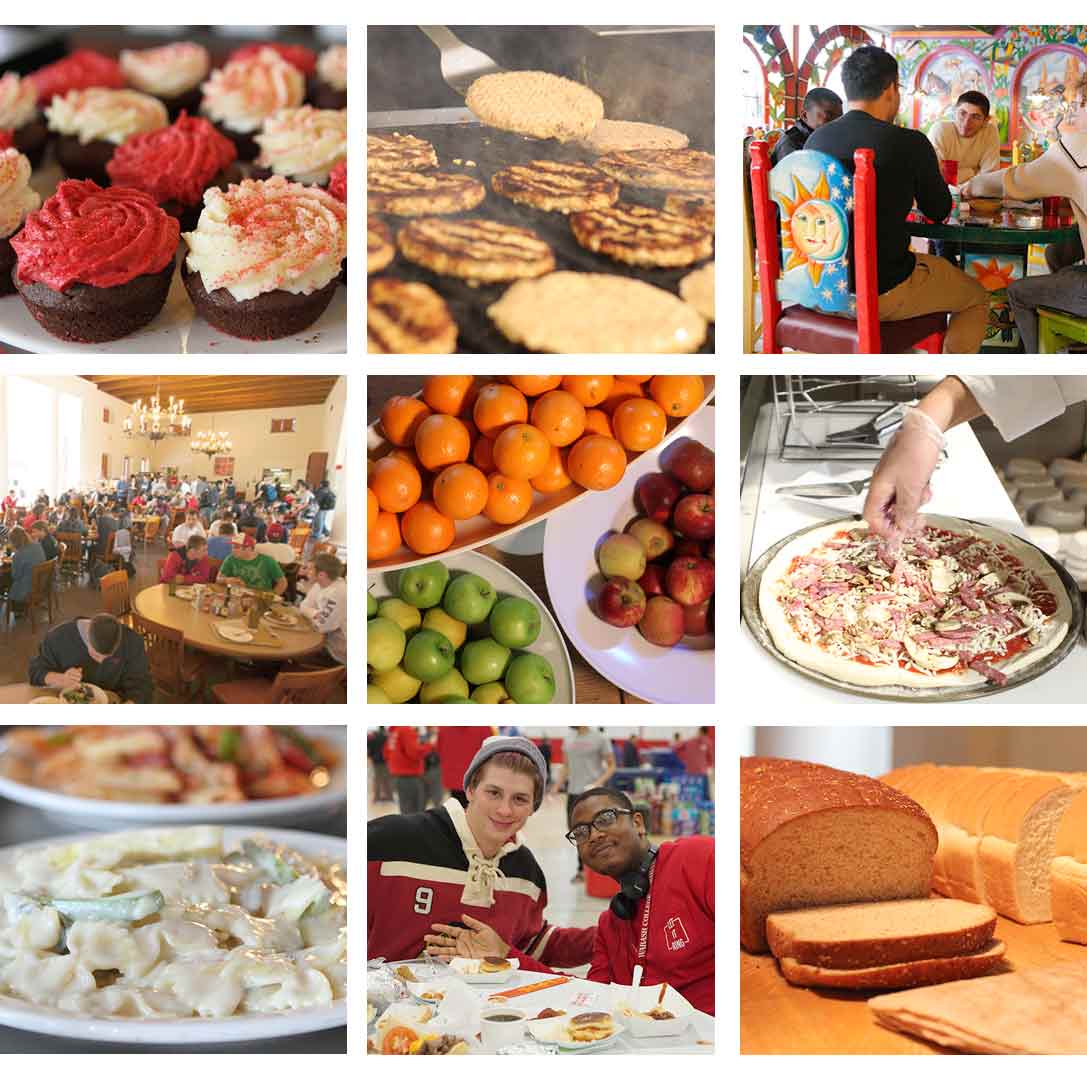 How much do we love food at Wabash College? Classes aren't scheduled from noon to 1 p.m. to make sure all students have the opportunity to eat lunch.
Students in fraternities have independent kitchens in their houses, which are operated by personal chefs. For students who live in independent housing, the Sparks Center offers multiple buffet lines of fresh food options, a large salad bar, and even an ice cream station. Whether you eat with your brothers in your fraternity or under chandeliers inside Sparks' "Great Hall," you will find continued classroom discussions and boisterous laughter.
Enjoy even more campus options at the Scarlet Inn, where you sit amongst Wabash memories while eating an amazing hamburger. Or head over to Wally's, where you watch our Little Giants sports teams while enjoying fine-dining menu items inside the new pub-style restaurant located in the Sparks Center. Grab a cup of coffee or an iced latte while you study in Lilly Library at our very own 1832 Brew.
If you want to venture off campus, there is a restaurant for every craving. Try China Inn, Little Mexico, Barefoot Burger, Maxine's on Green, Valentino Italian Cuisine, or Francis and Mount — all original to Crawfordsville and within walking distance!