Wabash College Counseling Center
on the lower level of the chapel

Counseling Staff: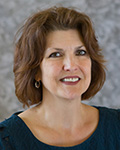 Services:
The Wabash College counseling center provides brief, solution-focused therapy during the academic school year. It is not intended for long term therapy when classes are not in session
Professional, confidential counseling by licensed therapists for Wabash College students, their dependents, if any, and the college teaching assistants. Consultation for student organizations and student leaders. Consultants to faculty and staff on general student mental health issues.
There is no additional cost to students; no collection of insurance information; and no session limits
Appointments
By Appointment Only
Spring 2021: Counseling sessions will be conducted remotely through Zoom for Healthcare
Contact counseling@wabash.edu or call: 765-361-5592 to make an appointment.
Watch for updates and mental health tips on our Instragram page and Tuesday morning email updates
Follow us at: wabashcounseling
Some reasons Wabash students come to the Counseling Center:
Anxiety
Increased emotional regulation skills: example: anger management
Grief and loss
Gambling problems
Substance Use Disorders
Develop and improve resiliency, communication and conflict-resolution skills
Relationship challenges with friends, family, roommates, or intimate partners
Motivation problems
Depression
sexual compulsions
Sexual orientation or gender identity
Concerns about a friend
Eating disorders
Life transitions
---
---
Emergencies
For situations with an immediate risk of harm to self or others,
CALL 911 before contacting Counseling Center Staff!
After Hours Numbers
Fire, Police, Emergency Medical Service (Ambulance)
911
Wabash College-Campus Security 24/7
765-361-6000
Suicide Prevention and Crisis Resources
Valle Vista Health Systems (Greenwood)
1-800-447-1348.
Suicide/emergency assessment; free, in-person assessments; available inpatient and outpatient mental health and care and area referrals
National Suicide Prevention Lifeline 1-800-273-TALK (8255) suicidepreventionlifeline.org
Crisis Text Line: Text HOME to: 741741
Crisis Text Line for persons of color: Text STEVE to 741741
Suicide Prevention Hotline
800-SUICIDE (784-2433).
(TIP: Be patient, this is a National Hotline that is referred to a local call center.) The caller will speak with a referral specialist, with a possibility of a referral to a local facility or providers.
Indiana 211 https://in211.communityos.org/about-us
About Indiana 211
Indiana 211 is a free service that connects Hoosiers with help and answers from thousands of health and human service agencies and resources right in their local communities - quickly, easily, and confidentially. We use statistical data (not personally identifiable information) from calls, texts and web visits to help shed light on the nature of social needs in Indiana for decision-makers and government across the state.
As an independent 501c(3) organization, we provide free, unbiased and confidential referrals to the best resources for specific needs.
We have an experienced, responsive and compassionate team of Community Navigators who are skilled at actively listening and identifying needs and providing referrals that best meet those needs.
Our Community Navigators receive 80+ hours of on-the-job- training.
We respond to calls quickly, with an average speed of answer of less than 50 seconds
Other Mental Health Resources
Wellness Tools:
Wellness Workbook/Guide from SAMHSA
Making Connections:
How to Make Friends in College, a Comprehensive Guide
Information and resources for and about the LGBTQ+ community
Human Rights Campaign info on Coming Out
Substance Use and Misuse:
Resource link for self-assessment resources: Anxiety, Depression, Bipolar Disorder, Psychosis, PTSD; Alcohol and other substances; and Gambling
Screening Tools for Alcohol and Drug Use:
Depression:
Anxiety:
Eating Disorders:
Supporting Emotional Health, from before to during college career
American Psychiatric Association and Jed Foundation
Sexually Transmitted Diseases: