Many young men may not consider Wabash because it's a liberal arts college in a small town. But once they look closer, they realize that Wabash offers an incredible, hands-on educational experience with strong student support services and the nation's top-ranked Alumni Network. Add to that the Malcolm X Institute of Black Studies, a vibrant fine arts program, and championship athletics, and you can see why these young men chose Wabash.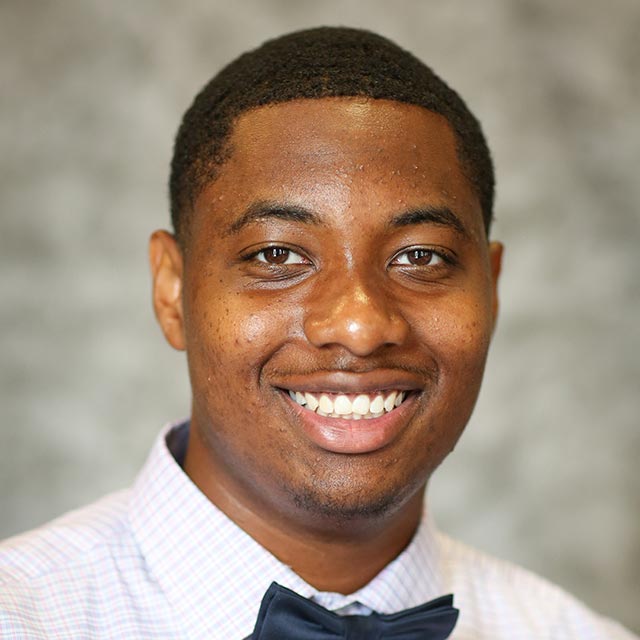 Allen Johnson '23
I went through the MXIBS Associateship Program because I wanted to get to know guys outside of class. There are guys on campus I would never have met - or be close to - if we hadn't gone through the program together. When you learn the history, it changes your perception about who Malcolm X was. And it's changed what I see as my purpose in life.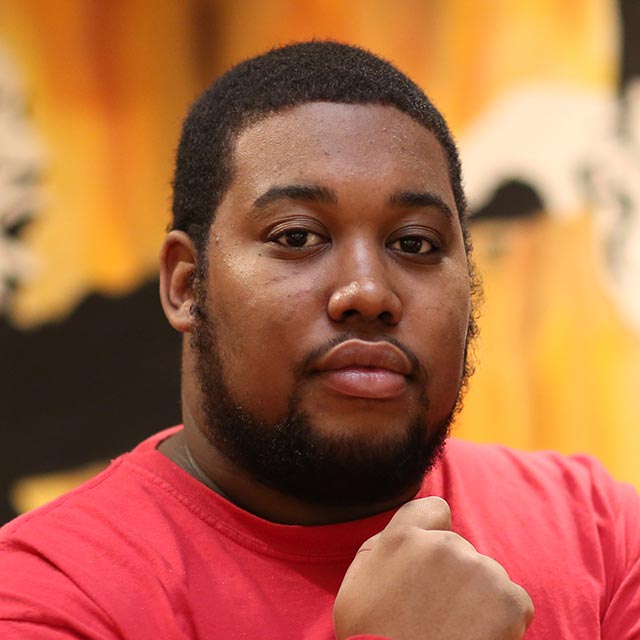 Kevin Griffen '18
I first heard about Wabash through an alum involved with the Center for Leadership Development in Indianapolis. Then, before my senior year of high school, I participated in Opportunities to Learn About Business (OLAB) and was hooked after that summer. Now that I'm an alum, I can better appreciate the excellent education I received. And the alumni network and career center gave me exactly what I needed to prepare for a successful career.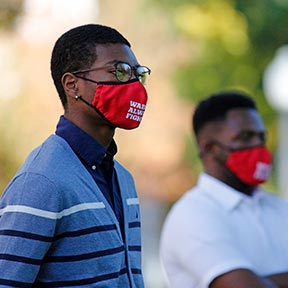 Malik Barnes '23
I really appreciate the challenge of the classroom at Wabash. Professors will go from student to student, and the challenges are very different based on each student. I like the fact that faculty will meet you where you are and they will support you every step of the way - at night, on the weekends, etc. You hear that, "When you go to college, they're not going to baby you or hold your hand." But at Wabash, they really do support you.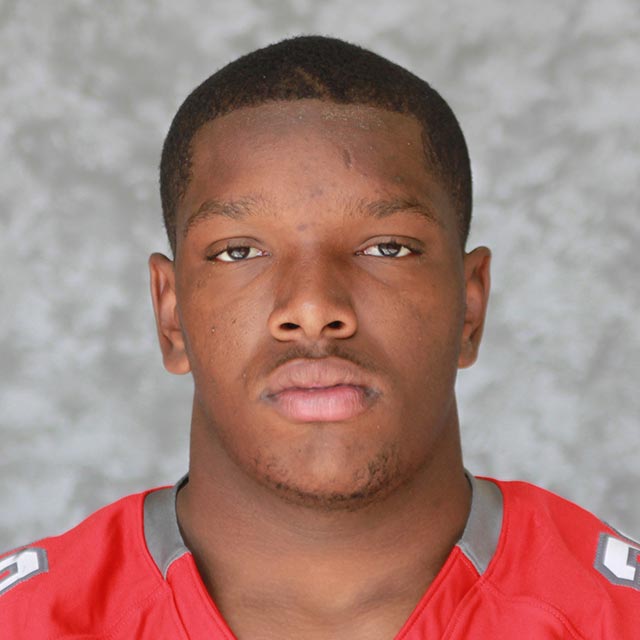 Isaiah Campbell '21
I first heard about Wabash from Dallas Pitts '19, who was a current Wabash student when I was a senior in high school. It was pretty late in my senior year when I made the decision to come to Wabash. I don't know why I kept pushing it off because I knew this is where I needed to be for my personal development, but the all-male thing was still an issue. But I chose to come here because I knew I could make an immediate impact on the football team, along with the financial aid I received and knowing Wabash would give me the opportunity to change my family's life.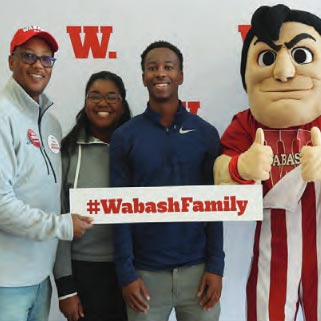 Chris French '23
Both of my parents helped me with my college decision, but my dad did not like Wabash at all and wouldn't even come with me on my first two visits. We had to drag him out of the house the third time. He wasn't giving this place a chance - he wanted me to go to Purdue and join the Black fraternity he was in. We had to show him the benefits and the diversity here on campus. We had no clue there was a Malcolm X Institute of Black Studies here, but once my dad found out about what it could do for me, he fell in love with it. Now he loves Wabash and wears Wabash gear all the time, brags to people that his son goes there.
I've stayed here because of everything I've put into Wabash. I use Wabash as Wabash uses me. It's not one-sided; it's not me just paying tuition. Every day I try to find something that will benefit me - a class, an opportunity, a connection. Growth, job opportunities, new friendship - there's a lot to be gained from Wabash and I'm just a year and a half in and there's a lot more growth still to come.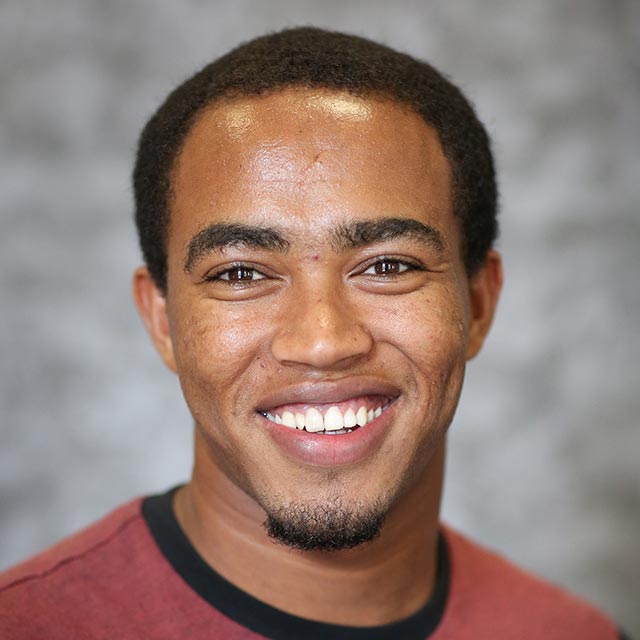 Shewafarahu Gared '23
I went to the MXIBS call-out with a friend just to be with other guys and we decided to join the Associate Program. Learning about the success of African American men at Wabash gave me a plan - gave me a plan for how I want to get through Wabash. I look at the successful Wabash alumni and I want to be one of those people - doing great things after college. When I think about what I can get out of Wabash, I look at those who have gone before. It's challenging, but with a promise that you will be better for it.
People say that the MXI is a place for Black students go when they are tired of White people. That narrative has to change. The MXI is an inclusive place. It celebrates African American history and culture, but it is an inclusive place for everyone. People need to know the true history of Malcolm X to change the narrative.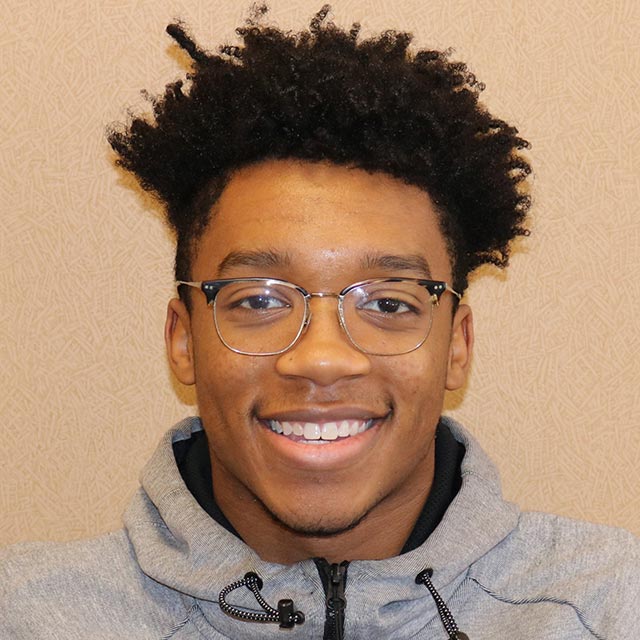 Jordan Thomas '24
I have friends from high school who attend Wabash, which is what initially got my attention, but I was also recruited by the football and track coaches. There are many reasons why I chose to come here, like the great financial aid, closeness to my home, the brotherhood we form with fellow students, and how Wabash sets you up for a successful life. At the beginning of my college search, I wanted to go out of state and be a part of a big school because I've attended small schools my whole life. But my family, friends, coaches, and teachers encouraged me to not miss out on the great opportunities Wabash has to offer. Now that I'm here, it feels like home and everything everyone told me about Wabash is true - about academics, athletics, and the social life. Although this year is not normal because of the virus, I am still having a great time. To me, that is a great sign because once the virus passes over, that means everything is just going to be even better!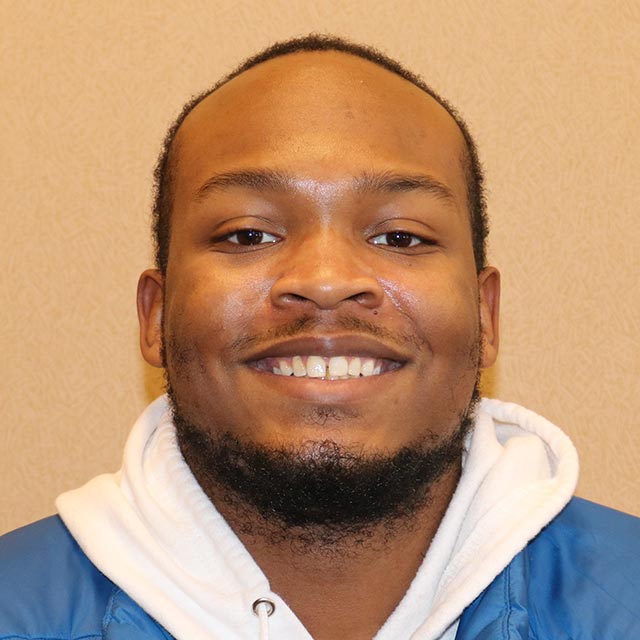 Malcolm Lang '21
If I were to sum up my experience at Wabash in a few words, I would say, "Wabash prepares you to be a better man going out." And the structure of the place drives that; how big we are on camaraderie and excellence in every way - athletics, academics, everything. We pride ourselves on encouraging each other to be the best versions of ourselves, and coming with that are hard work and accountability to each other and to ourselves. We get through Wabash because of the brotherhood with fellow students, as well as our mentors and the faculty who support us. The encouragement I get from the people around me is the reason I've stuck it out.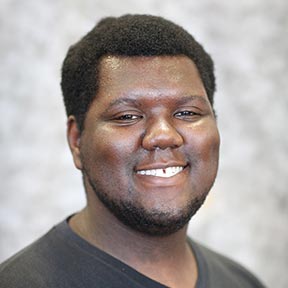 James Love '22
One of the main reasons I went through the MXIBS Associate Program is because I knew it would be worth it to be part of something bigger than myself. It linked me to the movement - from Malcolm X to present. My uncle and cousin both went to Wabash before me, so there was a legacy to uphold. In my heart I wanted to find out why the MXIBS was so important to them. And what I found out is that it's so much bigger than any of us. This is a way to be part of a group of Black men in America who are defying stereotypes, showing what success can look like.
One misconception about the MXIBS is that it's only for Black students. We are meant for everybody. We're not just a building or classroom. We're not just a club for Black students. We're an institution that stands for equality, freedom to be who we are, letting us become who we were meant to be not what society thinks. Anybody can join. The MXI is a beacon of hope that you are accepted no matter your skin color or walk of life - you have a place and you are welcome with whatever skills you bring to the table. You are appreciated.