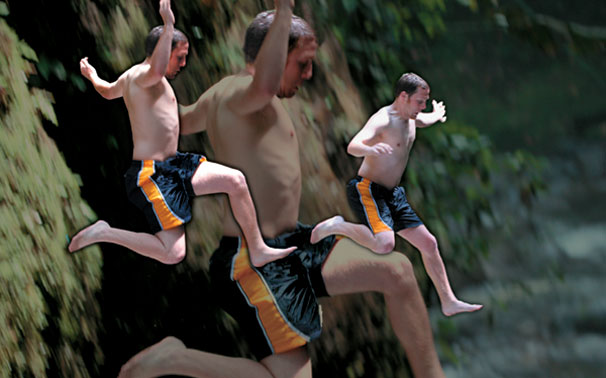 In 10 years and 38 issues, WM has carried the words and stories of hundreds in the Wabash Community. Here we revisit some of those men to see how their dreams have fared, their lives have changed, and how they are living humanely in a difficult world.
Healing Creatures
How do we heal? How, after loss, do we come back to ourselves, or what is left of our old selves, and what has taken root of the new?
Marc Hudson
Aftermath
In October 2001, the view was Ground Zero - 16 acres of death in the heart of New York City
Dan DeGryse '86
Our Best Chance For Freedom
Asharaf Haidari '01 has become a leading voice in the United States for the new Afghan government.

A Role From God
Pat Beidelman '94
Teachable Moments
Faculty and Staff Highlights From the Past 10 Years

Wabash Voices

Online Extras