Yenching Scholarship, 2023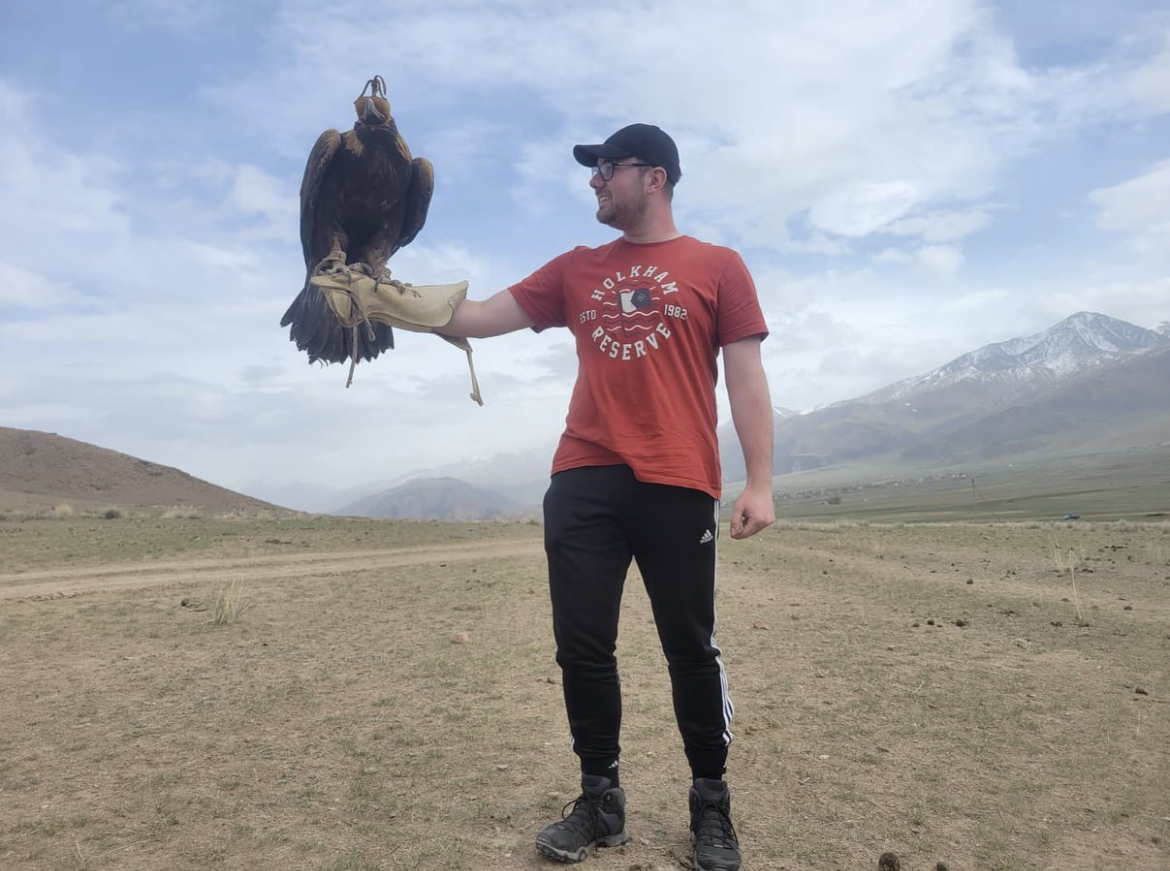 Benjamin Bullock '23 has been named a recipient of a Yenching Scholarship. He is the first Wabash student to be named a Yenching Scholar. A native of Stourbridge, England, Ben earned the two-year fellowship from the Yenching Academy of Peking University, which brings together young scholars who have demonstrated a talent for leadership and innovation. During his two-year award, he will pursue a master's degree in the China Studies and will produce a thesis. His research focus will be the Chinese Trotskyists and the underground labor movement of the period 1929-1932.
A History and Humanities (Asian Studies) double major with a minor in music, Ben is currently the sports editor of The Bachelor. He also provided play-by-play commentary for the soccer team's livestreams, serves as a writing consultant in the Wabash Writing Center, and is a member of the Wabash Glee Club.
Ben studied Russian in Vladivostok, Russia, and Bishkek, Kyrgyzstan in the Spring of 2022. That summer he also studied in Latvia through the G. Michael Dill '71 Fund. Ben is excited to be able to add China to his list of international study destinations.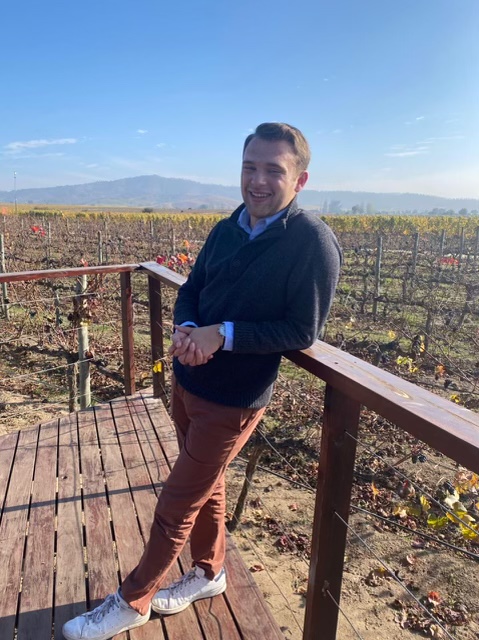 Cooper Smith, from Sellersburg, Indiana, is a History and Political Science double major. He has worked with the Innocence Project of Florida on cases of wrongful conviction, traveling to prisons to interview clients and investigate cases. He has also worked on criminal record expungements and unemployment insurance cases with the Legal Aid Society of Louisville, Kentucky. Cooper is currently the Editor-in-Chief of The Bachelor, is a Consultant and Writing Fellow in the Wabash College Writing Center, and is a Presidential Fellow with the Center for the Study of the Presidency and Congress, where he is researching how the Reconstruction Congress checks an obstructionist judiciary. As a Marshall Scholar, Cooper will apply for a place at the University of St Andrews for a MLitt degree in Legal and Constitutional Studies and then University College London for an MSc degree in Democracy and Comparative Politics before returning back to the US to attend Yale Law School.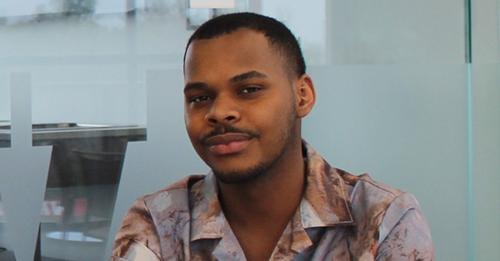 CHASE BREAUX '24, already both a Gilman Scholar and a Point Foundation Scholar, was named one of 100 recipients in the inaugural Obama Voyager Scholarship competition. The award provides numerous benefits, including $50,000 towards undergraduate education costs, $10,000 towards an individually-designed summer travel experience, leadership development programming, and 10 years' worth of annual travel stipends. The program's aim is to identify and support promising young leaders and future public servants.
Cooper Smith '23
A native of Sellersburg, Indiana, Cooper E. Smith is the eighth Truman Scholarship winner from Wabash College and the first since Timothy Flowers in 2005.

The Harry S. Truman Scholarship Foundation seeks to identify and support the most promising rising "agents of change" in society - those deeply passionate students who are engaged and committed to addressing pressing issues through public service - by "identifying aspiring leaders at an important inflection point in their development - when they are college juniors - and recognize and reward their commitments to careers in public service."
Truman Scholarship winners come from many academic backgrounds and may hold a vision for change in any area of local, state, national or international society. Smith's focus is on the intersection of criminal justice reform and economic justice. Smith has served internships with the Legal Aid Society of Louisville, Kentucky, the Innocence Project of Florida, and the Office of the Indiana Attorney General.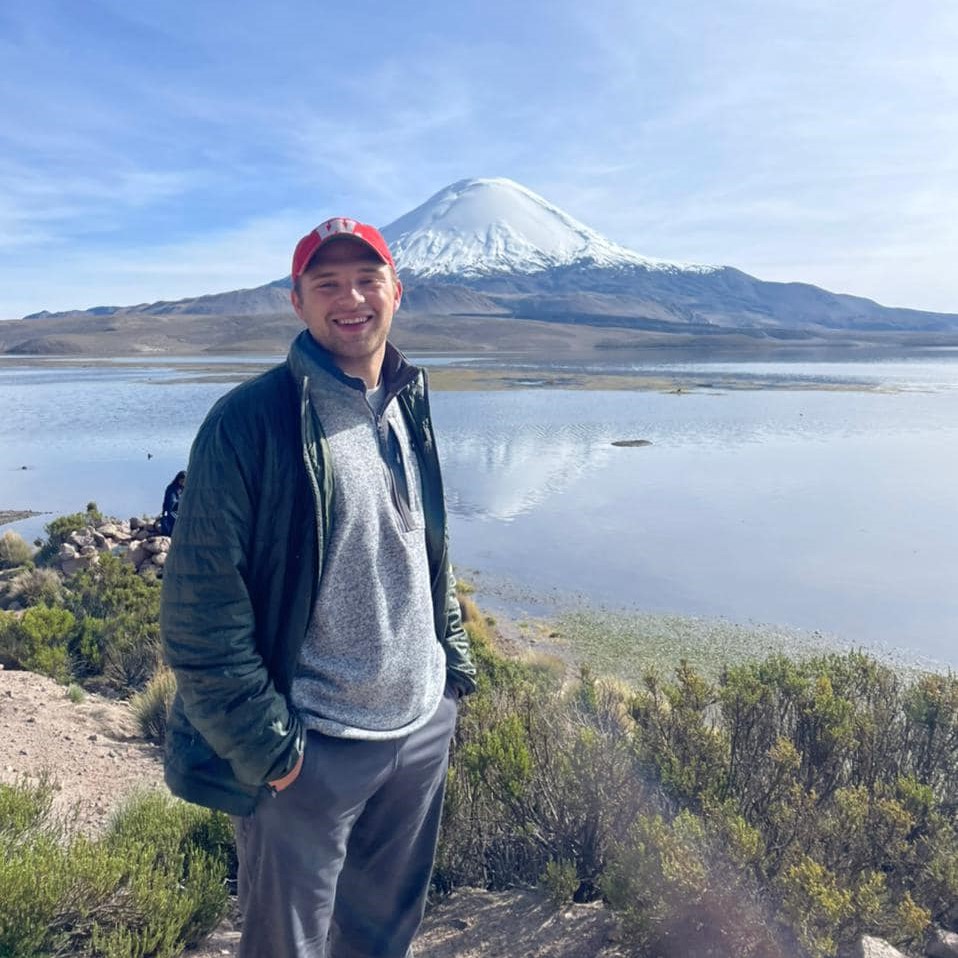 Jacob Burnett '15
Jacob Burnett, a native of Mishawaka, IN., learned on November 22nd, 2014, that he was one of 32 students in the nation to be named a Rhodes Scholar. The 32 winners are selected from a pool of 877 candidates. "When you think about winning, the odds are so crazy," Burnett said. "Without the support of some people you don't even want to apply. You go to the reception, you're in a room with some of most accomplished people in the country, and you wonder, 'Why would they ever choose me?'" Jacob is working toward two master's degrees at Oxford, beginning in the fall of 2015.
"He's a classic Rhodes story, drawing on his own background to forge a deep social commitment to justice," said Professor of History Dr. Stephen Morillo.
"He is motivated by an exceptionally deep-seated empathy and a desire to use his intellect, insight, passion and drive to work with those who are disenfranchised, underrepresented, powerless, and discriminated against, in order to better their lives," said Graduate Fellowship Advisor Susan Albrecht.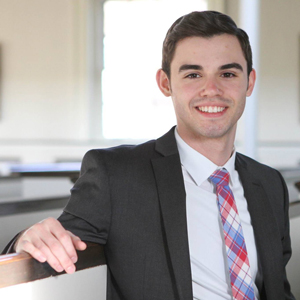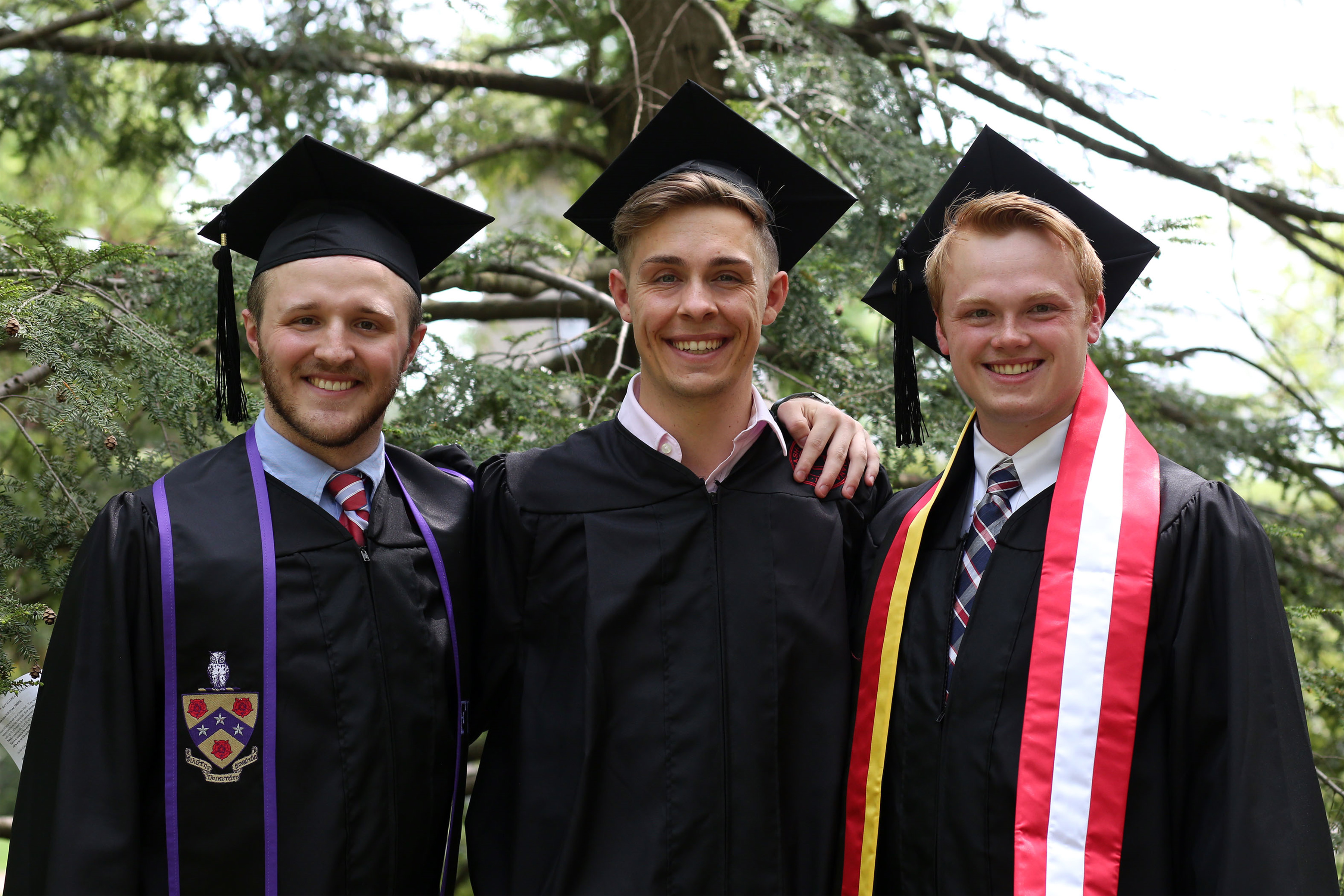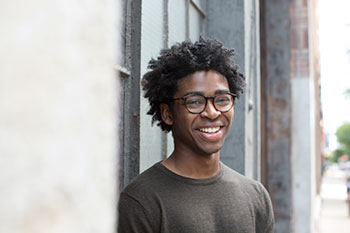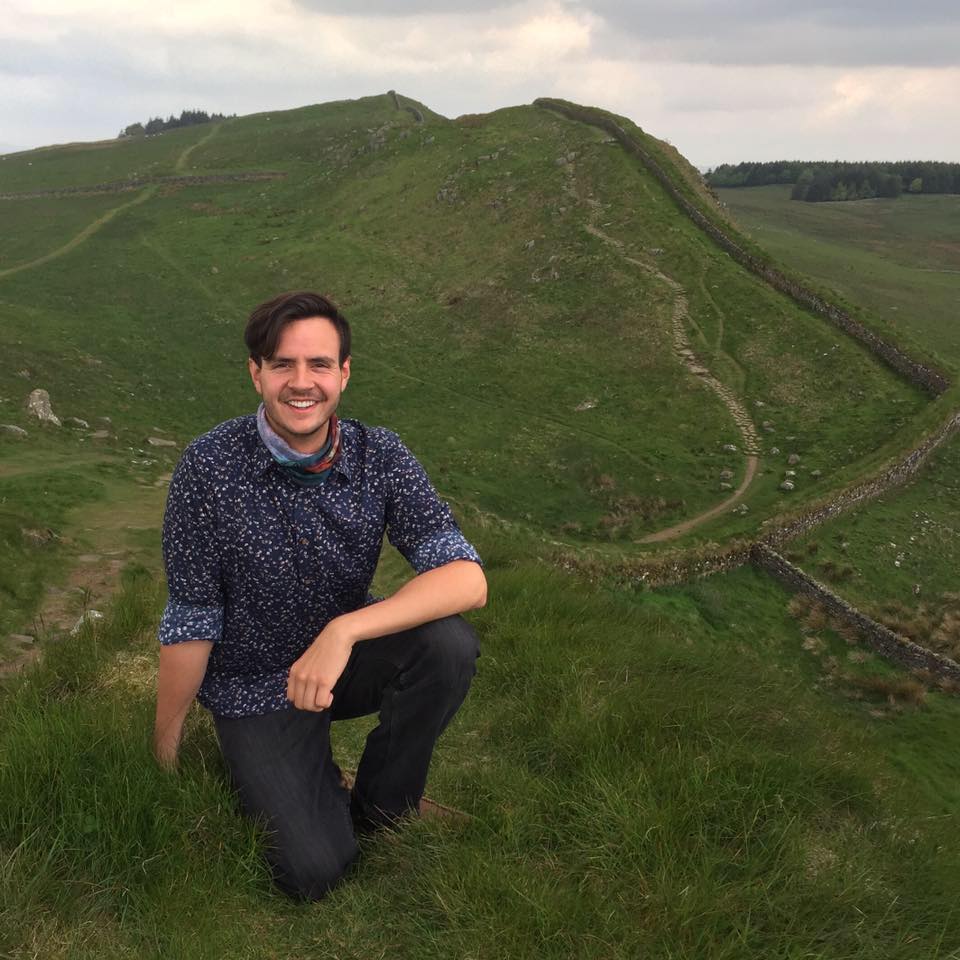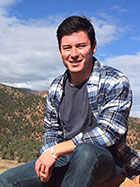 Top photo, L-R: Taylor King (USTA Austria), Marcus Hoekstra (Fulbright Spain ETA), Joey Dierdorf (Fulbright Germany ETA)
Bottom, L-R: Immanuel Mitchell-Sodipe (Fulbright Paraguay ETA), Aren Peterson (Fulbright Germany ETA), Michael Lumpkin (Fulbright Mexico ETA)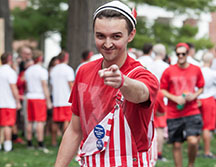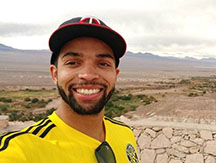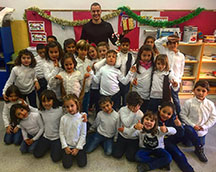 Austin Dukes
Dukes, from Kokomo, IN, elected to put medical school on hold for a year to have this experience in La Rioja, Spain. The Spanish major developed a love for working with children while working as a counselor at a camp for children with illnesses, disabilities, and other challenges. Recently, Dukes said he has been strongly influenced through his work at the Montgomery County Free Clinic, where he used his Spanish-speaking abilities to serve as an interpreter between Spanish-speaking patients and the clinic's care providers.
"These two experiences represent the fuels for my two greatest passions: working with children and utilizing my Spanish abilities to assist others," Dukes said. "As I look to continue working with children and expanding my medically-relevant Spanish vocabulary, I cannot imagine a better opportunity to use and improve these skills than the Fulbright ETA program."
Stephan Jones
Jones, a native of Indianapolis, has had a passion for changing perceptions of Americans in Spanish-speaking countries since he studied abroad in Valparaíso, Chile. While he was there, Jones expressed his willingness to speak Spanish, even to Chileans who spoke English.
"I started to think that Americans, especially college students, have a gained a bad reputation," Jones said. "This realization is the reason that I began to think about applying for an ETA Grant in a Spanish-speaking country. I think that immersing myself into the student's culture and showing them my willingness to learn about them and their culture will spark an interest in the United States. I believe that successful immersion into the culture will lead to an organic exchange of culture. One could say that I would become an ambassador of the rich cultural diversity of the United States of America."
Alex Waters
Waters, from Troutdale, OR, has been teaching English through the Cultural Ambassadors program in Murcia, Spain, since graduating as a biology major in May 2016. It was during his time studying abroad in Belize that the aspiring orthopedic surgeon decided to take time between graduating and medical school to travel and develop "as a citizen of the world."
"I want to broaden my cultural horizons while also answering my call to help others. I want to learn more about other people, their history, and their traditions. I believe that the Fulbright will provide me with the opportunity to truly make a difference in the health of people living in the country and my own research."
Waters' research involves studying cancer-induced bone disease at the Norwegian University of Science and Technology in Trondheim, which he says will provide him the opportunity to familiarize himself with the area of medicine he plans to study.
Daniel Craig
A double major in mathematics and German who graduated cum laude, Daniel Craig served as a math tutor, created an extreme sports club on campus, and helped to connect budding musical artists with opportunities to play for the Wabash student body. Additionally, his outreach efforts included work with refugees in an orphanage in Southeast Asia and as a kindergarten teaching assistant while studying abroad at the University of Heidelberg in 2015.
"He has strong German language skills, a bit of experience teaching, tutoring, and working in educational environments, and is interested in being a cultural ambassador and building bridges," said Susan Albrecht, the Graduate Fellowship Advisor at Wabash College. "He has a very strong interest in community service and doing what he can to assist others."
Craig '16, a native of Morristown, IN, was awarded the teaching grant and will be in Bayern during his tenure. Craig's participation in the Fulbright English Teaching Assistant (ETA) program benefits him in a career in philanthropy, specifically building communities through education and non-profit endeavors.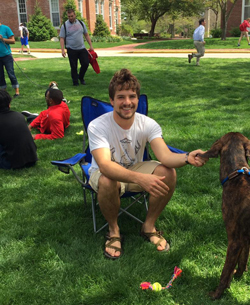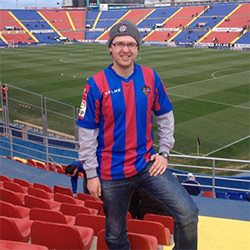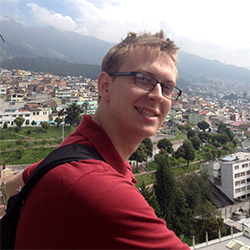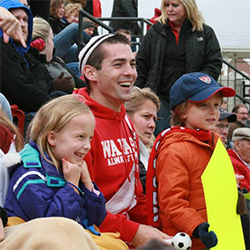 Ben Finley
Ben Finley, a native of Westfield, IN, was awarded a Fulbright teaching grant and will be based in Argentina educating college-aged students seeking teaching licenses. His educational experience in Argentina will give him a greater fluency in the Spanish language and allows him to further his interest in literature and teaching. It's an opportunity to pursue a passion for education in an immersive experience.
David Gunderman
David Gunderman, from Zionsville, IN, will be based in Germany educating high school-aged students. Teaching figures prominently in Gunderman's plans, as he will enter graduate school following his Fulbright stint. "Teaching is going to be a huge part of my career, and I need practice teaching in every context. I love teaching and spending time with students," Gunderman said. "My teachers have had a huge impact on me, especially my German teachers. That's one of the reasons I want to give back to the German community."
Patrick Rezek
Patrick Rezek, who hails from Indianapolis, IN, will be based in Wroclaw, Poland working with university students. He hopes the small classrooms and hands-on learning environments in the country will help him build relationships quickly. Additionally, Rezek intends to observe the Polish educational system, specifically looking at the unique and rigorous admissions process into public and private universities, as part of his supplemental research project.
Adam Barnes '14
Adam Barnes '14, a native of Bradford, Pa., will be based in Madrid, educating high school students. Barnes is delaying admission to medical school to take part in the Fulbright ETA program. His educational experience in Spain will give him a greater fluency in the Spanish language and improve his knowledge of socialized medicine.
Sebestian Garren '14
Sebestian Garren '14, a native of St. Louis, Mo., was awarded the study/research grant and plans to enroll this fall in a master's degree program in Learning, Learning Environments and Education Systems (LLEES). Educational policy has long been a focus for Garren and he selected Finland for postgraduate study because it has one of the finest educational systems in the world.
Patrick Stroud '14
Patrick Stroud '14, who is from Noblesville, Ind., was awarded a teaching assistantship and will be based in Madrid, instructing secondary school-aged students (12-16). Stroud's participation in the Fulbright ETA program will test his theories on education and re-energizing the classroom.
Kaz Koehring '18
Kasimir "Kaz" Koehring '18, a Rhetoric and Humanities major will study in Shanghai, China, and Christopher Roman '18, a Political Science major will study in Granada, Spain. Each received the Gilman Scholarship, an award up to $5,000 to apply towards their study abroad or internship program costs.
"I plan to immerse myself in Chinese language and culture when I'm studying abroad in Shanghai," said Koehring, a native of Hawaii who now lives in Indianapolis. "I've invested too much time and energy to not appreciate this experience in the fullest. I'm pursuing this opportunity because it will sharpen my Chinese language skills, take me to the next level of comprehension, and allow me to apply it to an international career."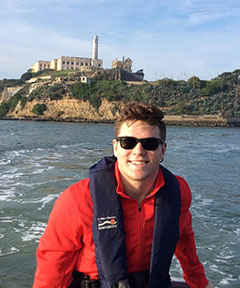 Christopher Roman '18
"Coming from a low income family, being a minority, and the first to go to college in my family, this will be my first time out of the country so it is a whole new experience," said Roman, a native of Philadelphia, PA. "I'm looking forward to meeting new people and developing my language skills."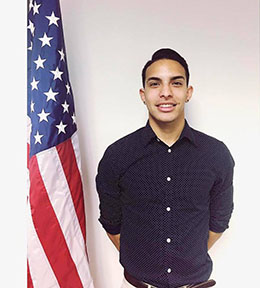 "I am certainly proud of the Wabash students who earned these highly competitive awards from the Gilman International Scholarship Program," said Dr. Scott E. Feller, Dean of the College. "Their success reflects both their own achievements as young scholars and the quality of our Wabash College study abroad program."
Run by the Institute of International Education, this nationally competitive award is given only to Pell Grant recipients. The entire purpose of the program is to encourage participation in study abroad programs for students who are studying in under-represented areas of the world and/or under-represented languages. The IIE seeks scholars who are first-generation college students, students of color, and/or students of limited financial means. Scholarship recipients have the opportunity to gain a better understanding of other cultures, countries, languages, and economies -- making them better prepared to assume leadership roles within government and the private sector.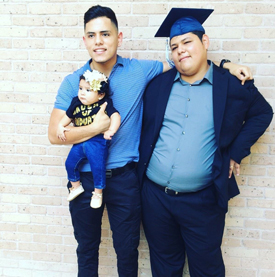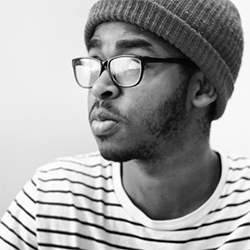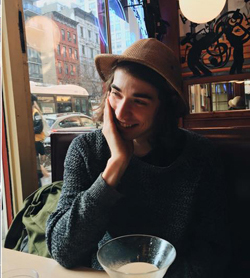 Rodolfo Solis
Rodolfo Solis, a Political Science and Spanish double-major, will study abroad in Valencia, Spain.
Immanuel Mitchell-Sodipe
Immanuel Mitchell-Sodipe, who is majoring in Philosophy and minoring in Political Science, will travel to Costa Rica, Guatemala and Nicaragua during his semester abroad.
Dominick Rivers
Dominick Rivers is an Art major with Theater minor, and he will be studying film in Prague, Czech Republic.
Daniel Thompson '17
Daniel Thompson '17 was Wabash College's first-ever recipient of a Gilman Scholarship. Daniel is a Political Science major, minoring in French Languages and Literature, who spent his semester studying abroad in Paris, France. Daniel is planning to pursue law school after his graduation.
Gilman Scholarships are awarded through a national competition and are reserved for students who are Federal Pell Grant recipients.
You can read more about Daniel here, in a blog post where he discussed his experiences, the summer before his Paris semester abroad, as an intern with the Legal Aid Society in Louisville, Kentucky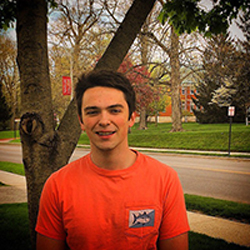 Jacob Surface
A Montgomery County native who was a Political Science major and Spanish minor, Jacob Surface was selected to deliver one of the two student addresses at the 2011 Wabash Commencement ceremony. Surface won a Thomas R. Pickering Foreign Affairs Fellowship, which he used to study at Indiana University's School of Public and Environmental Affairs. After receiving his master's degree, Jacob subsequently completed his first 2-year foreign service assignment in Papua New Guinea. After spending the summer of 2016 studying Arabic, he will depart in in the fall for his second 2-year foreign service stint, this time in Egypt.
You can read more about Jacob, from a point midway through his time at Wabash, here:
https://www.wabash.edu/magazine/index.cfm?news_id=7953