Three Wabash College seniors earned Fulbright Scholarships this spring and will study abroad in the near future as part of the prestigious fellowship program.
Adam Barnes and Patrick Stroud were selected as English Teaching Assistants (ETA) and both will be based in Spain, while Sebastian Garren was awarded a study/research grant to pursue postgraduate work in educational policy in Finland.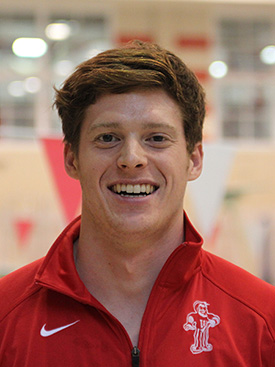 Barnes '14, a native of Bradford, Pa., will be based in Madrid educating high school students. Barnes is delaying admission to medical school to take part in the Fulbright ETA program. His educational experience in Spain will give him a greater fluency in the Spanish language and improve his knowledge of socialized medicine.
"Spain not only offers an opportunity to teach, but also to learn; one cannot happen without the other," said Barnes. Whether as a student or a teacher, the ETA program allows everyone to become advocates for his or her own education. The tools I plan to use will not only teach English, but also stimulate learning in all aspects of life. I want to leave my students attuned to cultural appreciation. I want them to enjoy learning English and to feel comfortable enough to use it in everyday life."
Further, Barnes, a double major in biology and Spanish with distinction on comprehensive exams in both, plans to participate in medical relief trips throughout the world to provide the services and attention that native Spanish speakers need.
"A Lilly Scholar and a top athlete, Adam has been above average since before he got here and will continue to be above average after he leaves," said Dr. Alexandra Hoerl, assistant professor of political science and Barnes' academic advisor. "That doesn't mean he hasn't grown in a number of ways. His embrace of things outside of the disciplines we associate with medicine and the way that he's worked those in with his interest in medicine in a really mature fashion have been fabulous to watch."
Garren '14, a native of St. Louis, Mo., was awarded the study/research grant and will enroll this fall in the master's degree program in Learning, Learning Environments and Education Systems (LLEES) at the University of Turku in Turku, Finland. Educational policy has long been a focus for Garren and he selected Finland for postgraduate study because it has one of the finest educational systems in the world.
"I've been interested in culture, history and education my whole life," said Garren. "I have been acutely aware that teachers and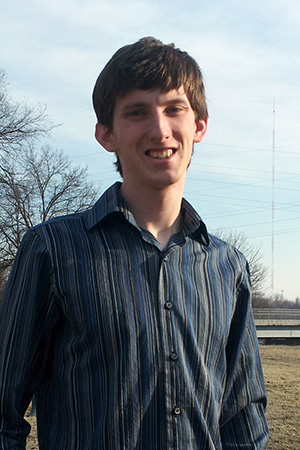 administrators form the environment around their students through the values they express and the policies they enact. My Fulbright work will explore the values and the rationale of Finnish educators that gives rise to their education policy and their instruction of students."
Garren's post-graduate research on Finnish education centers on three factors: what do administrators, teachers, and students tell each other about goals and rationales; what goals and rationales are simply understood through social cues; and how does this differ from American educational debate?
Eventually, Garren, a Latin major, hopes to involve himself in U.S. educational policy, both as an educator and an administrator. Once the Fulbright and two-year course of study are completed, he may seek a doctorate in education or public policy or seek a public school district policy position in his native Midwest.
"He will be a natural in the classroom because he is authentic," said Dr. Jeremy Hartnett, associate professor of classics. "He is a person of strong convictions. He'll do phenomenal things in Finland because he wants to do more. Sebastian is not afraid of the unorthodox path."
Stroud '14, a product of Noblesville, Ind., was awarded a teaching assistantship and will be based in Madrid, instructing secondary school-aged students (12-16). Stroud's participation in the Fulbright ETA program will test his theories on education and re-energizing the classroom.
"I hope to combine my knowledge of teaching, history, and performance with my language skills in order to elicit effective learning in Spanish classrooms," said Stroud. "I believe my strategies for face-to-face education can revitalize the classroom and make learning new languages and new cultures exciting and fun. Because I have also had training as an actor and participated in Speech and Debate club throughout my education, I hope to coach Spanish students on public performance and memorization in dynamic and interactive ways."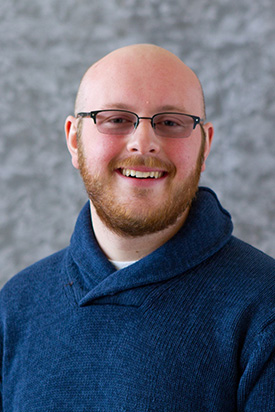 Stroud, a double major in history and Spanish with distinction on comprehensive exams in both, and a Classics minor, also may participate in a secondary project in which he will talk to people who lived through the regime of Francisco Franco. This could aid his immersion to Spanish culture and history through the concept of historical memory, or how groups interpret history and how that shapes culture.
Further, Stroud feels this trip to Spain will help to achieve his educational goals, and by being in the classroom, encourage communication between unique cultures, experiences, and languages.
"The Fulbright ties right into Patrick's interests," said Dr. Jane Hardy, assistant professor of Spanish and Stroud's academic advisor. "He'll be able to continue to improve his Spanish, which is already outstanding, learn more about Spain and its history, and get some teaching experience. Patrick will make an excellent professor someday. He's able to share his passion and excitement and meet people where they are, engage, and appreciate them. He has that gift."
Barnes, Garren, and Stroud are the second, third, and fourth Wabash men to earn Fulbright Scholarships since 2001.