THE FELLOWSHIP ADVISOR
Fellowship Advisor Susan Albrecht can assist you with consideration of appropriate fellowship opportunities, as well as with the process of application itself. This assistance may include any or all of the following:
identification and evaluation of opportunities, including those available to undergraduates
direction to relevant websites and resource materials
review of personal statements, grant purpose statements and other essays (with the exception of those for the Rhodes and Mitchell Scholarships, where such assistance is prohibited)
completion/submission of application materials
deadline management
arrangement of campus committee interview, where required
provision of institutional endorsement, where required
coordination of mock interviews, where appropriate
connection with alumni and faculty who have received fellowships
Contact Susan Albrecht: albrechs@wabash.edu / (765) 361-6216 / Office: 1st Floor, Lilly Library
GETTING STARTED
ONCE I'VE CHOSEN A FELLOWSHIP, WHEN DO I BEGIN MY APPLICATION?
The answer is: EARLY! To understand why, please go to this section
TIPS ON APPLYING AND ON WRITING SPECIFICALLY FOR FELLOWSHIPS
LETTERS OF RECOMMENDATION: HOW SHOULD I OBTAIN THEM AND WHOM SHOULD I ASK?
The specific fellowship you are applying for should be considered when determining those individuals from whom you wish to request recommendations. You are strongly encouraged to discuss recommendation options with the GFA.
Requesting Letters of Recommendations – Be SURE to review this document prior to requesting letters of recommendation for your fellowship application.
---
OTHER CAMPUS RESOURCES
The Graduate Fellowship Committee (GFC):
The Committee - comprised of four Wabash professors and the Fellowship Advisor - can help identify appropriate opportunities and will help you to polish your application materials, meet any foundation requirements, and prepare for interviews.
GFC faculty members for the 2022-23 year:
Dr. Eric Freeze: freezee@wabash.edu
Dr. Stephen Morillo: morillos@wabash.edu
Dr. Nate Tompkins: tompkinn@wabash.edu
Dr. Jacob van der Kolk: vanderkj@wabash.edu
The Writing Center:
Writing Center Director Dr. Zachery Koppelmann, or one of the student peer tutors, can be helpful in assisting you with the mechanics and quality of any personal statement or essay required for application.
Contact: (765) 361-6258 / Office: 2nd floor, Lilly Library
The Schroeder Center for Career Development:
Career Services can help you in your initial work to identify fellowship opportunities and, even earlier in your career, to locate internships or other experiences which might better position you as a candidate for a fellowship. Career Services staff can assist with resumes, CVs and other application materials. Additionally, they offer tools to help students identify their skills and strengths.
Contact: career@wabash.edu
Faculty Representatives for Specific Fellowships:
For the following fellowships, it is recommended that interested students contact, in addition to the FA, the specified faculty member, who can offer additional guidance regarding the award and its application process.
Goldwater Scholarship: Dr. Lon Porter: porterl@wabash.edu - or the specific professor who supervised the student's research activities
Rhodes Scholarship: Dr. Stephen Morillo: morillos@wabash.edu
Wabash College Fellowships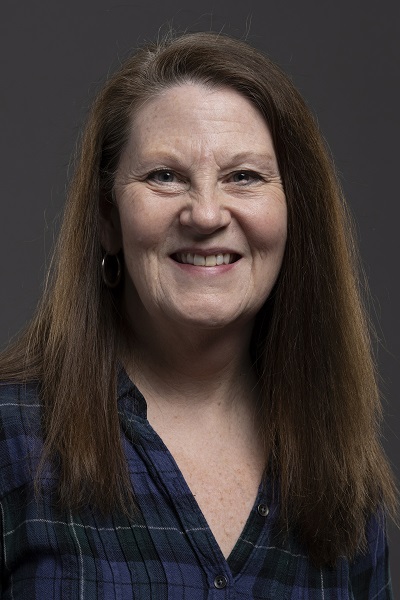 Susan E. Albrecht
Fellowship Advisor
Email: albrechs@wabash.edu
Phone: 765-361-6216
Office Hours: 8:30-4:30, Mon-Fri, or by appointment through Bookings
Office Location: 1st Floor, Lilly Library
Twitter: @Wab_Fellowships
Instagram: @Wab_Fellowships