Little Giants. Big Results.
WABASH WORKS FOR YOU. Wabash prepares its students to meet their futures with confidence and clarity. The Schroeder Center for Career Development helps students identify and execute plans to become productive and fulfilled men after Wabash. Through our programming and services, students encounter opportunities to explore and reach their individual career goals, from employment to graduate school to teaching English in Africa. Whatever he can dream, we offer individualized programs and resources to help a Wabash man get there.
Arnold House | 502 W Wabash Ave. (map) | Hours: M-F, 8a - 4:30p
765-361-6414 | career@wabash.edu | Twitter | Facebook | LinkedIn
Professional Development Team
---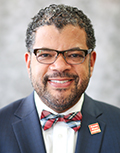 Steven L. Jones
Dean for Professional Development
Dean Jones is responsible for the executive management of the Professional Development group for the College, this includes Career Services, On-Campus Student Employment, and the Center for Innovation Business & Entrepreneurship along with the Malcolm X Institute for Black Studies.
Jones, a 1987 graduate returns to Wabash after a 23-year career with IU Health, most recently serving as Vice President of the Adult Academic Health Center, where he led human resource functions for 6,500 team members. He previously served IU Health as Executive Director of Talent Management, Diversity, and HR Leader; Director of Recruitment, Staffing, and Diversity; and Director of Diversity and Inclusion.
Jones is a graduate of the Stanley K. Lacy Executive Leadership Program, the Indiana Healthcare Leadership Academy, and was named a Hoosier Fellow at the Randall Tobias Center for Leadership Excellence.
He is the president of the Financial Health Federal Credit Union Board of Directors and has previously served his community through the Indiana Symphony Society, Circle City Classic, Super Bowl Host Committee, Center for Leadership Development, Indiana Black Expo, and the HR Association of Central Indiana, to name a few. Email | LinkedIn
---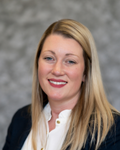 Cassie Hagan
Director of Professional Development & CIBE
Cassie Hagan has served at Director of Professional Development and the Center for Innovation, Business, and Entrepreneurship since 2021. After a two year hiatus to serve the Crawfordsville | Montgomery County Chamber of Commerce as Executive Director, she returned to Wabash to lead her former team in Professional Development. She previously served as Assistant Director of Career Services (2014-2019) and Administrative and Recruiting Assistant (2013-2014). She is a Montgomery County native (Go Mounties!) and earned a Bachelor of Fine Arts in Photography from Ball State University (Majors don't matter, experiences do!). In the community, Cassie is a Montgomery County Leadership Academy graduate and 2016 Alumna of the Year. She serves on the boards of the Montgomery County Educational Foundation, Chamber of Commerce, and New Beginnings Child Care. She resides in Montgomery County with husband, Danny, and chidren, Scarlett and Leo. Email | LinkedIn
---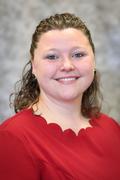 Emily Hall
Associate Director of Professional Development
Emily Hall is the Associate Director of Professional Development at Wabash College. She is responsible for the management of multi-faceted Wabash On-Campus Student Employment programs, student worker evaluations, and community engagement of students, along with advising students on resumes and cover letters. She also oversees the Summer@Work program. Emily brings multiple years of experience in working with students in career services at a liberal arts college. She earned a BS from the University of Southern Indiana majoring in Business Administration and Graphic Design. She completed the Student Employment Essentials Training from the National Student Employment Association in 2022. She is active in many student employment communities including the Midwest Association of Student Employment Administrators and CDPI's newly founded Student Employment Community. Email | LinkedIn
---

Jake Riley
Career Advisor
Jake Riley is a 2020 graduate of Wabash College. He was an English and History double major. Following graduation, he spent a year in inside sales and a year working in recruiting for the pharmaceutical industry. In his free time, he likes to play video games, watch sports, and spend time with his fiancée and three cats. Jake's primary functions on the Professional Development team include resume and cover letter review, career planning, and more. Email | LinkedIn
---

Bryan Biddle
CIBE Program Manager
Bryan is a native of Montgomery County and returns to Crawfordsville after a 34-year sojourn in the East. He brings experience from the worlds of manufacturing, marketing, and consulting gained from a 40-year career in those markets. He holds a BA from Anderson University and an MBA from Butler University. Bryan has two grown daughters and resides in Crawfordsville. He is excited to be part of the CIBE and to pass along his experience to Wabash men who are starting their own journeys. Email | LinkedIn
---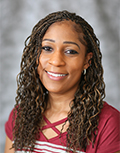 Jennifer Morgan
Senior Administrative Assistant to the Dean for Professional Development
Jennifer Morgan is the Senior Administrative Assistant to the Dean for Professional Development at Wabash College. She is a native of Pennsylvania and graduate of Thiel College. Morgan is an assistant coach for girls basketball at Crawfordsville High School. LinkedIn
---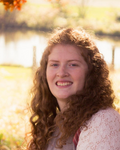 Karlie Hall
Administrative and Recruiting Assistant for Professional Development
Karlie greets you in the front office at Arnold House. She is a graduate of the University of Indianapolis with a B.S. in Psychology. She has previous administrative experience in the healthcare industry and is now supporting Professional Development, WISE, and the CIBE. She also assists with employer recruitment and engagement activities on campus. Karlie is currently participating in the Montgomery County Leadership Academy. Email | LinkedIn
---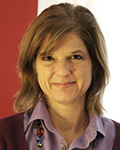 Jill Rogers
Health Advisor and Program Coordinator for the Global Health Initiative
Jill Rogers is the Wabash College Pre-Health Advisor and the Program Coordinator for the Global Health Initiative. Jill provides direction, experiential learning opportunities, and career direction and assistance for students working on a pre-health career path. The Wabash Global Health Initiative transforms the lives of our students through global public health education, investigation, and service and in so doing, effects positive change in the underserved communities globally. LinkedIn
---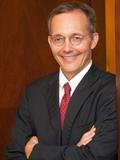 Scott Himsel, JD
Associate Professor of Political Science
Scott Himsel is a 1985 graduate of Wabash College and is a professor of political science. Himsel also guides students who are considering a legal career. He helps oversee Wabash's pre-law program, including an annual moot court where students argue a case to lawyer alumni and judges; preparation for the Law School Admissions Test, which lawyer alumni help fund; law school visits; an annual Chapel talk on a current legal controversy; and the annual Peck Lecture, which features eminent lawyers who share their experiences with students.
Himsel has practiced law for over twenty years in Indianapolis at Baker & Daniels. His law practice focuses on clients that serve students including colleges, universities, sororities, fraternities, and religious organizations. Himsel earned his JD from Northwestern University.
---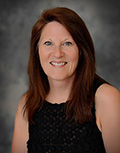 Susan Albrecht
Fellowship Advisor
Susan Albrecht is the Fellowship Advisor for Wabash College. She is responsible for assisting students in applying for nationally and internationally competitive fellowships and scholarships such as Fullbright, Goldwater, Rhodes, Truman, Mitchell, and Marshall along with other nationally-competitive post-graduate fellowships. Whether students are just beginning their Wabash career, are a current student or are a recent alum, Albrecht works one-on-one with students to help identify opportunities and provide assistance throughout the application process. LinkedIn