Little Giants. Big Results.
WABASH WORKS FOR YOU. Wabash prepares its students to meet their futures with confidence and clarity. The Schroeder Center for Career Development helps students identify and execute plans to become productive and fulfilled men after Wabash. Through our programming and services, students encounter opportunities to explore and reach their individual career goals, from employment to graduate school to teaching English in Africa. Whatever he can dream, we offer individualized programs and resources to help a Wabash man get there.
Arnold House | 502 W Wabash Ave. (map) | Hours: M-F, 8a - 4:30p
765-361-6414 | career@wabash.edu | Twitter | Facebook | LinkedIn
Professional Development Team
---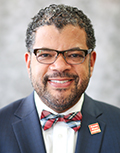 Steven L. Jones
Dean for Professional Development
Dean Jones is responsible for the executive management of the Professional Development group for the College, this includes Career Services, On-Campus Student Employment, and the Center for Innovation Business & Entrepreneurship along with the Malcolm X Institute for Black Studies.
Jones, a 1987 graduate returns to Wabash after a 23-year career with IU Health, most recently serving as Vice President of the Adult Academic Health Center, where he led human resource functions for 6,500 team members. He previously served IU Health as Executive Director of Talent Management, Diversity, and HR Leader; Director of Recruitment, Staffing, and Diversity; and Director of Diversity and Inclusion.
Jones is a graduate of the Stanley K. Lacy Executive Leadership Program, the Indiana Healthcare Leadership Academy, and was named a Hoosier Fellow at the Randall Tobias Center for Leadership Excellence.
He is the president of the Financial Health Federal Credit Union Board of Directors and has previously served his community through the Indiana Symphony Society, Circle City Classic, Super Bowl Host Committee, Center for Leadership Development, Indiana Black Expo, and the HR Association of Central Indiana, to name a few. Email LinkedIn
---

Roy Kaplan
Assistant Director of Professional Development
Roy Kaplan is the Assistant Director of Career Services. He is responsible for the continued success of the award-winning Wabash College Career Services office including career immersion programs, externships, and student advising. Roy will bring to Wabash the highly successful Appreciative Advising methodology. He earned a BA from Ohio Northern University in Education, his M. Ed from the University of West Florida, and will have his Ph.D. dissertation defense in early January 2020 at Florida Atlantic University. Prior to joining Wabash Roy was the Internship and Staffing Coordinator for Camp Starlight. Roy brings years of experience in working directly with diverse student populations. Email LinkedIn
---

Emily Hall
Associate Director of Professional Development
Emily Hall is the Associate Director of Professional Development at Wabash College. She is responsible for the management of multi-faceted Wabash On-Campus Student Employment programs, student worker evaluations, community engagement of students, along with advising students on careers, internships and post-graduation plans. She also overseas employer recruitment and engagement activities on campus. Emily brings multiple years of experience in working with students in career services at a liberal arts college. She earned a BS from the University of Southern Indiana majoring in Business Administration and Graphic Design. Email LinkedIn
---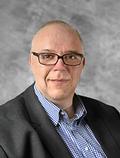 Roland Morin
Associate Dean, Professional Development and Center for Innovation, Business & Entrepreneurship
Roland is a 1991 graduate of the College. He manages the day-to-day operations of the Center for Innovation, Business & Entrepreneurship and the nationally-ranked Schroeder Center for Career Development.
Morin is a communication and marketing professional with a proven depth of experience in the corporate, non-profit, and government sectors. He is experienced in developing, managing, and evaluating public and private sector programs and initiatives, he has worked for Fortune 100 companies providing strategic positioning and analysis services.
As Founder and Managing Partner at Innovate Consulting Group, he worked with a wide range of firms on integrated marketing, brand positioning and identity development, market research, and strategic management initiatives. For the past seven years, he has taught the Wabash summer business program and he and has led the Marketing Immersion Program since its inception. Before forming Innovate, he was Vice President at Ketchum and Senior Vice President at Porter Novelli Australia. He earned his undergraduate degree from Wabash, an MA from Northeastern University along with other graduate studies. Email LinkedIn
---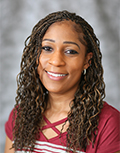 Jennifer Morgan
Senior Administrative Assistant to the Dean for Professional Development
Jennifer Morgan is the Senior Administrative Assistant to the Dean for Professional Development at Wabash College. She is a native of Pennsylvania and graduate of Thiel College. Morgan is an assistant coach for girls basketball at Crawfordsville High School. LinkedIn
---

Gracie Munroe
Administrative & Recruitment Assistant
Gracie Munroe is the Administrative & Recruitment Assistant for Professional Development, she is responsible for supporting the Professional Development staff in Arnold House along with assisting with employer/recruiter engagement, along with CIBE Programs. The role manages the 15-person Peer Career Advisor Team for Career Services and oversees the running of the Suit Room and other support programs. Munroe graduated summa cum laude from Butler University with a double major in Political Science and Classics and was Phi Beta Kappa. She had three internships while at Butler, was co-president of Be the Match, a bone-marrow registry drive at Butler among other activities. LinkedIn Email
---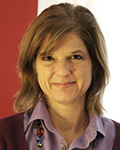 Jill Rogers
Health Advisor and Program Coordinator for the Global Health Initiative
Jill Rogers is the Wabash College Pre-Health Advisor and the Program Coordinator for the Global Health Initiative. Jill provides direction, experiential learning opportunities, and career direction and assistance for students working on a pre-health career path. The Wabash Global Health Initiative transforms the lives of our students through global public health education, investigation, and service and in so doing, effects positive change in the underserved communities globally. LinkedIn
---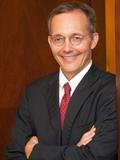 Scott Himsel, JD
Associate Professor of Political Science
Scott Himsel is a 1985 graduate of Wabash College and is a professor of political science. Himsel also guides students who are considering a legal career. He helps oversee Wabash's pre-law program, including an annual moot court where students argue a case to lawyer alumni and judges; preparation for the Law School Admissions Test, which lawyer alumni help fund; law school visits; an annual Chapel talk on a current legal controversy; and the annual Peck Lecture, which features eminent lawyers who share their experiences with students.
Himsel has practiced law for over twenty years in Indianapolis at Baker & Daniels. His law practice focuses on clients that serve students including colleges, universities, sororities, fraternities, and religious organizations. Himsel earned his JD from Northwestern University.
---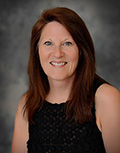 Susan Albrecht
Fellowship Advisor
Susan Albrecht is the Fellowship Advisor for Wabash College. She is responsible for assisting students in applying for nationally and internationally competitive fellowships and scholarships such as Fullbright, Goldwater, Rhodes, Truman, Mitchell, and Marshall along with other nationally-competitive post-graduate fellowships. Whether students are just beginning their Wabash career, are a current student or are a recent alum, Albrecht works one-on-one with students to help identify opportunities and provide assistance throughout the application process. LinkedIn
---

Anthony Mendez
CIBE Fellow
Anthony Mendez is a 2020 graduate of Wabash College. He is a Fellow with the Center for Innovation, Business & Entrepreneurship. Mendez manages the CIBE Innovation Consultant program for the CIBE, a 110+ student strong consulting and community engagement program that is engaged in driving change in the community by undertaking innovation engagements for civic entities in the community. He is also responsible for supporting the College's Summer@Work Internship program. Mendez also assists in providing coaching and career guidance to underclassmen and provides guidance and expertise in the area of LEAN Process Improvement for clients and the Wabash Community. Email LinkedIn