Admissions & Financial Aid
AT WABASH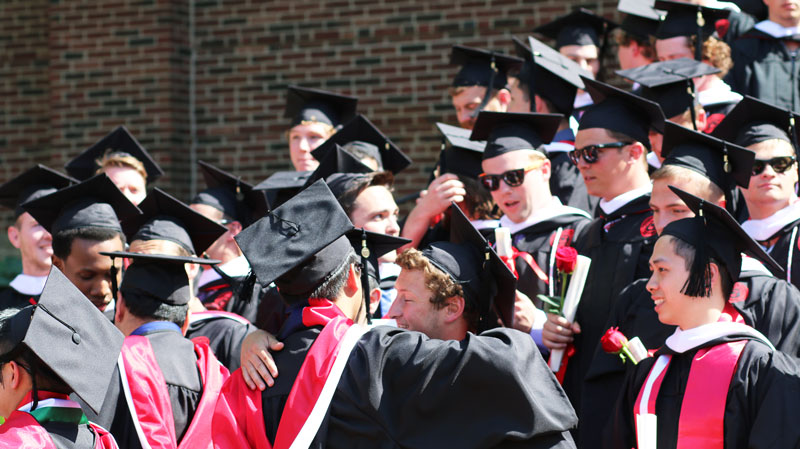 At Wabash, we know that each student considers many things during their college search, including class size, quality of faculty, and internship opportunities, among other things. However, we also know that for many students and families, affordability can play a significant role in a student's college decision.
Financing the cost of a high quality education, like the one a student receives at Wabash, will require commitment and careful planning. Our Enrollment Office staff is committed to partnering with each student and his family to understand their financial aid and financing options.
As you review your financial aid and cost of attendance, it is also important to consider other factors such as graduation and retention rates, return on investment, and the abundant personal, academic and professional development opportunities available to students who attend Wabash.
We strive to make a private liberal arts education possible for each student. Our Wabash College Promise is just one way we are making higher education more affordable and accessible for many of our families.