Classes may be over at Wabash College but there is another week of immersion learning under way for many Wabash students. Four immersion learning experiences are taking place before College Commencement exercises May 13.
Students are learning first-hand in France, Germany, Alaska, and Chicago as part of their spring 2012 classroom experience. Click here to read the blogs posted about their daily experiences.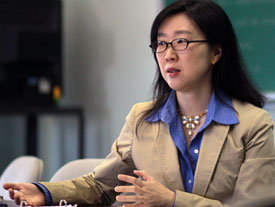 BKT Associate Professor of Economics Christie Byun will be leading a group to Alaska on a new immersion experience. The students will spend three days in Anchorage. "Alaska is a state rich in natural resources (oil, minerals, timber, fish), and is also dependent on the tourism industry as a part of its economy," Byun said. "These sectors form the basis of its economy. I will arrange events for students, giving them exposure to business groups, groups representing native Alaskan interests, and conservation organizations."
The group will also spend two days in Valdez, the terminus point for the Trans-Alaska Pipeline. The students will then travel to Seward for a boat tour of the glaciers and wildlife in Kenai Fjords National Park.
Public Affairs specialist Kim Johnson will be along on the trip to document the learning experience. She will also coordinate the students' daily written blogs about the trip.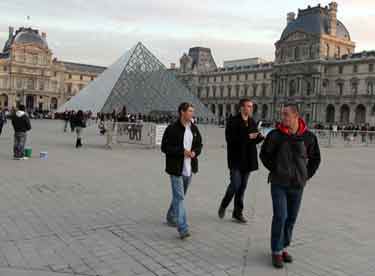 BKT Assistant Professor of English Eric Freeze will lead his spring class to historic and literary sites in Paris and Nice, France. "Among the sites we will visit will be the haunts of expatriate writers such as Ernest Hemingway, Gertrude Stein, F. Scott Fitzgerald, Ezra Pound, and Djuna Barnes," Freeze said. "Our visits will include literary walks and visits to museums of artists who influenced various writers. "
Two highlights of that trip will be special guest lectures. "Dr. Carine Marret, author of Promenades Littéraires, has agreed to lecture about Fitzgerald's time in the area and Dr. Michel Rémy, a professor at the University of Nice and author of several books on modernist painting and surrealism, will lecture about the work of Matisse, Picasso, and Cézanne," Freeze said.
Professor of Modern Languages Greg Redding will be taking students to Germany for a full language immersion experience. "The trip will be based in Marburg with day trips to cities like Frankfurt and Kassel," Redding explained. "We will partner with the director of the BCA Marburg program to provide homestays for students and local instructors to lead excursions to significant historical sites."
Teacher Education Program Coordinator will have education majors in Chicago. The students will take part in an annual program that allows them to observe and student-teach a class in the Chicago Public School system.