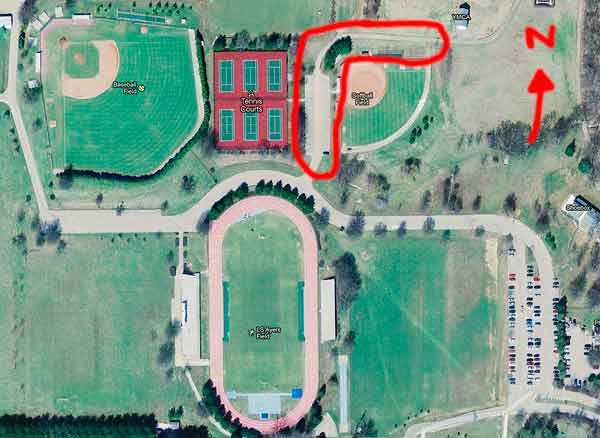 Wabash travels to Hanover College for the first regular season football game on Saturday, September 8, 2012. Kickoff is scheduled for 1:30 PM.
The map indicates the area Hanover has reserved for Wabash tailgating prior to the game. The lot is just north of the football field (LS Ayres Field) between the tennis courts and the softball field. Please note: there is a $10 fee for each vehicle. (Hanover charges for all tailgating.)
Tailgating will begin at approximately 11:30 AM local. There is no catering involved for this game - please bring your own food and refreshments.
For questions, call Tom Runge at 765-361-6371.