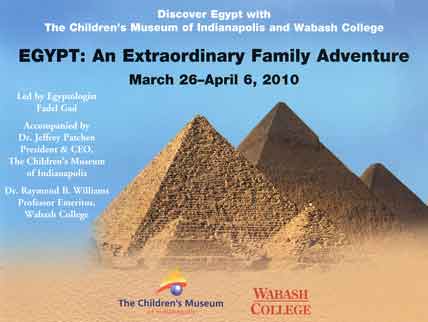 Discover Egypt with the Children's Museum of Indianapolis and Dr. Raymond Williams H'68. This exciting opportunity offers you, the traveler, the absolute best of both worlds. Travel dates are March 26-April 6, 2010.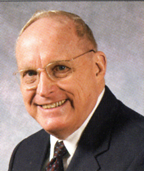 This trip, much more than the "regular" tourist trip, will be led by noted Egyptologist Fadel Gad and by the College's own Dr. Raymond Williams. This exceptional 12 day trip will take you and your family deep into Egyptian culture, old and new. You will have the opportunity to visit Egypt's most important sites and will also have special opportunities not offered to the public.
To download a PDF of the travel brochure, click here. If you have questions, please email the Wabash College alumni office - alumni@wabash.edu.